GST alert on India's real estate sector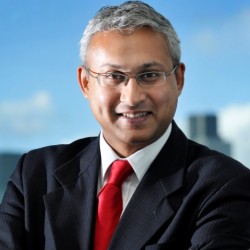 The impact of the Goods and Services Tax (GST) is set to shake up India's property markets.
The Indian real estate market was just beginning to steady itself from the impact of demonetization in November last year by clocking in smart sales in February, March and May nation-wide. However, the dual impact of GST implementation and the Real Estate Regulation Act (RERA) in July, has got the industry extremely worried.
The typical profile of homes that were sold this year can be identified as ones that cost less than $125,000 in rupee terms, reflected brisk construction progress and was located in an area of reasonable infrastructure such as schools, malls as well as transport. If any of these criteria were not met, the project would have had very poor acceptance by the market given that buyers are now typically end users and the retail and high net worth (HNW) investors are a rare breed.
In fact, even Alternate Investment Funds and Non-Banking Finance Companies have modified their criteria since DeMon to include the above stipulations for development in their lending guidelines as they believe that this segment is one that will have sustained sales going forward.
Since March of this year, a majority of development companies have been expanding their product offering by including affordable homes in their portfolio – typically homes less than 600 sq ft carpet area and costing below $30,000 in rupee terms. The affordable homes category was given a boost in this year's Budget with tax sops to the developer making income generated under this scheme free of taxes and also offering first-time buyers of these homes whose income was below defined threshold levels as recipients of interest rebates directly credited to their loan account. This was the government's way of ensuring that they fulfilled the national agenda of homes for the economically weaker segment as well as ensuring a boost for the real estate sector to keep up employment levels in a sector that was reeling from two consecutive bad years.
While the government initiatives on the affordable segment gave a reason to cheer to the developers, the deferral of purchases by end users from May citing that the implementation of GST would mean lower prices has blipped the upward sales trend which developers desperately needed. Further, RERA rules were to have been notified by all states by May. However, quite a few states like Karnataka are yet to notify these rules even as states like Maharashtra and Gujrat have already done so.
While RERA is a much desired initiative and most of the large developers have embraced this as a sign of creating a level playing field with an entry barrier erected for fly-by-night operators, there are a number of practical difficulties being faced. The regulator being new, there are teething troubles of getting a registration number for projects and getting agents registered. This leads to delays and means they must stop selling the unregistered projects, thereby slowing the progress of developments.
Given that in cities like Pune, Bengaluru, Chennai and Gurugram – which together contribute to over 50 per cent of the national real estate market, are by and large dependent on employees of the Information Technology, Communications & Telecommunications (ICT) sector to buy homes from them as well as ICT companies to lease office spaces from them. The churn in the Indian ICT sector, partly coming in from revised US visa laws and change in the global business models that determine the success of the ICT sector, is leading to fewer home purchases in the coming months until this sector settles down.
Of the top three landlords of commercial real estate nationally, two of the National Capital Region (NCR) developers are focusing on offloading land and assets to reduce debts. The third in Bengaluru – Embassy Developers – looks set to launch the first domestically listed REIT and get access to liquidity and continue its robust growth story. Quite a stark difference of tales between developers of similar scale.
That said about the residential and commercial sectors, the rapidly growing e-commerce sector has been good news for the warehousing market in India with fair bit of activity by Flipkart, Amazon and the likes and their logistics services providers. While we would wish the same for the hospitality sector, it continues to struggle with historic debt overhang and average occupancy rates and room rates leaving a lot to be desired for the four-star plus segment.
It seems to be a favourable run for the three-star segment and even more so with GST implementation meaning higher taxes for rooms more than Rs 7,500 ($120 equivalent) per night
One might say that the festive season from October is looking good but others will say that in order to see the good buying season, one will have to pass through a tough test in the months from July to September and get past these large hurdles before getting to a more robust and stable marketplace.
Deepak Sam Varghese is founder-director of Moonbeam Advisory