Itinerary
Go Global will provide delegates with the opportunity, to meet and assess opportunities from across the globe under one roof.
Time
Activity
09:30
Registration

10:00
Welcome & Opening Session

11:00
Panel Discussion I: Financing Global expansion

Indian companies are going Global, looking at markets that are further out than the traditional destinations. This panel will bring together the Indian companies who have invested big around the world to discuss opportunities and challenges across investment sectors globally, offer advice to medium and large Indian companies looking to make their own forays abroad and discuss the changing face of Indian outward investments.
12:00 Noon
Panel
Session II: Innovation & R&D - The changing face of investments and collaboration

There is a growing recognition in the organisation for Economic Cooperation and Development (OECD) countries of the role that knowledge and technology play in economic development. The Innovation and R& D panel brings together experts from across the world in the field of Innovation, education and research to discuss the opportunities in the knowledge sector.
13:00
Networking Lunch
14:00
One-on-One Meetings + Panel session in parallel

Panel Session on: The World's Best Places to Do Business

20-minute sessions from various IPAs from around the world, focusing on investment and collaboration opportunities in their countries.

15:00
One-on-One Meetings + Panel session in parallel

Panel Session on: Business Migration: where are doors open and where are doors shut for Indian talent?

India's growing global influence and economic aspirations have found roadblocks in certain countries, and a red carpet in others. The Business Migration panel will discuss and deliberate the various challenges the Indian services sector is facing around the world, from H1B visas to other protectionist migration policies. How do Indian companies overcome these challenges? What new opportunities and investment destinations have opened up in the face of hurdles from the US and Europe?
16:00
High Tea + One-on-One Meetings
17:00
One-on-One Meetings + panel session in parallel OR India Inc. Speaker Series
18:30
Drinks Reception* (Invitation Only)
19:30
Go Global Awards & Gala Dinner*
(Invitation Only)
**Agenda Subject to change
Time
Activity
09:30
Registration
10:00
Panel Discussion: Taking Start-up India Global

As India leapfrogs among the top global economies, increasing number of Indian start-ups are going global and expanding their global footprint. Taking Start-up India Global will bring together heads of various Indian start-ups to reflect on the challenges they faced in going global, how other start-ups can avoid those hurdles and the various opportunities available for SMEs overseas.
11:00
Master Class- Doing Business in the UK Beyond Brexit
11:00
One-on-One Meetings
13:00
Networking Lunch
14:00
One-on-One Meetings
16:00
High Tea & Conclusion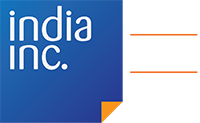 Sign-up to receive
FREE newsletters and regular
updates from India Inc.