Towards a global quality standard for Yoga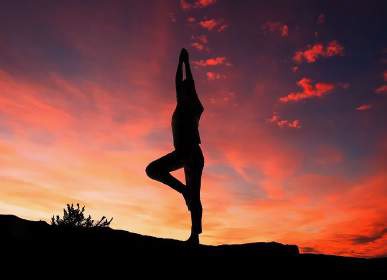 A well-rounded approach to teaching methods will result in more aware Yogis and instructors.
Now that Yoga starts its journey towards regulation, standardisation and achieving higher educational and practitioner quality in the form of the Quality Council of India's governance, aspiring Yogis and instructors are being subjected to testing and examination on the profound depth of the wisdom held in this ancient practice.
It is this wisdom that makes it a spiritual practice and distinguishes itself from the plethora of physical workouts that exist in today's wellbeing and fitness marketplace. Such Yogis are also being tested on the less esoteric anatomy and physiology of the human body.
Just last week I had the pleasure of lecturing the latter at the Art of Living retreat centre deep in the Black Forest of Germany, where over 70 students gathered from over 20 countries from around Europe for a five-week intensive training programme to make them fully-fledged Yoga instructors that meet the QCI standards set by the Government of India.
What struck me about the curriculum set out by the Sri Sri School of Yoga (SSY) is that whilst there's a clear need to educate its students on the body systems and structure, the course encourages its students to better understand (largely through experience) how these systems integrate with each other and, perhaps more importantly, how they respond to Yoga.
Over the course, students study functional anatomy and integrating their learning with Asanas (Yogic postures). These students are understanding neurology, endocrinology, cardiology, pulmonary sciences whilst posing in asanas in-between to see how a seated spinal twist encourages fluid dynamics and respiration whilst engaging in eccentric muscle contraction, performing muscle energy techniques (MET), which improves the range of motion and joint stability.
At the heart of this 'less esoteric' study is the basic appreciation that at the physical level Yoga increases the body's circulation, nutrition and drainage. The movement of fluid is vital for delivering nutrients to the cells and removing their metabolites (by-product of cellular activity or waste). Yoga is perhaps one of the ONLY disciplines that is so uniquely dedicated to ensuring that this is achieved throughout the body. This is done via a carefully considered and age-old sequence of seemingly benign postures and movements, which carefully and strategically shift fluid in the form of lymph, blood and interstitial fluid around the body, facilitating it to reach its destination quickly, efficiently and without delay.
Dedicated practitioners go on to study more demanding postures and routines which challenge the neurological control of the body demanding high levels of coordination and precise action. Such activity pushes the bar on cardiovascular fitness and can result in athletic levels of coordination.
Improved circulation, nutrition and drainage is the key to maintaining and promoting good health as well as fighting disease and degeneration. As I have said before in previous articles, Yoga is perhaps the most comprehensive form of exercise. Whether you're stretching at your desk or engaging a routine which you practice regularly, the effects on the body and mind are clear.
The depth of the practice takes time to understand and appreciate. With the Quality Council of India's agenda to set standards and push the boundaries on education, we can expect Yoga practitioners to excel. The Indian government is investing significantly in its graduates giving them opportunities abroad to fly the proverbial flag of Yoga.
Yoga is one of India's greatest exports and helps define what Indian culture is. It objectifies spirituality to a certain extent.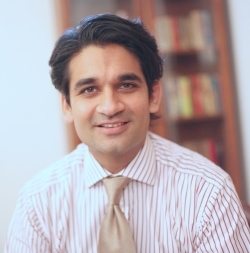 Keerti Mathur is an associate at the Gait and Posture Centre at Harley Street in London and has been practicing Osteopathy for 10 years. He is part of the Art of Living faculty and a keen musician. Under the guidance of Art of Living Founder Sri Sri Ravi Shankar, Keerti worked to set up India's first school of Osteopathic medicine in Sri Sri University Orissa.