Genomics: The next frontier in Indian healthcare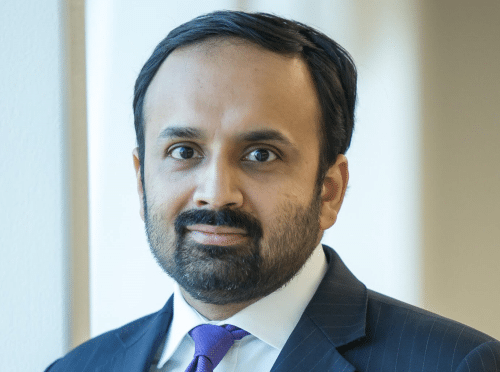 Sumit Jamuar is the Co-Founder, Chairman and CEO of Global Gene Corp, a worldwide developer of genetic testing technology. As someone who set about fixing the lack of Indian genomics data in the world, the UK-based entrepreneur shares his insights into this revolutionary field and how being a Global Indian had an impact on much of his decision-making.
What is the motivation behind Global Gene Corp and what has its growth trajectory been like?
Genomics is a revolutionary technology that had, and will have, a positive disruptive impact on human health. The ability to decipher the DNA code, or genomics data and insights, is the foundation that opens up the promise of healthy long life, and precision medicine i.e. right person, right drug, right dosage at the right time. Yet, 60 per cent of the world's population contributes less than 5 per cent of genomics understanding – India with 20 per cent of world's population contributes less than 1 per cent of genomics insights – severely limiting the ability to deliver on the promise.
Our vision at Global Gene Corp is to "Democratise Healthcare through Genomics". We are creating the foundation of genomic data and insights from underexplored populations of Asia, Latin America and Africa and work in partnerships with collaborators to innovate and accelerate the discovery of therapeutics. We are delighted to be supported by Invest India and Economic Development Board of Singapore.
How important is the mapping of the Indian genome and what is the potential impact?
Mapping of the Indian genome is critical to enable 1.3 billion people of Indian ethnicities to benefit from this revolutionary technology. The understanding of this population will also have global benefits as discoveries in specific populations have led to breakthrough therapeutics of global relevance.
The impact will be three-fold – on the individual, on the healthcare system and on the country. Used wisely, this will be a game-changer, especially for nationwide health systems, as non-communicable diseases (NCD) are becoming a growing burden on societies and many of these diseases are driven by genomics. In an environment where there are constraints on budgets and resources, only breakthrough technologies can solve societal challenges.
The way we look at it is that it is analogous to the way India leap-frogged with the mobile telecom revolution moving from a tele-density of two out of 100 in late 1990s to almost everyone being connected through mobile technology.
What attracted you to this field?
I am a Chemical Engineer trained at IIT Delhi with an MBA from INSEAD. Previously, I served as consultant in McKinsey & Company, and then in banking including as CEO of SBICAP (UK), the European investment-banking subsidiary of State Bank of India (SBI), and as a Managing Director & Global Head at Lloyds Bank.
In each of these professional roles, having the right data has been critical to making decisions – now imagine a healthcare system having that data and insights through genomics for every individual to make choices for that individual with life-altering consequences. Along with my co-founders from IIT, Harvard and NUS, we were fascinated by the power of genomics and its phenomenal promise for healthy living, longevity and treatment of diseases for every individual.
What are some of your firm's worldwide collaborations that have the scope to prove revolutionary?
We are delighted that we enjoy collaborations with some of the globally leading organisations in genomics and healthcare. To have end-patient impact in a rapidly evolving field, we need to work with collaborators who are committed to our vision, and science. The only way to succeed in the rapidly evolving field is to be connected to the global science and apply it in the local context, whether disease areas or populations.
To give you examples of some of our collaborations covering India, UK, US and Singapore: our R&D centre is based at the Wellcome Genome Campus, Hinxton in Cambridge UK, a site of the Human Genome Project, where we are co-located with globally leading institutions in genomics such as Sanger Institute and EBI-EMBL. To have access to such an environment and collaborations with the leading minds in genomics is an exceptional privilege that allows us to do cutting-edge science.
We have recently announced a pioneering partnership with Ohio State University – James Cancer Center to accelerate research into cancer in South Asian and Indian populations. Working with Prof. Arnab Chakravarti and his team using molecular profiling tools will help us understand these cancers, compare with other populations, and ultimately help us with the discovery of insights that will lead to treatments with global applications.
We are also in partnership with Singapore's National Supercomputing Center with access to their High-Performance Computing infrastructure, as well as, working with them as they build the next generation of supercomputing infrastructure, a resource that will be valuable in genomics for Singapore and the region.
How does your chemical engineer training in India influence your work today?
Being trained as a Chemical Engineer at IIT Delhi is an incredible foundation – my education has trained me to think critically, define and solve problems and be rigorous in the evaluation of scientific and business situations. This has also allowed me to appreciate how technology can benefit individuals and have a multiplier effect that will create social good and benefit society.
My training at world-leading institution such as IIT has created a passion for creating infrastructure in India that harnesses the immense talent in the country. When I graduated from IIT, I was fortunate to have received an offer to pursue graduate studies at Massachusetts Institute of Technology (MIT), as at that time, to do cutting edge research one had to go abroad; I did not go, as I wanted to stay in India.
At Global Gene Corp, my team's objective is that we bring our globally leading capabilities to invest in training talent and create jobs in genomics and life sciences, technologies of the future, in India, and wherever we operate.
How does being a Global Indian define your vision?
Currently living in the UK, I was born in Patna, Bihar, brought up in New Delhi, educated in India, France and the US and have lived, worked and travelled extensively in different countries. My joint family roots have ingrained appreciation and respect for different cultures, with the 'Bhagvad Gita' as our guide. The philosophy of "Vasudhaiva Kutumbakam" or "The world is one family" defines my vision.