Future proofing the NHS talent pool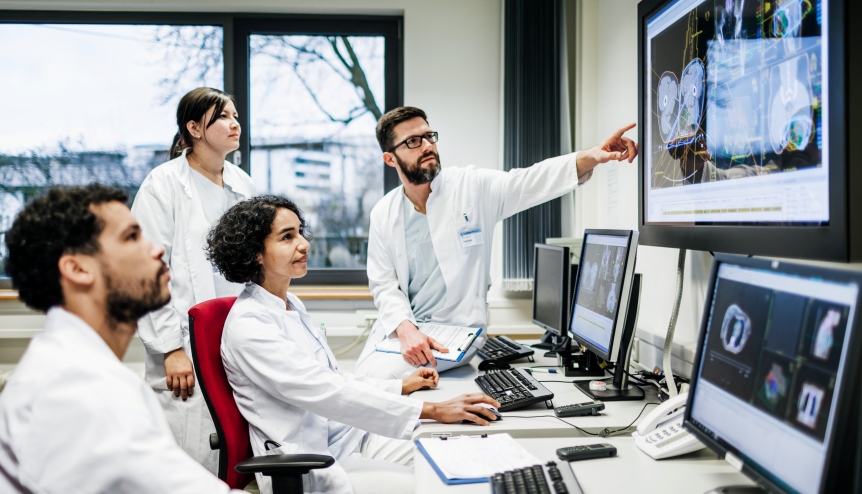 A collaboration between the NHS and Indian health services can potentially be a game changer that will not only address the lack of medical professionals in the UK but also improve the quality of patient care in India, shares a medical expert.
Highlights:
Post Brexit, there will be an increase in the requirement of medial talent in the UK.
NHS will need to form strategic partnerships with India to ensure a steady supply of trained manpower.
If exchanged with India, the NHS nurses training system will not only help improve the quality of nurse's care of Indian patients, it will also help in their integration within the UK system should they choose to work for NHS.
NHS is the epitome of quality healthcare with an enviable model of being free at the point of delivery. The concept for free universal healthcare and its delivery model has been much researched, emulated across various nations with various transformations but at home, it has been debated for viability and sustainability in the long run. In the last 70 years, NHS itself has gone through various transformational avatars and has retained its relevance while keeping pace with huge strides and innovations in medical research. Being at the forefront of medical research while delivering quality healthcare is an extremely difficult feat to achieve; the ability of NHS to innovate and adapt to the changing contours of healthcare practice and delivery has a big role to play in its ability to retain its relevance and the trust it enjoys with the British people. With Brexit around the corner, NHS will need to have a deeper look in its future talent strategy and find strategic support partners that can future proof the organisation from the shocks of the changing UK age demographics. This is where India comes in; in a very big way indeed.
All through its seventy years of history, NHS has welcomed talented people from across the world and already has a huge number of doctors and Nurses from India working for the organisation. With the Indian education system being predominantly delivered in English, Indian medical training and practice is very closely aligned to that of the UK and hence the integration of Indian medical practitioners in the UK is quite seamless. However, post Brexit, there is expected to be a much bigger requirement of medial talent, especially nurses. NHS needs to source and innovative strategic partnerships with India to ensure a steady supply of trained manpower for NHS is the need of the hour. As of now, much of the talent pool that comes to the UK and works for NHS is self-driven and disorganised. There is a need to find a better method and have a more structured partnership to ensure a steady exchange of talent between India and UK for a more sustainable talent strategy.
India has a huge pool of well-trained medical professionals, both nurses and doctors, whose basic medical training is aligned with that of the UK. However, there is a significant difference between the two systems on the softer aspects of patient care. Innovative partnership models that help bridge these gaps can be extremely useful for both countries. The system of "exchange programs" is not new and has been very well adopted by schools and higher education institutions to make provide students with a better understanding of people across various cultures. Extending the same concept to medical training can potentially be a game changer and ensure benefits to both countries.
The Indian medical education system has a heavy focus on ensuring that a student is extremely well-versed in theory before he/she embarks on real practice. The second-most important aspect is their ability to handle a huge workload as the number of patients that the Indian healthcare professional will have to treat and interact with on daily basis is significantly more than what their counterparts in NHS will have to do. Due to huge number of patients to take care of, the doctors and nurses are under constant pressure to see as many patients that they possibly can; this inevitably leads to less focus on the softer aspects of patient communication and can also lead to less structured on-job continuous training as there is very little time left to do so.
NHS, on the other hand, has a well-established continuous skill training and patient communication protocol that is well proven to not only enhance good patient satisfaction but also have a significant impact on very objectively established quality-of-care indicators. NHS nurses training system, if exchanged with nurses training in India, will not only help improve the quality of nurse's care of Indian patients, it will also help in their integration within the UK system if they choose to work for NHS through an exchange program. Involvement of NHS at the level of training of Healthcare professionals in India can be done in an extremely innovative way with huge benefits for both the countries. At the same time, doctors and nurses who choose to work for NHS will be able to do so without the sudden shock of difference in culture and communication of the UK.
India has no dearth of manpower to take care of its own patients; what it lacks is enough training and education centres and India's ability to set-up systems in place for the continuous professional development of its manpower. Investment within India through NHS collaboration with local Indian service providers to help India churn out more and better-trained healthcare professionals will certainly remove the moral dilemma of sourcing talent from a developing country. In exchange, such innovative programs can be the key to resolve the constant need of NHS to have a steady supply of healthcare professionals that have been trained by NHS thus leading to faster integration of these resources within NHS system. Future proofing of healthcare talent and resources will be extremely critical to the very survival of NHS; India and its huge untapped resource pool can play a huge role to make such an innovative system work and do so ethically.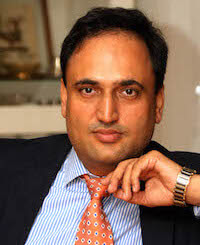 Dr Shashi Kant Baliyan is the Managing Director of ClearMedi Healthcare.