France and Karnataka: A lasting partnership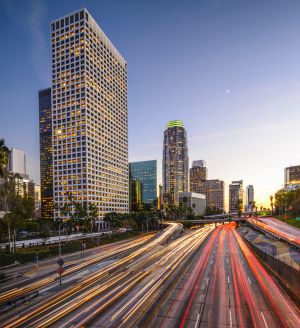 With its tremendous untapped potential, Karnataka is an appealing locus for French companies.
France and India have always been very close. The ties between our two countries have nevertheless been strengthened over the years: whether it be culture, defence, the economy, education, politics or science, our relationship has now grown into a full-scale partnership. While our bilateral trade in goods is expected to come near the $10 billion mark this year (€8.6 billion in 2016), it bears reminding that our trade in services has also thrived, with France's exports and imports to and from India reaching about €1.4 billion and €1.8 billion, respectively.
At the same time, a growing number of French companies, some of which have been present for decades (Alstom, BNP), are looking to invest in India. France is now a leading foreign investor in India, which has consistently been ranked amongst the top FDI destinations for French companies over the past years. This concurs both with France's investment-oriented export model, which favours implantation to bilateral trade as value chains are becoming increasingly globalised, and with the "Make in India" strategy. Around 570 French companies, among whom about 10 per cent are SMEs, are currently present in India via about 1,000 offices and sites. They can be found in the services sector (finance and insurance, IT services), which received net inflows of more than €850 million last year, in the pharmaceutical & chemical sectors, in agribusiness, in electronics, in electrical components and in the automobile sector. This represents an extremely dense network of firms. Lastly, French banks are an important lender to India with consolidated bilateral positions of more than $15 billion.
Emerging as a major investment destination within India with cumulative equity inflows of nearly $25 billion since 2000, Karnataka appears, in this context, as a particularly attractive location for French companies, more than 150 of which are based in Bengaluru. Endowed, thanks to the presence of top-tier higher education institutions (IIIT-B, IFIM Business School, IIMB, IISc), with a huge talent pool, Karnataka stands out as a leading IT hub on the world stage and offers a conducive environment for business as well as for innovation, matching many French areas of excellence.
Bengaluru has become a foremost destination for French companies from the IT and consultancy sector. It hosts one of the main offices of Capgemini, the single most important French employer in India (about 100,000 employees, a fifth of whom spread across four locations in Bengaluru alone), and is home to Gemalto (digital security company), Technicolor (digital animation) and 3DS (visual identity). Atos, an IT services provider which employs about 20 per cent of its global workforce in India, also operates an office in Bengaluru. Several major banking and financial services providers are similarly present, some of which are Crédit Agricole, Société Générale, BNP Paribas and Axa Bharti. Although they have harnessed Karnataka's potential as a BPO hub, these companies increasingly cater to India's own domestic market. As a major tourist destination within India, Karnataka has also received significant investments from the French hotel group Accor.
Host to the fourth-largest technology cluster in the world, Karnataka's vibrant innovation ecosystem has created manifold opportunities for French technical and manufacturing services providers and attracted numerous companies from the engineering sector. Many of them have been associated with the aviation and aerospace industry, where French companies have developed a leading edge worldwide as well as in India (French aircraft exports to India have topped €1 billion over during the first half of the year, and Airbus is expected to deliver one aircraft a week over the next ten years). In addition to Airbus Engineering, Airbus Defence & Space and Airbus Helicopters, ATR, Axon Cable (a mid-cap company currently building its second production site in Bengaluru), Dassault, GAD Aerospace, Mach Aero, Radiall, Recaero, Safran Aerospace, Snecma (a joint venture with Hindustan Aeronautics) and Sonovision Aetos are all present in Karnataka.
It bears reminding that the French National Centre for Space Studies (CNES) has established a permanent liaison office in Bengaluru, where the Indian Space Research Organisation (ISRO) is headquartered, to foster our more than 50 years' old partnership in the space sector, which has led to the launch of several joint satellites. Countless projects between French companies and the Indian "NewSpace" sector are currently in the pipeline. These ties are set to be strengthened as India's "Strategic Partnership" with France matures further.
Beyond aviation and aerospace, French expertise in innovative technologies has been embodied, over the past 10 years, by Schneider Electric's sprawling R&D Centre in Bengaluru, which develops innovative solutions specifically geared for the Indian market and fully embraces the tenets of "frugal innovation". With more than 30 factories spread across India and more than 75 per cent of its production directed at the domestic market, Schneider has become a major stakeholder in the "Make in India" initiative with Karnataka as its centrepiece. One could also mention the presence of Altran, Assystem and Valtech, which have developed cutting-edge expertise in manufacturing services with their implantations in Bengaluru, as well as industrial groups such as Decathlon (sport equipment), Alcatel-Lucent (electronics) or Saint-Gobain Crystals & Detectors (innovative materials). In the future, French companies would be well advised to take advantage of Karnataka's leading position within the textile sector – especially if one thinks that the International Sericulture Commission has recently moved its headquarters from Lyon to Bengaluru.
French companies have also played an important role in the development of urban mobility, a leading area of cooperation with India as France has become a major partner of the "Smart Cities" initiative. The French Development Agency (AFD) has extended two loans for a total of €310 million for the construction of the Bengaluru metro. Several French companies like Alstom, Thales and Systra have been, directly or indirectly, involved in its construction. Beyond this project, French companies are routinely partnering with Indian counterparts to improve urban infrastructures, energy, IT and Communications, Water, Waste Management, Environment and planning with a range of actors spanning from Veolia (Hubli-Dharwad, Belgaum and Gulbarga 24/24 drinking water project) to Degremont (water and waste treatment), Lumiplan (bus network) and Tractebel (design of Belagavi's Smart City proposal).
As the world's third most innovative country in 2016, according to Clarivate Analytics, France has naturally emerged as a major investor in biotech, pharmaceuticals and agrifood, both sectors where Karnataka occupies a foremost position within India – around 60 per cent of Indian biotech companies have an office in Bengaluru. Mérieux NutriSciences, a major actor on the food safety market, has just closed the acquisition of Bangalore Testing Laboratories in June this year. Limagrain, a cooperative group involved in plant genetics and seed improvement, has recently opened a research and development centre in Bengaluru. Its subsidiary Clause India owns a breeding station in Arjunabettahali. Roquette, a starch manufacturer, has established a production facility in Gokak while Lactalis, a major dairy manufacturer, accounts for a strong presence in Karnataka. Sodexo, a food services company which counts over 40,000 employees in India, has, for its part, opened an office in Bengaluru.
Karnataka has also proven a fertile ground for scientific cooperation. The Indo-French Cell for Water Science (IFCWS), premised upon a cooperation between the Indian Institute of Science (IISc) and the French Research Institute for Development (IRD), is based in Bengaluru, where it has been working on more than 20 projects since 2010 ranging from agro-systems to environmental biotechnology and water management. Karnataka is home to more Franco-Indian joint laboratories than any other state, covering issues ranging from structural biology, systems biology and water science to applied mathematics and high energy physics.
Last but not the least, Karnataka's vibrant start-up ecosystem, enshrined in its Start-up Policy 2016, has proven attractive for French entrepreneurs. This is why Airbus has chosen Bengaluru for its first business accelerator outside Europe – BizLab India, where it nurtures Indian start-ups such as Neewee, eFlight and Qualitas Technologies. In the same vein, NUMA Bengaluru, the only European member of the Global Accelerator Network, has recently announced the third batch of its acceleration programme, which offers advantages worth about $2 million to Indian tech start-ups.
While French companies have, as we see, been very active in Karnataka, many more opportunities remain to be tapped. While Bengaluru is now widely recognised as an innovation and IT hub, the emergence of new hubs in Mysore, Dhawar or Mangalore should encourage investors to go deeper into the state.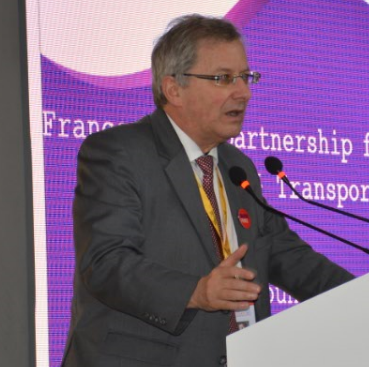 Jean-Marc Fenet is Minister Counsellor & Head of the Regional Economic Service for South Asia at the Embassy of France in New Delhi.