Four Indian cities among 36 global pioneers for sustainable future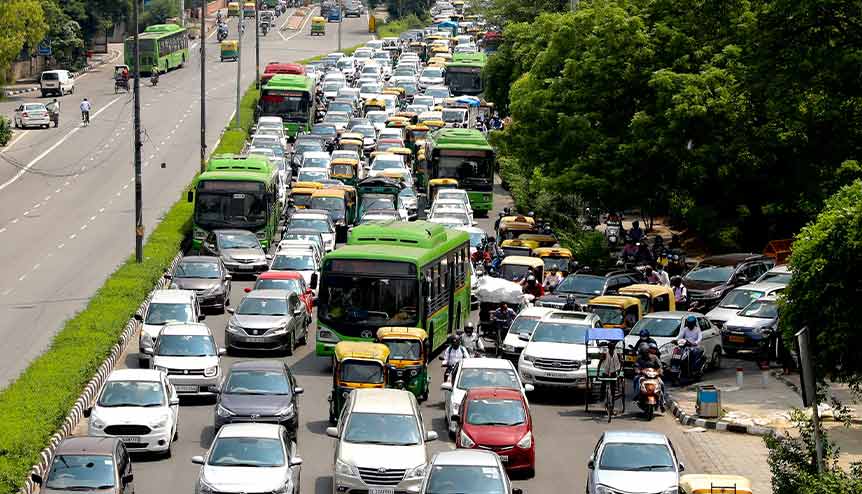 Pilot project by World Economic Forum sets roadmap for battling Covid-19 and other crises and champions economic recovery.
With global cities facing urgent challenges from the Covid-19 pandemic and other major disruptions, the world is faced with a critical situation which could well culminate in a crisis costing trillions of dollars – yet they lack adequate data to become more resilient, responsive and efficient.
The problem has been exacerbated by the fact that there is no global framework for how cities should use technologies and data to mitigate these risks as well as protect public interest.
Have you read?
India's cities racing to become climate smarter
India's real estate sector fights back to life
India leads the way in weathering climate change
Can India provide much-needed leadership on climate change?
Global convergence and cooperation needed to address climate change
Tackling the global water crisis is as urgent as tackling climate change
Those are the exact challenges that the global policy roadmap by the G20 Global Smart Cities Alliance seeks to tackle – with the support of the World Economic Forum (WEF). And four Indian smart cities are on that global roadmap, thanks to the relentless efforts put on by the Indian government in the past 6 years to develop Indian cities on par with some of the best the world has to offer.
Four Indian cities in august company
Indore, Bengaluru, Hyderabad and Faridabad feature in the list of 36 cities across 22 countries and six continents selected by the WEF to pioneer the new roadmap, empowering the cities with procedures, laws and regulations they need to use new technology responsibly.
The four Indian cities are in august company – with the likes of Dubai, Belfast, Barcelona, London, Moscow, Toronto, Melbourne, Lisbon and Istanbul on the same list.
"This roadmap is not about theoretical ideas and pipe dreams, it is built on practical, real-world policies from leading cities around the globe," said Jeff Merritt, Head of the Internet of Things and Urban Transformation, World Economic Forum. "City governments are on the frontline of a global crisis and need to be able to act quickly and decisively to curtail this pandemic and set course for their economic recovery.
Technology is an essential tool in this fight but governments cannot risk falling into the usual traps related to privacy, security and vendor lock-in. That's where the G20 Global Smart Cities Alliance can help."
Hyderabad has witnessed tremendous development in last 6 years under TRS Govt, thanks to several unique initiatives led by CM Sri KCR

I would like to present you this progress report before soliciting your vote in upcoming GHMC elections. Pls do read ithttps://t.co/AgvKxhOCma pic.twitter.com/PNVMJn1kw0

— KTR (@KTRTRS) November 21, 2020
Tech is key
In a bid to help kickstart adoption of the roadmap, the group of 36 "pioneer cities" have started collaborating with global experts to enhance their policies, in areas ranging from privacy protection and cyber security to better services for disabled people and better broadband coverage.
"We believe that technology is a key enabler that can transform our cities into smart cities leading to delivery of improved services to citizens and businesses," said K.T. Rama Rao, Minister of Municipal Administration and Urban Development, Industries and Information Technology, Electronics and Communication, Government of Telangana, India. "We are keen to collaborate with G20 cities in formulating policy frameworks to improve quality of life of our citizens using emerging technologies," he said, highlighting Hyderabad as a prime example of an Indian city with advanced tech infrastructure.
Indian Prime Minister Narendra Modi, who has vowed to develop 100 Smart Cities in the country as part of the government's ambitious initiative, is keen to attract foreign investment to modernise India's urban centers as the world's second-most-populous nation rebuilds its economy in the aftermath of the pandemic.

"Covid-19 has given governments the chance to accelerate the "process of making cities more livable for people," PM Modi said in a speech at the Bloomberg New Economy Forum recently. "We are looking at a future where a major chunk of education, healthcare, shopping, may happen online. Our cities need to be ready for the convergence of the physical and digital worlds," he said.
India plans to continue raising funds in areas including urban technology and transport, Modi said, adding that it had completed work on two-thirds of its planned $30-billion worth of projects on building 100 smart cities. Investments in urban infrastructure can help shore up Asia's third-largest economy, according to a Reserve Bank of India report. The country will have to develop up to 800 million square meters each year till 2030 with more than 40 per cent of population expected to live in cities, as per the Ministry of Housing and Urban Affairs.
Denmark keen to invest in Indian cities
According to India's latest population data, nearly 31% of the country's 1.3 billion people currently live in cities – with migration from rural areas in search of jobs straining public amenities and underscoring the challenges of sustainability faced by cities. Those challenges can also be converted into investment opportunities – and countries such as Denmark plan to do exactly that.
While India and Denmark have a long history of bilateral cooperation in trade and investments, research in science and technology, energy, climate and environment, the Scandinavian nation recently highlighted how Denmark can be an ideal partner for India in urban sustainability and Smart Cities.
"Cooperation between India and Denmark will provide opportunities to both countries to learn from the experience of each other, especially in terms of best practices followed in the country. The two countries are looking to collaborate to bring out future-ready solutions in the identified areas," said Jette Bjerrum, Consul General, Head of Trade and Innovation Centre Denmark, at a session on Smart Cities and Urban Sustainability at the Bengaluru Tech Summit.
With Bangalore identified as one of the partner cities, the Government of Karnataka is keen on collaboration with Denmark and the proposal is at the final stage, said Charulata Somal, MD of Karnataka Urban Infrastructure Development Corporation. The government – working with Denmark – was looking to collaborate on design-led development in sectors like healthcare, education, and urban infrastructure. "In the area of urban development, Karnataka is looking at road maintenance, stormwater drainage, citizen service and waste management," said Somal.