Foreign investors bet on reforms to fuel India's economic recovery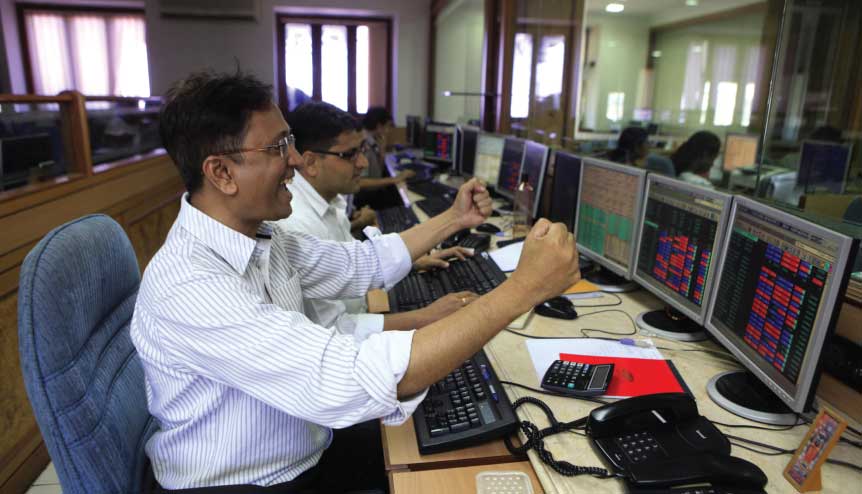 Foreign portfolio investors have pumped in $3 billion into Indian stocks over the last seven trading sessions, reversing a two-month long trend, following the announcement of major liberalisation measures and the expectation that the economy will gradually lift itself out of the Covid-induced slowdown.
The 30-stock BSE Sensex has rallied almost 4,000 points or about 12 per cent in the seven trading sessions between May 26 and June 5, when it jumped from 30,600 levels to 34,500 levels. During this period, foreign funds have pumped in more than $3 billion into Indian stocks, reversing a trend of heavy selling that saw them offload Indian shares worth about $8 billion in March and April. That means, foreign investors have bought back 40 per cent of all they had sold in the previous couple of months.
Most global agencies, including the World Bank, Standard & Poor's, Moody's and a few others are now predicting the Indian economy will contract between 1 per cent and 5 per cent as a result of the Covid-related economic disruption and the ongoing US-China trade war. Then, what explains the rally and the bullish outlook of many foreign investors towards India?
Worst case scenario already priced in
The massive erosion in the Sensex, from its life-time intra-day high of 41,994.26 on January 14, 2020 to a low of 25,981.24 a little more than two months later on March 23 was a result of investors pricing in the slowdown in the Indian economy.
By the time activity in many companies across sectors fell to zero as a result of the lockdown, the worst had already been priced into Indian stocks.
Economic activity picking up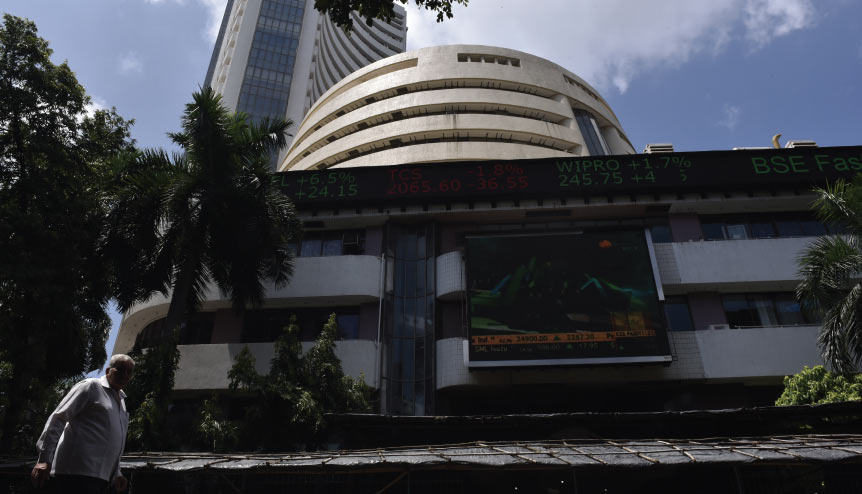 The lifting of the nationwide lockdown has resulted in many business establishments resuming or ramping up operations. As a result, several indicators of economic activity have perked up.
The seasonally adjusted HIS Markit Purchasing Managers' Index (PMI) rose to 30.8 in May from 27.4 in April. The services PMI, too, rose from 5.4 in April to 12.6 in May. These show a slow pick-up in economic activity. A caveat: Any PMI score of less than 50 is considered poor but given the very limited economic activity over the past two months, the scores indicate a serial improvement over the previous month.
Then, the Centre for Monitoring Indian Economy (CMIE), which tracks the Indian economy, says 21 million jobs were added in May and that the unemployment rate has fallen to 20.2 per cent, the lowest since the lockdown was announced.
Auto sales in May were up from zero in April. The logistics and transport sector are roaring back to life as well. E-way bills have tripled to 25.4 million, petrol and diesel sales are up 83 per cent and 69 per cent, respectively and Google Mobility showed a sharp rise in truck movements in May compared to April.
And electricity consumption, another strong indicator of economic revival, is up from 2.7 billion units in April to 3.7 billion units in May.
Another caveat will be in order here: The above figures are still way below the pre-Covid levels of consumption. They only indicate a pick-up in activity following the lifting of the lockdown. A full recovery is still some quarters away.
But since the slowdown had already been priced into Indian stock valuations, any pick-up in economic activity could lead to a commensurate rise in interest in Indian shares.
Reforms measures have lifted sentiment

The sweeping reforms announced last month by Finance Minister Nirmala Sitharaman in a range of sectors – from allowing private and foreign participation in coal and mineral mining to liberalisation of the farm sector to ending the public sector monopoly across sectors to allowing 74 per cent FDI in defence production to allowing private participation in the space and atomic sectors—are expected to start showing results progressively from this year itself. These will be positive for foreign investment flows, employment generation, demand creation, consumption and GDP growth.
Global sentiment lifts Indian share prices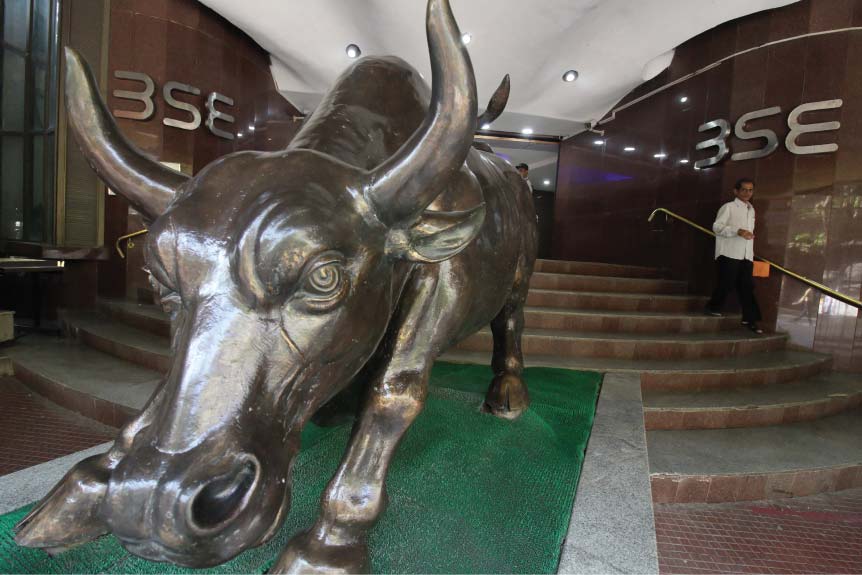 Positive global sentiments have also helped channel the flow of foreign funds into Indian stocks. The Nikkei Index is up from its March 18 low of 16,552 to 23.091 on June 9 – and is down only marginally from the level it began the year on. The Dow Jones is also up 50 per cent from its March 23 low of 18,591.93. Likewise, the Hang Seng Index is almost 20 per cent from its March 23 low of 21,696.13.
Ace Indian investor Rakesh Jhunjhunwala, often called India's Warren Buffet for this ability to pick undervalued stocks that go on to become multi-baggers, feels a mega bull run may be around the corner. The Covid crisis, he told The Economic Times, India's leading financial daily, has been overhyped and India's recovery will be faster than generally envisaged.
"Markets are going up because they are anticipating the future. Interest rates are going to play a very important role. Markets anticipate normalcy will come much faster… Before the start of the bull market, markets shake you out. Corporate India is highly cleansed unlike 2008 and leverage levels are low. We are in the midst of the birth of what is going to be a good bull market," he told the daily.
Bottom-up approach to buying
The buying interest in Indian stocks is still restricted to a few well-managed, low-leverage companies that are expected to benefit most from the lifting of the lockdown and the fresh reforms measures announced by Indian Finance Minister Nirmala Sitharaman last month.
"A bulk of the buying is concentrated in a few stocks… the buying is a bottom-up stock call rather than top-down macro buying. FPI capital is available in plenty for good companies and this polarisation of flows is likely to continue," said Nilesh Shah, MD & CEO of Kotak AMC, one of India's leading market players.
Recovery will take time
A full economic recovery and a return to the high growth trajectory that the world has come to expect from India will take a few quarters to come. But the expected boom in the agriculture sector this year will temper the slowdown in the rest of the economy and provide the launchpad for a return to higher growth rates.
The above factors are driving the renewed foreign interest in Indian stocks.