First four Rafale jets to arrive in India by July-end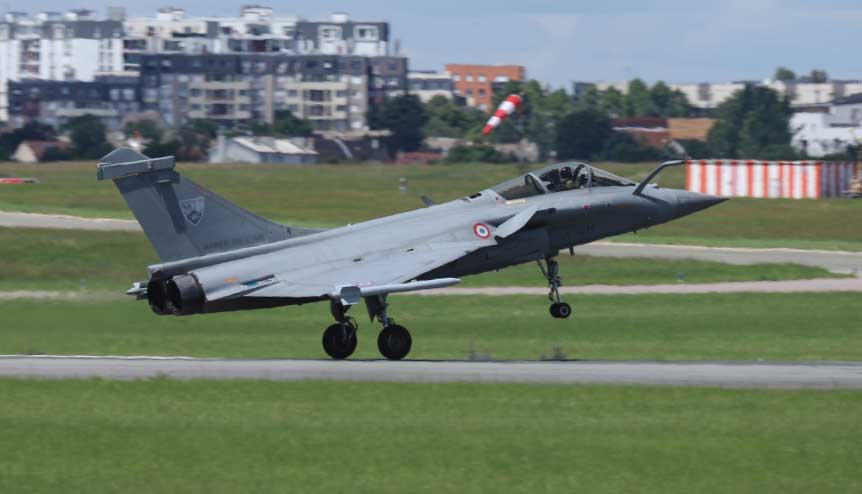 India will be receiving the four jets from France after nearly two-month of lockdown.
India is set to receive the first four of 36 Rafale fighter aircrafts from France by July-end after a two-month delay due to COVID-19 lockdown in both the countries. The first batch of the aircrafts was scheduled to arrive in India by May-end this year.
Rafale fighter jet is capable of carrying a range of potent weapons. European missile maker MBDA's Meteor beyond visual range air-to-air missile and Scalp cruise missile will be the mainstay of the weapons package of the aircrafts.
The jets will also come with various India-specific modifications, including Israeli helmet-mounted displays, radar warning receivers, low-band jammers, 10-hour flight data recording, infra-red search and tracking systems, among others.
In September 2016, India and France signed a deal worth over $7.94 billion for 36 Rafales. Out of 36 jets, 30 will be fighter aircrafts and six will be trainers. The trainer jets will be twin-seaters and they will have almost all the features of the fighter jets.