Fintech is changing the landscape of India's finance sector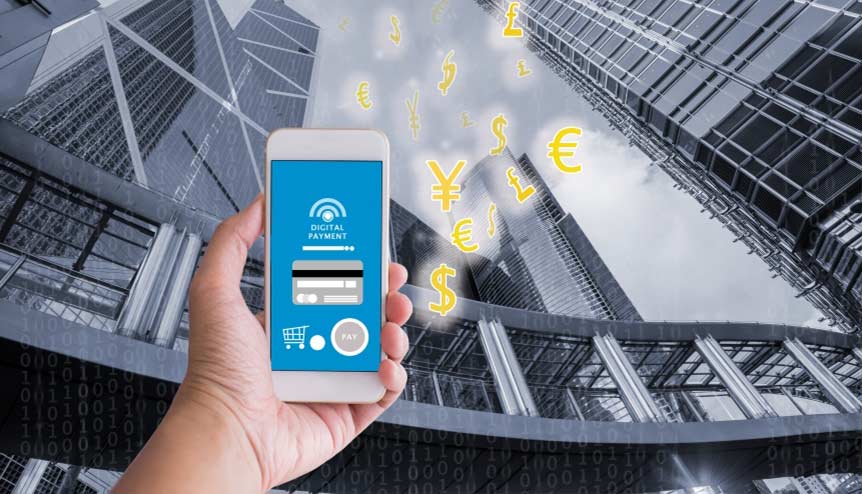 Technology has opened up the Indian finance sector, creating equal opportunities for one and all.
India is currently one of the significant markets for digital lending. The country's landscape is becoming increasingly conducive for business, with a substantial rise in new users and companies that support digital lending.
Digital lending fintech companies are filling the gap that traditional financers cannot do. Instead of a customer having to approach an institution for credit, they bring facilities right to the user's mobile phone. This streamlines the entire process of gaining access to credit. It simplifies the tedious paperwork and resolves several issues in the delivery mechanism. Credit seekers can take advantage of the government's various initiatives, which enables greater financial inclusion. People and businesses on the credit-fringes of the economy can now access finance options easily. Digital lending has also brought to light the problems and challenges they face while trying to access finance and moving in the direction of overcoming these challenges.
A look at the Fintech Industry in India:
1. Digital Lending:
Digital lending companies provide technology-aided personal finance and credit facilities to SMEs, startups, and consumers. They help speed up the loan approval process while also providing them with the opportunity of lower interest rates and debt consolidation. Some leading companies for money lending apps, business loans, and personal loan apps include MoneyTap, Lendingkart, Capitalfloat, Indifi, and more.
2. Payment Services
The evolution of online payment services helps businesses become cash-free and streamline their entire cash flow mechanism. Customers are now able to have a hassle-free experience. The smallest of mom-&-pop shops are also taking advantage of these services. All that they need is a smartphone and merchant registration with the payment service. The demonetisation back in 2016 and the ongoing pandemic have proved to be a significant push for these services. Some of the prominent services include PayTM, PhonePe, Freecharge, etc.
3. Savings & Wealth Management:
Young entrepreneurs who wish to be thrifty with savings and make informed investment decisions can take advantage of this technology. It provides software with algorithms to pull out the most rewarding investment options and helps a user quickly compare them. Some of the well-known services include Funds India and Scripbox.
4. Remittances:
Traditional remittance platforms have been complex, expensive, and also time-consuming. Evolving fintech has helped revolutionise this space, with transactions becoming simpler, more affordable, and quicker. Some leading players include Payworld and Oxigen.
5. Point-of-Sale:
With the increased usage of card payments, several leading companies have come forward to manufacture point-of-sale card swiping machines that enable cashless payments. Some of the well-known names include ICICI Merchant Services, PineLabs, Mswipe, and more.
6. Insurance:
Insurance was considered to be a sector that was primarily document-heavy. But new-age companies are changing this. Web platforms are aggregating the policies from across several providers and giving users an unbiased comparison of portfolios. This reduces dependency on middlemen, simplifies the paperwork, and aggregates authentic information from different insurance providers. Policybazaar and Coverfox are leading players in the space.
Technology is transforming the credit lending landscape in India:
1. Artificial intelligence/machine learning (AI/ML)
Artificial intelligence and machine learning are becoming a boon for the money lending industry. It is helping companies ascertain the creditworthiness of their customers and become risk-free over time. The more this technology evolves, the greater will be the quantum of data available which shall help deliver the same benefits to credit markets, which have, to date, been made available only to consumer markets.
2. Use of 4G/5G:
With the evolution of better internet, connectivity, and mobile usage, the fintech industry has benefitted tremendously. Consumers who were initially hesitant and wary about using fintech have gradually become more open and welcoming to the technology. Penetration of digital payment services in two, and three-tier towns and villages have further strengthened the case for digital lending too.
The digital lending market is witnessing fast growth, but the demand forecasts are much higher and posing a challenge to digital lenders. This also means that the opportunity is vast and is, therefore, seeing a steady increase in disruptive and innovative technology in the space. Technology has opened up the finance sector and created equal opportunities for one and all. And indeed, the times ahead are exciting for the entire lending industry.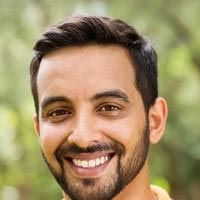 Shiv Nanda is a financial analyst who currently lives in Bangalore (refusing to acknowledge the name change) and works with MoneyTap, India's first app-based credit-line.