Go Global Trade & Investment Forum
The Go Global Trade and Investment Forum is a one of its kind high level business forum for Indian companies who wish to expand their business internationally.
This highly-focused event will bring together senior executives from India's medium and large companies with investment promotion agencies from around the world for one-to-one business meetings, interactive seminars and valuable networking opportunities; all achieved in just two days!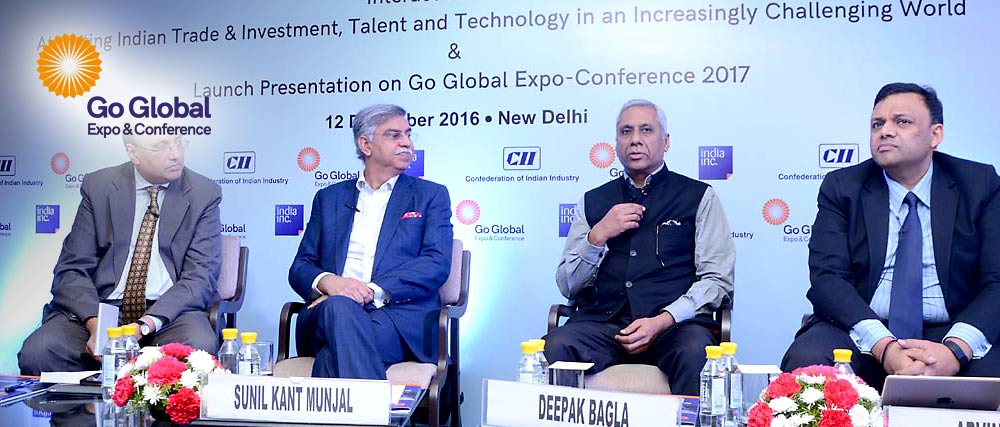 With a plus 7% growth rate, India is the fastest growing large economy in the world.
Outbound investments from India are also growing significantly in magnitude, geographical spread and sectorial composition.
There were cross-border deals involving Indian companies in 2015 worth US$ 43 billion, US$ 38 billion in 2014, and US$ 28 billion in 2013. India is now the third largest source of FDI in the UK and is the biggest employer in the UK's manufacturing sector.
Indian companies are more outward looking than ever before. They seek newer and more extensive markets, better technologies, a more global talent pool, and opportunities and partners that will enable them to continue to achieve high rates of growth.
Go Global is therefore the ideal place to tap into the world's biggest growth opportunity.
Attend as a delegate
Go Global will provide delegates the opportunity in one venue to meet and assess opportunities in different regions of the world.