Engaging with the true potential of waste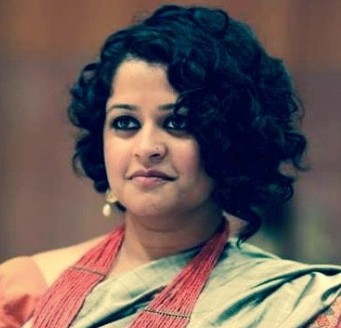 Pronita Saxena is Founder & CEO of Citizengage, a start-up aimed at building technology for residential and commercial communities to self-manage their waste by connecting with waste collectors, processors, and recyclers. Here she explains what makes this Bengaluru-headquartered initiative work, how India has a better understanding of waste management than the West and why technology is the key.
What is the ethos behind your start-up idea?
We want to prevent any waste that can produce energy, compost, or recycled products from reaching landfills. Citizengage challenges the belief that innovation needs to be imported. India is the world's largest democracy; by innovating our civic services, we can provide models for the world to follow.
Have citizens truly begun to engage with Citizengage?
Absolutely. We expanded into the restaurants vertical because business owners saw what we were doing in residential complexes and pulled together a critical mass to create a model that ensures their waste doesn't reach a landfill.
In one of our residential communities, volunteers from that community led our training efforts and ensured their neighbours segregated at source so that we went from six out of 150 households segregating to only six households NOT segregating within a week. The majority of our growth comes from referrals. Our sales process feels more like problem solving for community champions rather than imposing products no one wants to buy.
Has India caught up to the tech potential of waste management (WM)?
We've started but still have a long way to go. The latest tenders for garbage collection in Bangalore required GPS-tracking but participation was low and the Special Commissioner who was taking on all vested interests in the system was transferred within seven months of being in his post.
Apart from creating real-time operations management at the municipal level, we need technology to manage behaviour across citizens, collectors, and processing sites. There are no standards regarding implementation, quality, service, or operations. That's what we hope to introduce through Citizengage.
How far does the Swachch Bharat Abhiyan help firms like Citizengage?
Having the Prime Minister as the brand ambassador for waste management shows that India is serious about civic engagement and innovation in the space. If Swachh Bharat hadn't taken off, I don't think the myriad start-ups burgeoning in the space would've even started.
There is a need, however, for more transparency around funding allocated for this purpose. It should be used for new, risky, and innovative experiments instead of the business-as-usual tenders currently in the system. The manufacturing sector opened up to start-ups at Start-up India – this should be extended to critical civic services like waste, water, sanitation, power, traffic, safety, etc so that innovation isn't penalised for being young.
How do you see India catching up with the developed world in WM?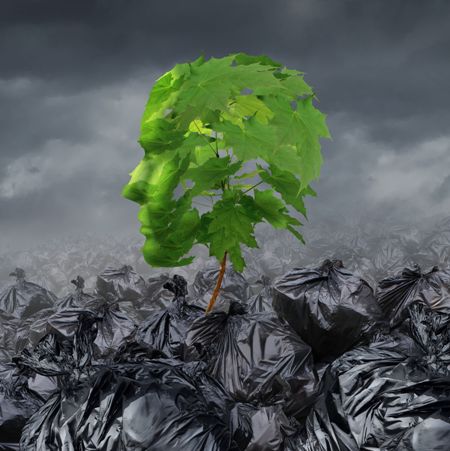 India can surpass the world's current waste management practices. Citizengage provides a model from India that sets worldwide standards. We mistakenly assume the West has waste management figured out. Although waste is collected regularly, the majority ends up in landfills or incinerators. Nowhere in the world has the supply chain problem in routing high quality waste materials to facilities that can turn this into energy, compost, or recycled products been solved.
In most places, the behavioural challenge of separating waste into streams like organic, dry recyclables, and reject at source is taken to be insurmountable. Bangalore, however, has mandated segregation at source since 2012. The level of awareness of different waste streams is far higher than I've experienced in the US. Our platform proves that communities and businesses segregate over 95 per cent of their waste correctly and consistently. Technology generates data that's never existed and communicates it in an actionable manner to help manage behaviour at scale across our customer base.
We want to bring recycling economies from imagination into reality through a network that allows real-time decision making for each actor, while bringing visibility and accountability to the impact of these decisions.
What more can be done at the policy level to achieve a Clean India?
We need real-time operations for waste management from source to destination to have real customer service, reliability, and traceability of waste. Without technology and better policy, this can't happen. Many citizens, start-ups, and the private sector are ready to engage but government agencies need to embrace innovation and engage with these stakeholders.
Second, we need universal operational standards and guidelines on how to carry out source-separation, collection, transportation, processing, tracing, monitoring, and reporting. Rather than continuing poorly performing monopolies, an open market that allows private-sector participation, based on adherence to standards that are verified with auditing, would allow competition to provide better service and performance.