Embedding sustainability in South Asia's textiles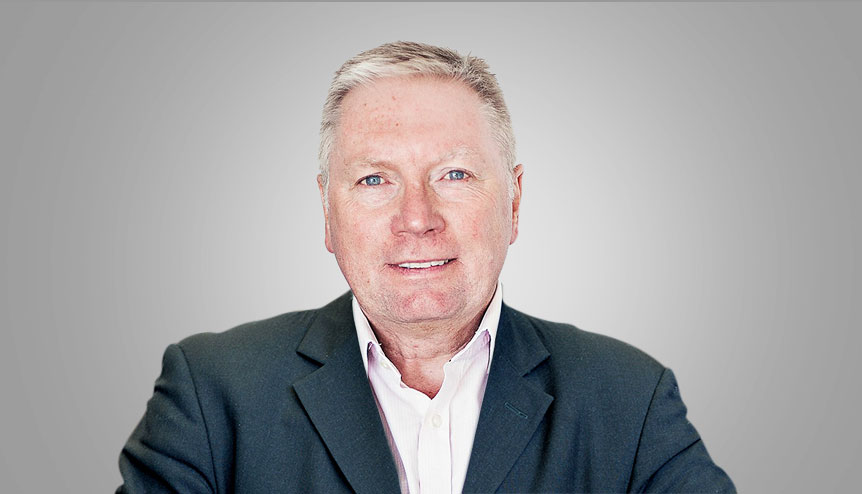 Xeros Technology Group recently signed an exclusive deal with the Indian company Ramsons Garment Finishing Equipments, to introduce their sustainable water-saving products to South Asia's denim finishing industry. Their CEO explains how the deal with Ramsons can put South Asia's textile and garment industries at the forefront of efforts to improve sustainability and protect the environment.
India and South Asia go hand-in-glove with the textile and garment industries. Whether it's the production of jute, fine silks or today's mass-produced apparel, the region is intertwined with textiles.
Its strategic location on historic trade routes and the availability of raw materials including native crops like cotton and dye plants such as indigo and madder made it a perfect place for the industry to flourish.
Today, South Asia is one of the world's most important regions for the supply of textiles and garments. And the sector's importance to the economies of the region is reflected in the existence of specific government ministries to protect and promote the industry.
More than 45 million people are employed by India's textile industry which ranks as the world's third largest exporter of textiles, making up 11 per cent of the country's export revenues. Bangladesh ranks as the world's third largest exporter of finished clothing. Textile exports make up 81 per cent of the country's total exports and represent a little under 15 per cent of the GDP. It is a centre of excellence supplying the world, and many of the largest brands, with ready-made garments.
But the industry has a major problem. It is consuming precious natural resources, like water, at an unsustainable rate and is causing pollution on an unprecedented scale.
Globally, the fashion industry consumes more water than any other except agriculture, and the textile dyeing industry is the second largest polluter of clean water. The fashion industry contributes around 10 per cent of global carbon emissions and, if nothing changes, is forecast to be consuming up to a quarter of the world's carbon budget by 2050.
In parts of the world where water is currently plentiful and readily available, and the effects of pollution are often not obvious, attitudes to consumption and emissions are slow to change. But across South Asia, a region where the effects of pollution, climate change and extreme water-stress are already a daily challenge, industry and consumers are ahead of the pack, actively looking for solutions, technologies and processes to mitigate the crisis.
Today, one quarter of the world's population lives in countries described as 'extremely water-stressed', and India is the 13th most water-stressed country on earth. This year, the reservoirs supplying India's fourth largest city Chennai almost ran dry following poor monsoon rains last year and record temperatures this year. The city's issues are exacerbated by rapid urbanisation and unsustainable groundwater extraction.
Chennai does not have enough water to meet demand from the city's residents. Every day, thousands of water tankers are dispatched to the city to distribute urgent supplies. But this year, even that hasn't been enough. In July, a daily train service began delivering more than 2 million additional litres of water to the city from a dam more than 200 miles away.
The UN recognises access to water as a basic human right. Yet every day, thousands of residents of Chennai are forced to stand in line to collect water. In circumstances like this, I believe it is unacceptable for industry and consumers to continue using vast quantities of clean water simply to make and keep our clothes looking clean. Across India and South Asia, many companies and consumers share that belief.
In September, Xeros announced an agreement with Ramsons Garment Finishing Equipment, a company based in Bangalore, to incorporate our sustainable, water-saving technologies in large capacity washing machines used by the denim finishing industry across South Asia. Ramsons has a long and rich heritage and is well-known for producing high-quality machinery for the textile industry that delivers great results and protects the environment.
A single pair of jeans consumes as much as 70 litres of water during finishing and with 1.2 billion pairs produced every year, that amounts to more than 80 billion litres of water. Together with Ramsons, we aim to reduce that significantly: saving billions of litres of water, reducing energy consumption, carbon emissions and the amount of harmful chemicals used and emitted during the processing of denim.
The fashion industry is under intense pressure to become more sustainable. In the last few years, politicians and campaigners have begun to shine a light on the environmental impact of the industry which, to date, has gone largely unreported.
Manufacturers and brands are now actively looking at how they can improve sustainability right across their supply chains. Given the importance of South Asia to the global fashion industry, that process inevitably includes looking to the region's textile and garment manufacturers.
But sustainability doesn't end for the industry once a garment is sold to a consumer. It's just as important to consider what happens to garments when they are disposed off or when consumers wash them at home. Earlier this year, we signed an exclusive deal with the Indian company IFB Industries Ltd to incorporate our water-saving technologies into their commercial and domestic washing machines sold across India and South Asia. A single cycle of our commercial washing machine technologies can save 600 litres.
Over the last 20 years, South Asia has established an international reputation for entrepreneurialism, technological leadership and a clear understanding of the commercial value of new technologies. It is a very refreshing attitude. And it is this desire to become a world leader that is driving interest in the adoption of our products by South Asia's textile industry.
Since announcing agreements with Ramsons and IFB Industries, we have received multiple enquiries from companies and consumers in the region keen to embed our sustainable products in their businesses and homes.
Just as South Asia's textile industry boomed years ago due to its geography and natural environment, today the industry faces environmental factors that are driving innovation, the adoption of new, sustainable technologies and processes and, in so doing, setting new standards for the industry.
I am very pleased that by working with eminent companies like Ramsons and IFB, Xeros is playing its own part in that process.
Mark Nichols is the CEO of Xeros Technologies.