Editor's Note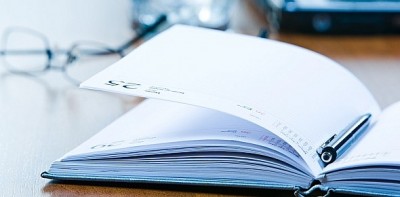 As we begin the New Year, 'India Investment Journal' presents its annual curtain-raiser edition packed with a look-back at some of the highlights of 2017 as well as a review of what can be expected in 2018.
As part of Snapshot 2017, we have collated the 50 standout inbound investments that India attracted in the course of last year. From Peugeot's acquisition of India's iconic Ambassador brand to the Adani Group's partnership with Saab to manufacture fighter jets, the deals cover a wide spectrum of sectors and industries.
From a wider foreign direct investment (FDI) perspective, Invest India, the country's main investment promotion agency, offers an Expert View on how the last 12 months saw India break into the top-100 club in terms of ease of doing business, receive record FDI of $60.1 billion and earn an upgrade in its credit rating from Moody's. The FDI trends of 2017 seem to validate the Indian government's efforts towards improving the ease of doing business in India along with the relaxation in FDI norms.
Invest India also presents case studies of some of the success stories of investments flowing into India, including Danish company Vestas, the Indo UK Institute of Health (IUIH) and Ontario-based Vmedia Inc.
As part of our New Year review, we take stock of the major Flagship Schemes of the Narendra Modi led government. While Make in India seems to be paying dividends, Digital India has notched some successes but needs to pick up pace on the smart cities initiative. Start-up India is gradually moving towards a more mature eco-system and Power for All, aimed at providing electricity connections to every single household in India, made significant strides in 2017.
The Realty Corner segment looks ahead at some of the trends to watch out for as India's real estate industry sailed through a year of transformation effectively to step into 2018 with optimism and drive to reach new milestones, according to our property expert.
A special Rewind 2017 segment spread through the edition highlights some of the key reports from the past year in an attempt to capture a flavour of the year just gone by.
In hindsight, last year was one of consolidation for the Indian economy as it gradually regained its growth momentum in the wake of implementing a historic reform in the form of the Goods and Services Tax (GST). The year 2018 will see that momentum gathering pace, with most forecasters expecting acceleration.
As we edge closer to Indian finance minister Arun Jaitley's annual Budget on February 1, all eyes will be on the key economic indicators to try and determine the trajectory of growth for the year.
Meanwhile, here is a quick recap for our readers along with New Year wishes from the India Inc. team.