Drone operations, India's secret weapon against Covid-19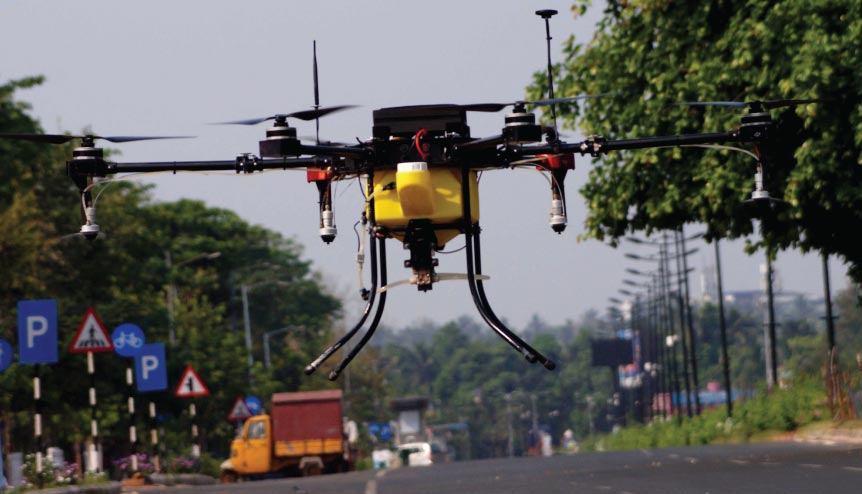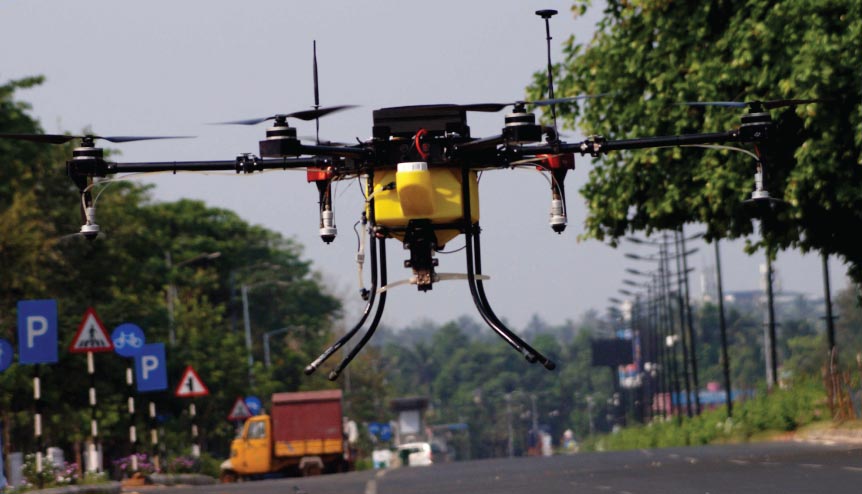 By relaxing the norms for commercial drone operations following the Covid-19 outbreak, India has not only enabled an effective monitoring of coronavirus cases, but also opened a new frontier for new applications and investments.
In the Indian epic Mahabharata, Droṇacharya is depicted as the royal preceptor to the Kauravas and Pandavas, and a master of the art of war (eons before Sun Tzu) who would often deploy divine weapons from the sky.
Cut back to 2020, and India can boast of a similar legion of civilian eyes in the sky – the unmanned aerial vehicles (UAVs) or drones that are fast proving to be a critical tool for frontline government agencies in their battle against the COVID-19 pandemic in the country.
Epic solutions
From the ancient guru Dronacharya to the modern-day drone is a long journey through the realm of possibilities. But the Indian government's recent decision to allow drones for COVID-19 relief operations has not only paved way for a gamut of new commercial applications, but also brought back the spotlight on the world's fastest growing UAV market.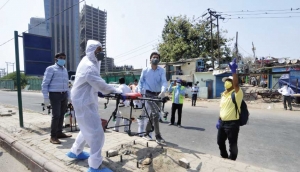 According to global market intelligence firm BIS Research, the Indian defence UAV market will be worth nearly $900 million out of the total global market size of $21.47 billion for military applications by 2021.
But the recent efforts by the Indian Ministry of Civil Aviation (MoCA) to provide fast-track conditional exemptions to private agencies for drone operations have opened up new avenues for using drones in the country and further bolster the potential offered by the segment.
"With conventional strategies failing to control the spread of COVID-19 in India, frontline government authorities are tapping the power of drones for applications such as monitoring crowd gathering and movement through surveillance, enforcing social distancing norms, spraying disinfectants, and delivering medicines," says Nidhi Gupta, Technology Analyst at GlobalData.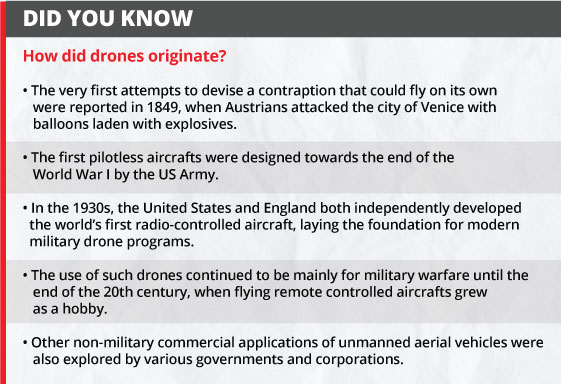 Playing defence, no more
India first used military drones during the 1999 Kargil war with Pakistan, where Israel supplied New Delhi with IAI Heron and Searcher drones for reconnaissance. India's Defense Research and Development Organization (DRDO) has also developed its own domestic UAV programme to develop a domestic arsenal.
But the current approach of the government while battling the pandemic has helped unshackle the drone industry from the confines of a limited defence- or military-based utility.
Keeping up with the needs of pandemic prevention efforts, MoCA and the Directorate General of Civil Aviation (DGCA) launched a portal called GARUD (Government Authorisation for Relief Using Drones) earlier in May.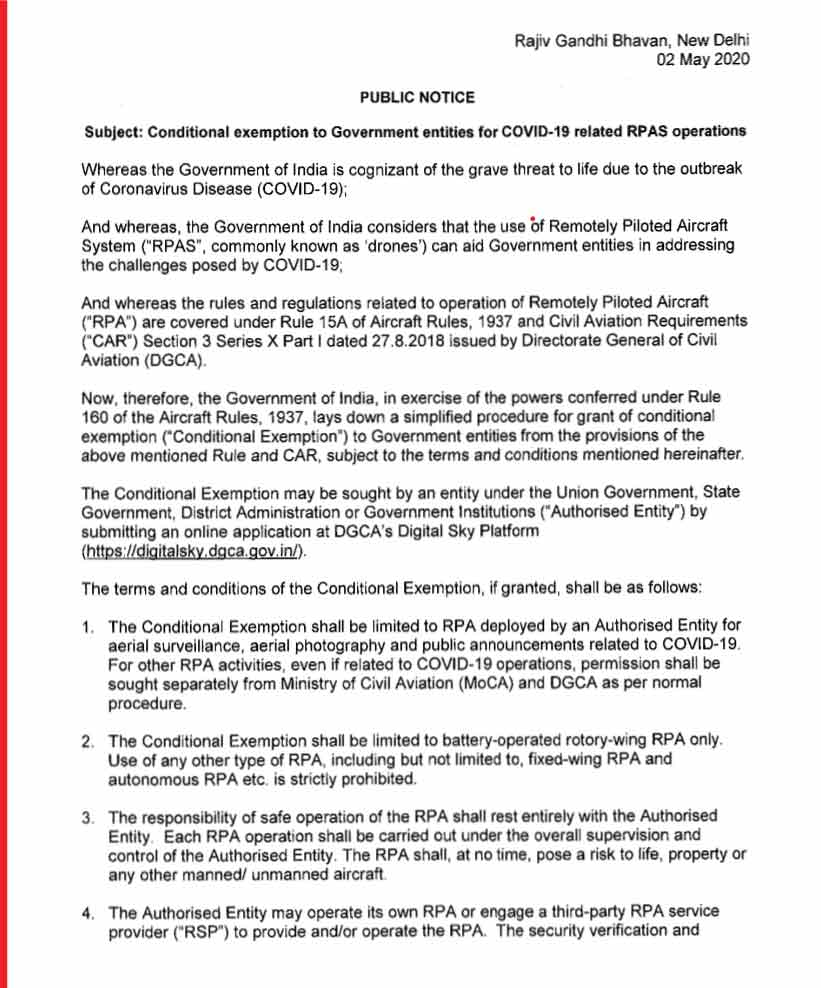 While retaining control of the UAVs with the DGCA, the portal seeks to fast track the process of granting exemptions to government agencies across India for conducting COVID-19 related relief operations using remotely-piloted aircraft system (RPAS) or drones. By itself, this is a huge step that will help government entities in addressing the challenges posed by COVID-19, though it comes with a fair set of fineprint for the conditional exemption: it will be limited to RPAS deployed by a government entity for aerial surveillance, aerial photography and public announcements related to COVID-19. Earlier in April 2020, the DGCA had also approved operations by no-permission-no-take-off compliant drones in several low-risk COVID-19 zones across the country. 
"Through their efforts, the MoCA and DGCA have not only made it easier for government authorities to implement and use drones for specified COVID-19 relief applications, but also paved way for regular and commercial drone applications in the long run," says Gupta of GlobalData.
The sky is the limit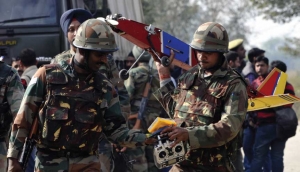 The commercial drone market has seen substantial growth in the past few years around the world as a result of growth in the range of civil applications. UAVs have been leveraged by various industry sectors such as agriculture, mining, power and utilities, railways, construction, logistics and delivery. Goldman Sachs estimates that overall drone technologies (both military and non-military) will reach a total market size of $100 billion by the end of this year – with commercial businesses representing the fastest growth opportunity.
Recent applications allowed by the Indian government provide a glimpse of future possibilities. For instance, the MoCA has granted exemptions to 13 consortia, including those initiated by budget airline SpiceJet, Google-backed Dunzo and drone maker Throttle Aerospace to operate drones on an experimental basis without requiring operator permits and unique identification numbers till 30th September 2020. The decision enables them to pilot drone operations beyond visual line of sight (BVLOS) for transporting goods.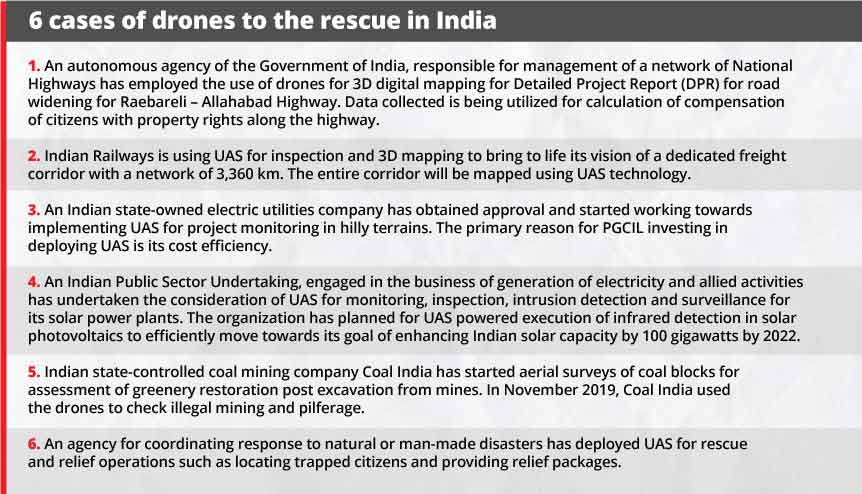 This is remarkable since India hitherto only allowed drone operations within visual line of sight of an operator, thus restricting their use mainly to surveillance. But the BVLOS drone flight experiments will serve as the basis for formulating laws that can allow autonomous and long-range drones operations essential for drone-based deliveries.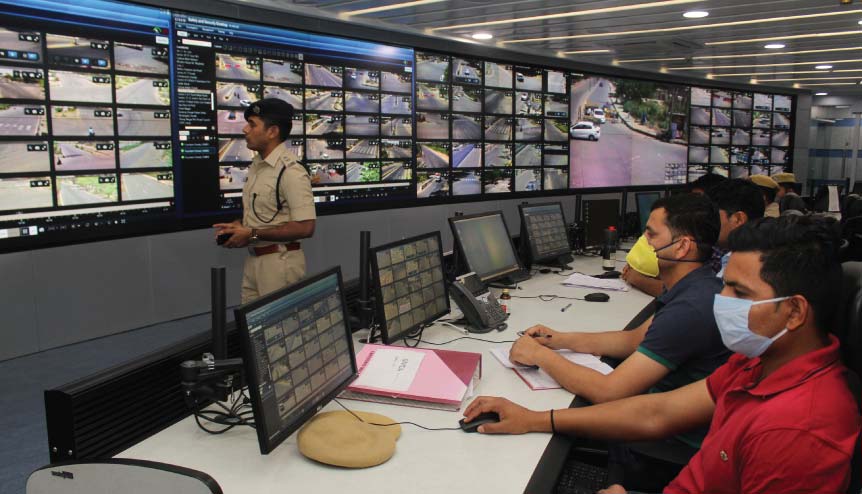 Though both the industry and the market in India are at a very nascent stage at the moment, there is immense growth potential for both, according to Ernst & Young. "A major thrust will be given to use drones for a variety of purposes, including crop mapping and surveillance of infrastructure projects… According to 6Wresearch, the Indian Unmanned Aircraft Vehicle market is projected to grow at a CAGR of 18% until 2024," EY said in a forecast report for the industry.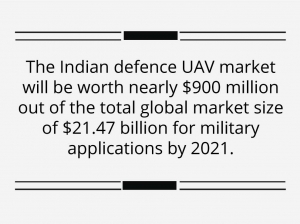 "Encouraged by the government's new found focus on easing norms for flying drones, more businesses are now seeking to develop drone-based capabilities such as B2B and B2C deliveries, medical supplies, and movement of packages for air-cargo, which indicates the tremendous potential in store for commercial drone applications in the country going forward," says Gupta.