Driving into the world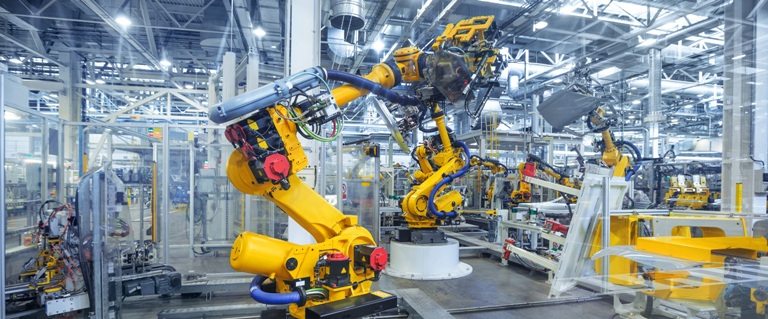 The automobile industry continued to make a mark in global sweepstakes during 2016 and looks set to drive through further barriers in the New Year.
While unveiling the new version of its compact sports utility vehicle EcoSport at the 2016 Los Angeles Auto Show earlier this month, Michigan-based Ford announced it would be exported to its home country – US – in 2018 from its factory in Chennai.
In itself this may not be a big deal. Over 650,000 units or roughly every fifth car produced in India is exported out of the country. But EcoSport would perhaps be the first car to be shipped to the US, arguably the toughest market to sell cars. With its stringent emission and crash safety norms and consumer apathy to manufacturing defects that borders on paranoia, successfully selling a car in the US is like passing the litmus test of global manufacturing in automobiles.
EcoSport is no flash in the pan. Only last February, India's largest car maker, Maruti Suzuki India Ltd, exported a batch of 1,800 units of its latest premium compact car Baleno to its home market Japan. It was the first time ever that Maruti, where Suzuki owns a majority 54 per cent, was exporting a model from its factories in India to Suzuki's home country, highlighting that India was finally producing world class cars fit to ply on Japanese roads.
The story is not about cars alone. The Indian automobile industry as a whole is making its presence felt globally with rising exports and multiple acquisitions. The growth in exports in two-wheelers has also been as dramatic at a rate of 11 per cent annually since 2010-11. Nearly 2.5 million units were exported in 2015-16 alone.
In 2012, Yamaha started manufacturing and exporting its R15 sportsbike that costs Rs 1.15 lakh ($1,700) to its home market Japan. Like the Baleno in the case of cars, this was also the first time that an Indian subsidiary of a Japanese company was exporting to the parent's home country.
The homegrown biggies in the sector — Hero MotoCorp and Bajaj Auto — are also exporting substantial part of their production across the world. Bajaj exported 1.46 million mobikes in 2015-16 and has market leadership position in many African markets like Nigeria and Uganda and South American markets like Colombia. Similarly, Hero aims to export to 50 countries from the current 30 by 2020, when exports will contribute at least 10 per cent of its overall revenues. In 2015-16 it exported 210,239 unit two-wheelers from India. It is investing Rs 1,100 crore ($164mn) in a new factory in Halol in Gujarat, which will be the hub of its exports out of the country.
The Indian industry has been hyperactive on the acquisition trail as well acquiring an estimated over 100 companies between them in the last 10 years. Tata Motors' $2.3-billion acquisition of British marquee brands Jaguar Land Rover (JLR) in 2008 is an obvious headline grabber.
The component industry has also matched the OEMs (original equipment suppliers). Today, a homegrown Motherson Sumi with nearly a dozen acquisitions to its credit and offices world-over is a global player in its own right. In 2005, 71 per cent of its revenues came from India. Ten years later, that has shrunk to just 16 per cent while 58 per cent of its revenues comes from Europe.
Dependent on foreign manufacturers for affordable transportation three decades ago, there is a bit of Indian craftsmanship or ingenuity to be found in an automobile today anywhere around the world.