London-based India Inc. produces, exclusively commissions and publishes incisive content that helps our readers do their jobs better.
India Global Business
India Global Business is the flagship publication of London based media and publishing house, India Inc. The publication offers in-depth analysis, news and expert opinions on business, trade, policy initiatives and foreign direct investment in and out of India.
The Audience:
Indian CEOs & senior executives seeking a global footprint

Indian policy makers with an outward remit

Foreign policy makers & inbound agencies seeking Indian investment

Global CEOs & senior executives

Senior leaders in advisory, banks & other financial firms

Global Indians and other influencers such as columnists, think tanks etc
Join the fast growing group of 35,000 + top leaders in India and abroad who subscribe to the IGB.
The India Global Business is going behind log in but will remain free to view. So don't miss out on insights into policy & opportunities and register now.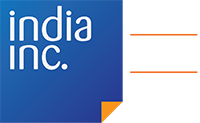 Sign-up to receive
FREE newsletters and regular
updates from India Inc.