Does Ayurveda have an answer to Covid-19 woes?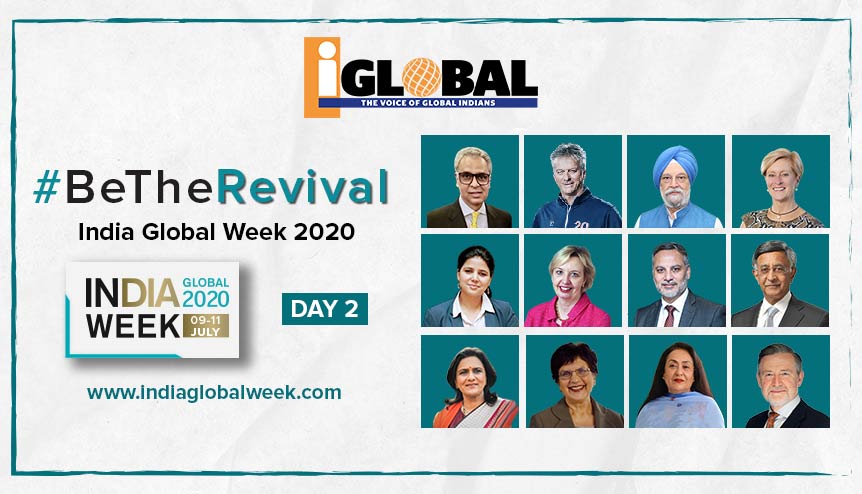 India Global Week 2020 kick-started with an address by Indian Prime Minister Narendra Modi and Day 1 on July 9 went on to cover topics as diverse as start-ups and foreign investment to social impact and spirituality.
One of the highlight sessions was with the Art of Living Founder, Sri Sri Ravi Shankar, who spoke at length of the power of meditation to tackle the evils of technology and also the importance of having trust in one's own self. The world-known spiritual leader also expressed his hope that Ayurveda, the ancient Indian system of medicine, may well throw up a solution to the world's current Covid-19 crisis.
"This is the time to look out of the box and find a way of fighting coronavirus; many Ayurvedic experts are working on whether Ayurveda has a cure for corona," he said during a lively In Conversation session with Indian journalist and author Barkha Dutt.
Day 2 of the three-day virtual conference themed #BeTheRevival: India and a Better New World, promises to be just as dynamic, with participants tuning in worldwide from 52 countries.
In praise of the India Inc. Group, the Indian PM said: "I appreciate India Inc. Group organising this important event, which is part of the excellent work that India Inc. has done over the past years. Your events have helped bring the opportunities in India to a global audience.
"You have helped make the links between India and the UK stronger. I'm happy that this year's event has expanded its reach to other partners also. Congratulations again."
And, it will be the UK-India relationship in focus on July 10 as senior Cabinet ministers – Foreign Secretary Dominic Raab, Home Secretary Priti Patel, Health Secretary Matt Hancock and International Trade Secretary Liz Truss all address sessions during the course of the event.
Manoj Ladwa, CEO & Founder, India Inc. said: "The Indian PM, in his words, has set the tone for the discussions for the next three days. To take a cue from his words, global revival will have India playing a leading role.
"This event is as much about taking India to the world as it is about bringing the world to India – we have much to learn from each other." 
*Register/Login here to join in and #BeTheRevival