Diversifying to thrive: Unlocking the full potential of FinTech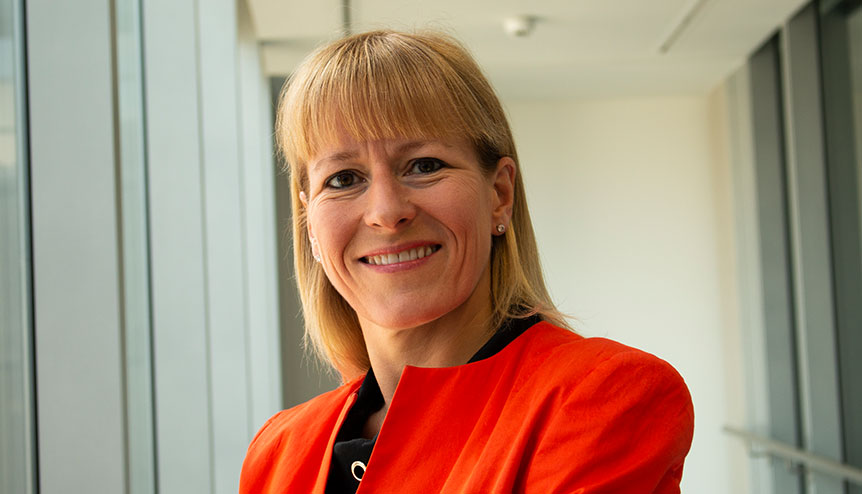 Organisations need to move quickly and set high standards for diversity to enable Indian FinTech to grow, notes an industry expert.
The global FinTech ecosystem is going from strength to strength.
According to statistics from the KPMG 'Pulse of FinTech' report, investment crossed $100 billion globally in 2018. From London to New York, Mumbai to Singapore and Australia, new companies are emerging every day to provide innovative, disruptive tech solutions in the finance sector.
During this period of global political uncertainty, businesses are taking up the mantle of leadership – and rightfully so. FinTech, in particular, is proving to be a stand-out example of international cooperation and collaboration, as organisations work together to revolutionise the delivery of financial services.
However, rapid growth has brought its fair share of challenges. Ask any FinTech company about its number one issue, and you are bound to get a very similar answer – talent. The supply of talent is struggling to keep up with the demand that the growth of the industry has created. Skilled workers are in high demand, and the pipeline is at risk of drying up if the necessary steps aren't taken.
This deficit of talent is jeopardising the future growth in the sector, potentially limiting companies' ability to scale and exploit new opportunities.
To tackle this problem effectively, we need to widen the talent pool for FinTech.
Only through recruitment from a diverse workforce, targeting underrepresented groups like gender and social backgrounds, will we see sustainable growth in the sector. Businesses must act on this now and widen their perception of who can be brought into the sector. This will greatly support the talent pipeline, and in turn, inspire the next generation of FinTech leaders.
At Innovate Finance, we recently launched our FinTech for Schools initiative, to foster digital skills development amongst students and build a more diverse future pipeline of talent. It's part of our commitment to the global FinTech community, and the UK ecosystem in particular, to identify issues ahead of time and lead on the development of practical solutions.
This new vision for talent is particularly important for emerging markets in the FinTech ecosystem. India is at the centre of FinTech enterprise in the Asia-Pacific region, with nearly 2,000 companies founded there in the last five years.
Consumer adoption of FinTech solutions is similarly buoyant. India ranked second globally for FinTech adoption in 2018 – behind only China. A recent PwC report assessed significant potential in India for future growth, pointing to a potent mix of a vibrant tech ecosystem and a huge market base with a low penetration of financial services.
For Indian FinTech to grow and remain an attractive global centre for innovation, organisations need to move quickly and set high standards for diversity from the word go. Instilling this mindset as the ecosystem is setting its pillars for success will underpin long-term growth, and the Indian FinTech sector can get ahead of the potential talent issues that may arise in the future.
And it's not only morally imperative. A growing body of research also underlines the business case for diversity, and why diverse workforces provide the inspiring leadership and innovative vision behind the most successful businesses.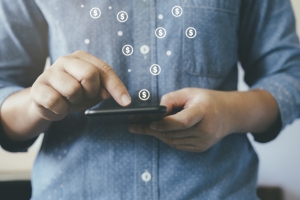 Research from McKinsey in 2018 found that companies in the top quartile for gender diversity on their executive teams were 21 per cent more like to experience above-average profitability. It is no longer enough for diversity strategy to only touch on awareness – diversity is intimately connected to the company bottom line.
Diverse organisations are also more attractive places to workplaces filled with a vibrant range of perspectives and skillsets that connect with customers in a variety of ways.
FinTech and diversity are in many ways closely connected as twin forces for good in our society. The Indian market has powerful opportunities here over the next few decades, utilising FinTech to improve access to financial services for poorer and rural populations who have been marginalised by traditional financial institutions in the past.
At their core, all tech companies are future-gazing organisations with innovative ideas that are making a difference in the world. A diverse workforce is the ultimate embodiment of this far-reaching vision, aligning employees more closely with business purpose – the days of tech as just for men should be relegated to history.
Women are already shaping the future of the FinTech ecosystem. Now more than ever, they need more opportunities to move the dialogue forward, and for companies to adopt a modern mindset to hiring a greater proportion of female employees.
At Innovate Finance, we have launched a Women in FinTech initiative which aims to drive this change across the sector, celebrating women's achievements and providing important support through workshops and events to enable women to grow.
FinTech was born out of the financial crisis and the missteps of traditional financial institutions. The sector must now commit to not repeating the old mistakes across the board – including hiring practices and diversity of talent.
We should work to consolidate the sector's place as a centre for innovation and move forward to make it a sustainable, inclusive, force for good that it has the potential to be.
Charlotte Crosswell is the CEO of Innovate Finance.