Disrupting business through disruptive technologies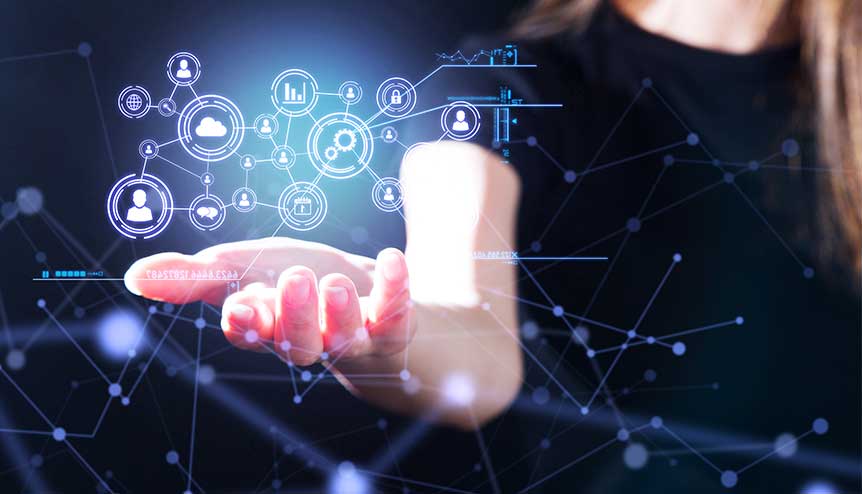 Technology is providing opportunities for innovators to identify unique market segments and transform ways of doing business.
Highlights:
The recent flood of technological innovation has the potential to be more disruptive in a shorter period than ever before.
Some Indian businesses that made a tremendous impact on the economy are Capital Float, Paytm, Ola, Myra Medicines and FarEye.
In the near future, technologies like 5G, AI, autonomy, hybridity and blockchain will change not only the way business is conducted but also day-to-day life.
The Fourth Industrial Revolution is driven by a combination of disruptive and emerging technologies that began with widespread access to the internet, mobile communications, and exponential increases in the processing power of computers. The recent wave of technological innovation has the potential to be more disruptive in a shorter period of time than past technologies. Disruptive technologies have a transformative impact on societies and economies, as well as in the ways that technological innovation evolves and spreads through emerging markets, which tend to adopt and adapt to technologies developed elsewhere.
Moving away from the boundaries of Silicon Valley, new start-up companies are mushrooming in traditionally developing regions. One of the extremely vibrant tech scenes is India, where several notable start-ups have been attracting investment and the interests of investors. These tech businesses are advancing developments in the areas of fintech, healthtech, transportation and retail by means disruptive technologies, especially artificial intelligence and big data. Let us have a look at some of these disruptive businesses that are making an impact on the Indian economy.
Capital Float: Any small or medium scaled organisation can be easily affected by the lack of available funding. The other financial aspects such as long waits for loan payments can also affect the business and its functioning. To help such small and medium-sized businesses come out of the situation, Capital Float was started in 2013. It is an online financing platform which offers short term loans to the Indian SMEs. The customers of the company receive the required funds within a very short span of seven days. This is considered to be a significant improvement on the incumbent lending systems. Capital Float expanded rapidly during 2016, and it received an overall investment of more than $43 million. The access to flexible funding is a primary enabler for the business growth, and hence India's blossoming tech scene as well. Some of the industry giants with whom Capital Float has joined hands with are eBay, Uber, Amazon, and the Chinese telco Alibaba.
Myra Medicines: Another disruptive entrepreneur is from the Healthtech industry. The company, Myra Medicines, is an online pharmacy which delivers prescriptions to the patient's homes within the span of an hour. The company was created in 2015 in response to the inaccessibility to medical supplies by the locals. By making use of technology such as data science and machine learning algorithms, the company predicts the levels of demand and creates patterns of user behaviour. They even track their orders on a real-time basis to make sure that the medicines are successfully delivered to customers on time. The company's app now processes almost 1,000 transactions daily and serves about 10,000 customers in Bengaluru alone. One of the popular investors for the company is twitter's Pankaj Gupta.
Ola: The company Ola Cabs was created in the year 2010 in the city of Bengaluru. It is currently one of India's most influential unicorn companies. One of the forerunners of the car-hailing industry, Ola uses the technology of data analysis combined with machine learning techniques to maintain details regarding traffic, improve customer experience, understand the driver behaviour and increase the vehicle efficiency. The use of AI also aids the firm to match up with the demand, in-car entertainment choices of passengers and much more. Ola collects the data about the drivers and the customers and then utilises the same to improve its services.
Paytm: Another disruptive entrepreneur that changed the way people paid money is Paytm. Launched in 2013, it is an electronic payment company based in Delhi. The digital wallet allows its customers to make payments for taxi fares, broadband, plane tickets, fuel and utility bills and a variety of other transactions using their mobiles. By using machine learning, the platform recognises the serious buyers and tailors different promotions and recommendations for them. In May 2019, Paytm secured $1.4 billion as funding from Japanese telco giant Softback. This is the largest investment by the company in any Indian business to date. With such kind of financial assistance, it is no wonder that Paytm Wallet is India's largest mobile payment wallet, having more than 75 million Android app downloads to date and counting.
FarEye: Created in the year 2014, FarEye is a SaaS platform which aids business houses to keep track of their logistics. This may not sound very glamorous, but the aspects of warehouse management, production metrics, and transportation optimisation are considered to be vital for the success of any retail business. The company makes use of data analytics to suggest an efficient transportation method to its users for deliveries, as well as the best locations for physical stores or warehouses. The company is based at Delhi, but it now plans to expand its functioning to other locations like Mumbai, Bengaluru and Singapore. They even plan to improve their connectivity by making use of technology such as Internet of Things and using drones for automated deliveries. The company currently has more than 75 global clients, including giants such as Sephora, Hitachi, and Walmart India.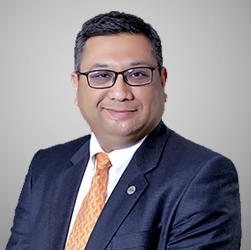 Dr Param Shah is Director – UK at the Federation of Indian Chambers of Commerce & Industry (FICCI).