'Dil Bechara' reflects A.R. Rahman's musical message of positivity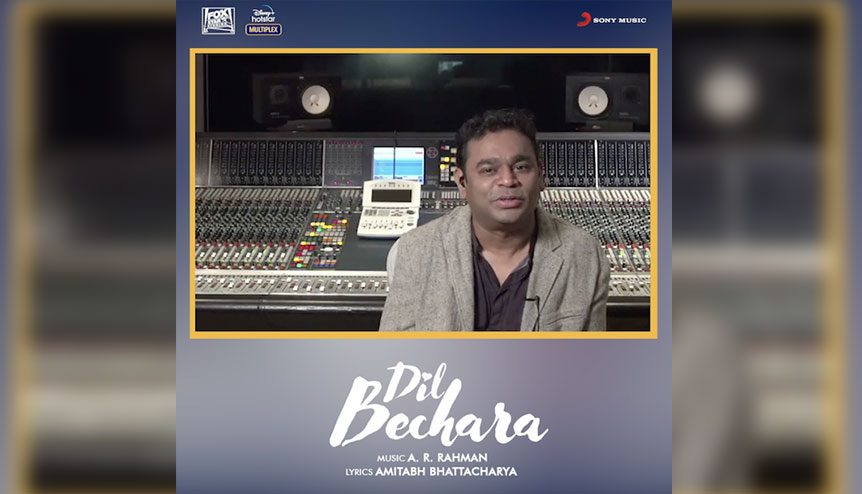 'Dil Bechara', which got a worldwide release this month, marks the late actor Sushant Singh Rajput's last Bollywood film after his tragic death.
The haunting melodies from the film are by Oscar-winning Indian music legend A.R. Rahman, who recently conducted a virtual launch for the music from his Chennai studio in southern India. Hosted by British Indian DJ and broadcaster Tommy Sandhu along with Sony Music India's Managing Director Rajat Kakar, the event offered a chance for 'iGlobal' to ask Rahman about his experience of composing for a film being inevitably viewed as a musical tribute to Rajput.
Pressure to deliver
The novel 'The Fault in Our Stars' by John Green got its first screen outing with Hollywood in 2012, as a successful screen adaptation starring Shailene Woodley and Ansel Elgort. Rahman was commissioned to compose the music for the Bollywood avatar last year.
The musician said that having well-known Bollywood director Mukesh Chhabra's unequivocal trust in him to do justice to the sensitive topic helped him deliver the emotional score. The film is based on two young characters who have terminal cancer prognoses and he wanted his music to reflect both the romance and melancholy of that scenario.
Rahman said: "There was enough pressure with the film being a huge success in the West already, but having a good relationship with the director definitely helped. It's pressure, but it's good pressure.
"Whenever you take something which is very successful and yet so very delicate with so much heart in it, it actually triggers the whole experience of creativity and pushes you to write a score like that."
Luxury of lockdown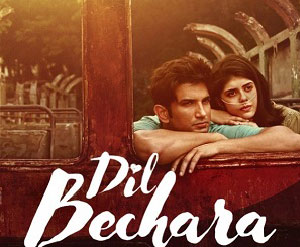 Although the music for 'Dil Bechara' was composed last year, delays to the film's release due to lockdown meant that Rahman was able to rework the score.
The film got its free-to-stream release on the Disney Hotstar platform last week. It stars Rajput as Immanuel Rajkumar Junior and Sanjana Sanghi as Kizie Basu, and has been widely talked about among fans of Indian cinema following Singh's tragic death at his home in Mumbai last month.
The ultimate test
Since its release earlier in July, the film's chart-topping album has ramped up over 200 million views on YouTube. 'Taare Ginn' is the album's best performing song after the film's title track. It explores the beginning of young love and the new feelings that come with it.
Rahman reflected on how much time it took to get the song right before he was happy with it.
"Only when a song sounds good in the car am I satisfied. It is the ultimate test. Everything has to stand the test."
Tribute to loved ones
Rahman reflected on those he has lost to cancer and what makes the film an important watch for everybody.
"My father died of cancer. My mother-in-law died of cancer. In everybody's family, there has been someone affected by cancer, but when you see this, the characters teach you how to rise above that fear. They teach you how to stay positive and how to make something of yourself."
by Vidhu Sharma