The Diaspora Effect can be felt in every walk of UK life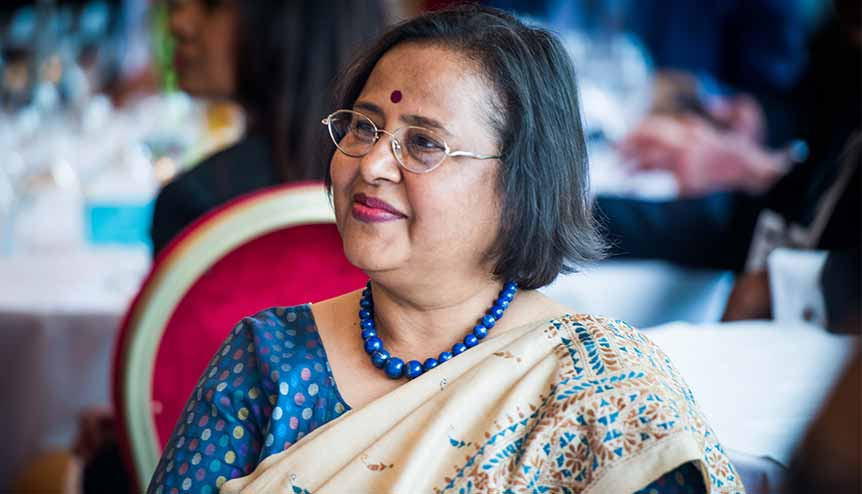 When Ruchi Ghanashyam arrived in London as the High Commissioner of India to the UK in November 2018, Britain was in the grips of Brexit paralysis. And, as she retires from her post after a power-packed 17 months in May 2020, the world is in the eye of the Covid-19 storm.
"My tenure in the UK has been so eventful that maybe that in itself could make up a large chunk of any memoir I might consider once I have a chance to settle into retired life," says the dynamic diplomat, who continues to field calls and queries as India's mega repatriation Vande Bharat Mission is underway.
Switching off
"It has been a particularly hectic time and though I have retired, there is work still to be done. My diplomatic career has been my life for 38 years, the longest association after my parents and family, so it is only natural that I can't simply just switch off," she said.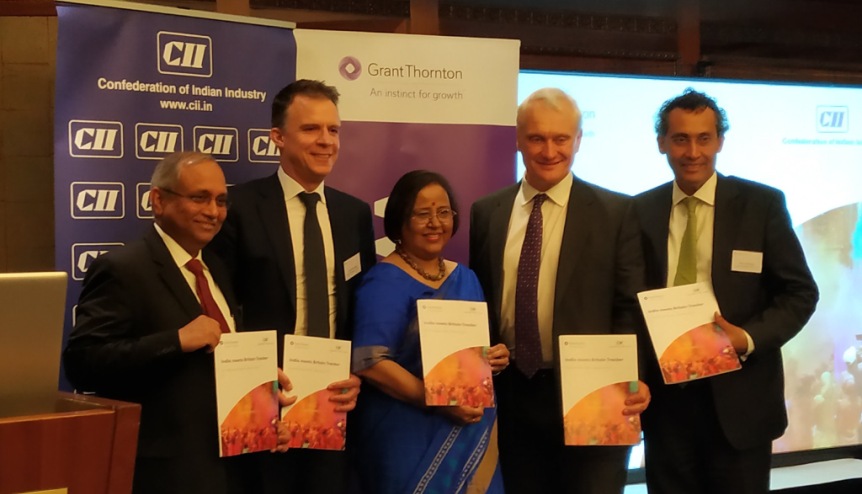 Far from switching off, her diary remains fairly packed even before she has had a chance to pack her bags. One of her final tasks was to virtually launch the Confederation of Indian Industry (CII) and Grant Thornton 'India Meets Britain Tracker 2020' of the fastest growing Indian companies in the UK. It came close on the heels of the first-ever report by Grant Thornton and the Federation of Indian Chambers of Commerce and Industry (FICCI) on the impact of the 1.5-million strong Indian diaspora in the UK.
"Even at a cursory glance, it was obvious that Indians make a significant impact in almost every walk of life, from politics and business to research and medicine, and this report just added an important dimension to that," said Ghanashyam in reference to the 'India in the UK: The Diaspora Effect' report, which analysed data related to 654 Indian diaspora-owned companies in the UK with a turnover of at least £100,000. It found that they collectively invest around £2 billion through capital expenditure, have a combined revenue of £36.84 billion and employ over 174,000 people and contribute over £1 billion in Corporation Tax to the UK economy.
Diverse voices
"My effort was always to reach out to diverse segments of the diaspora, described as the living bridge by Prime Minister Modi. One of the unfinished projects, which will come through in the near future, is an exhibition on the contributions of Indian-origin medical professionals to the UK," she said.
The envoy, who isn't quite sure when she would get back to India amid the coronavirus lockdown, will leave behind not only a further energised UK-India relationship through closer cooperation during the pandemic but also an enduring legacy of the saree as a power outfit.
"If I am referred to as a great sari aficionado diplomat who shone a light on the work of our very talented artisans, then that gives me great satisfaction," says Ghanashyam, who became synonymous with vibrant sarees and promoting the traditional Indian garment through the first-ever India Day at London Fashion Week in early 2020.
Farewell
As Charanjeet Singh steps in as Acting High Commissioner, the next Indian High Commissioner to the UK is yet to be formally confirmed but is expected to be Gaitri Kumar – currently India's envoy to Belgium, Luxembourg and the European Union (EU). Meanwhile, Ghanashyam hopes to be able to travel to the UK sometime in the future to be able to say her goodbyes beyond the virtual setting imposed by the coronavirus lockdown.
"If there is just one regret, it is that I will not have a chance to bid goodbye to all the friends. But I am so much more fortunate than so many others in this unprecedented time of crisis. I will leave with the hope that I come back at later date and meet all the friends here once again," she concludes.
by Aditi Khanna