Defining a Design Age of Economy with tech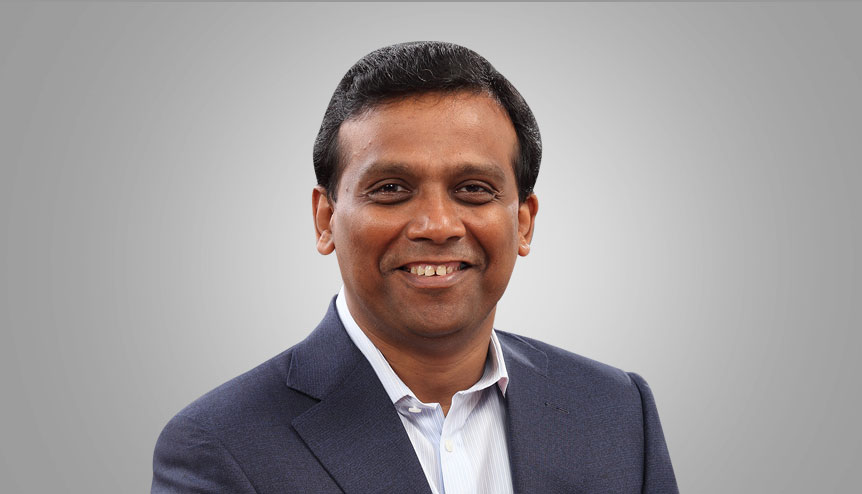 In the light of Infosys having inaugurated its Experience Design & Innovation Studio in Shoreditch, London, a company head gives their reasons for investing in the UK and explains how their design-led approach has helped them stay ahead of their competitors.
Succeeding in the digital age requires keeping a laser focus on two questions: What do customers want? And how do our products and services fulfil those desires?
Take the example of Headbox, a company started by London entrepreneur Andrew Needham in 2015 after he noticed that his staff had difficulty booking venues for blue-chip clients who wanted offbeat places for corporate events, team building gatherings and off-site meetings.
The process was long and cumbersome because his staff had to go through third-party venue-listing sites that required endless follow-up phone calls and paperwork to reserve and pay for the space. Why not take out the middleman with an online platform that enables event planners to book spaces directly from venue owners?
And that's exactly what Andrew did. With the help of Brilliant Basics, our UK-based design arm, Andrew created the prototype for Headbox.com in just six months. It not only had a user-friendly, attractive interface, but the backend technology to support transactions that now involve more than 5,000 event spaces in London and five other cities across the UK. Headbox's clients now include companies like HSBC, the Boston Consulting Group, EY and Uber. And it's still got plenty of room to grow.
Our partnership with Brilliant Basics reflects a digital age reality that we at Infosys and our clients embrace: to remain relevant, we must do what Headbox is doing. We must be observant, creative and nimble enough to develop the next generation of products and services that customers want. These offerings must be both technologically sound and user-friendly. And we must be able to create them at start-up speed with systems that are built to scale.
Most of our clients are large global companies undergoing digital transformations. Design is an essential part of this process. We not only live in the information age but also in the age of the "design economy," according to the UK's Design Council. There are now 1.7 million people working in the UK's design community—a 29 per cent growth rate, year-on-year, since 2010. And design-led companies grow faster than non-design-led companies, generating 10 per cent more revenue than their rivals, according to a 2018 report by McKinsey & Company.
The demand for better design is so pervasive that every aspect of a company's value chain will be reconfigured to meet customer needs. It's not just about making products, services, and processes faster and more efficient, but making them visually pleasing and easy to use, which essentially boils down to design.
The reason start-ups like Headbox even exist is because of this gap in user experience. They give customers a more enjoyable experience than what's available in the market. By providing more options and distinctly better features than customers have currently, it's no wonder that word spreads like wildfire and new users scramble to sign on.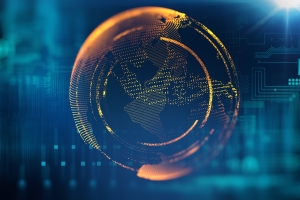 That's why Infosys is building a global network of digital design studios designed to foster creativity, innovation and collaboration that helps our clients—some of the largest, most successful brands across industries including financial services, manufacturing and retail—maintain their edge in the digital age. And it's no mistake that we are starting our European journey in the UK.
London is rated among the top three technology start-up ecosystems in the world, according to a 2018 Tech Nation report. It's home to numerous colleges and universities where students study not only engineering and computer sciences but also design and liberal arts, poised to become the next generation of creative and digital talent with the right training and work environment.
This budding talent is a major reason we are investing in the UK. Given the shortage of digital skills globally, we are committed to building the talent we need in the local markets of the clients we serve. Our new academic and research partnership with Kings College London demonstrates our dedication to this approach. The students and recent graduates we train will not only acquire the skills to create cutting-edge digital products, but they'll get to work in an industry they perhaps did not know existed—one that sits at the intersection of technology and design.
Our new Experience Design & Innovation Studio, a 20,000 square-foot workspace on two floors of The Bower Tower in Shoreditch, is further evidence of our efforts to help large companies keep pace with the times. Shoreditch itself is an example of revival. In the past 10 years, London's historically gritty East End has evolved into a bustling confluence of start-ups and innovators that's now affectionately known as the city's Silicon Roundabout.
As Graham Stuart MP, the minister for investment, told the 200 people who attended our launch event for the new studio on 10 June: "The opening of Infosys' new site is another vote of confidence in the UK's flourishing tech sector and London's ability to attract the best international tech firms."
At that launch event, one of our clients, Aon CIO Paul Brotzel, noted that the global risk, retirement and health consulting firm's target customers are now millennials who spend 70 per cent of their time on their phones. They don't want to scroll through 50 pages of documents to set up an insurance policy. And if the website isn't slick and intuitive, they're gone.
How do we help large companies like Aon respond to these demands for better user experience? How do we help them remain relevant in these digitally-enabled times?
The new studio is part of the answer—a space equipped with the best technology and designed with cutting-edge features that embody the future of work. And what does the future of work look like? If the London studio is any indication, it has ideation rooms for workshopping, scrum areas for informal brainstorming, focus rooms for concentration and contemplation, usability labs for testing ideas on actual customers, and a kitchen with a Chai Station where employees—both onsite and remote—gather every Wednesday afternoon to share a cup of tea.
It's a place that blurs the lines between work and home, complete with a fitness room, yoga studio, and resting area as well as a client dining room and library with secret doors and a robotic drinks mixer designed by student interns. It's a place where you can start a conference call or access WiFi with one touch of a button instead of scrambling for access codes and passwords. It's a place devoid of digital friction and filled with both open and private spaces, one with the flexibility to meet the physical, emotional and digital needs of employees and enable them to do their best work.
But it's not just a cosy, plant-filled, light-infused home for our current employees. It's also a space where our partners, clients, and the next generation of digital designers will work side-by-side to leverage AI, AR/VR, IoT and 5G to create better products and services for customers. It's one important step of many we are taking to give clients an immersive experience in technology and design, drawing on all that London has to offer as one of the greatest business, financial and technology centres in the world.
Staying relevant in the digital age isn't easy, which is why we leverage all resources, from location, design and technology to talent, business partnerships and community colleges. It's a strategy we are replicating around the world, rooted in the thriving, familiar surroundings of the UK. As Britain takes its place at the forefront of innovation, we strive to serve our clients in their journeys, maintain our capabilities for the future, and be a model corporate citizen for London and the world overall.
Ravi Kumar is the President of Infosys.