Defending against the Dragon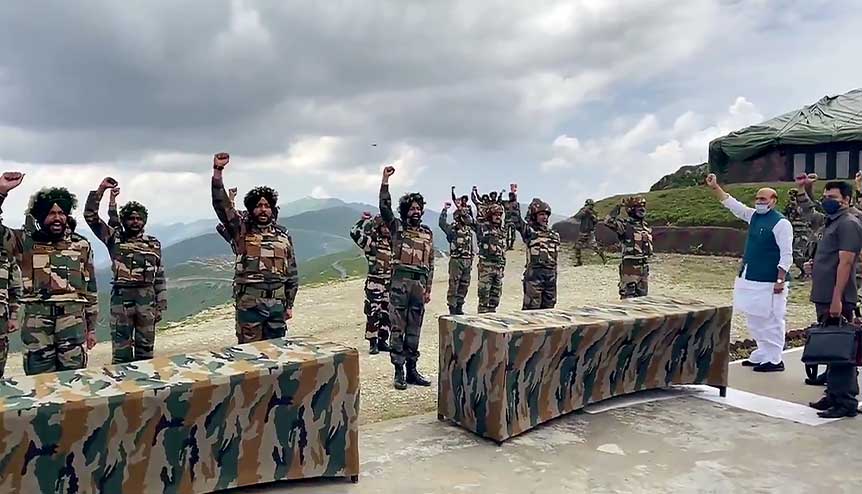 The recent border skirmish with China and the ongoing threat of Chinese aggression have both driven home the need for India to diversify its defence portfolio.
In May 2020, Finance Minister Nirmala Sitharaman announced a slew of reforms to re-energise the Indian economy. Amongst these were reforms for the defence sector. In a bid to give great impetus to the Make in India campaign, the Indian government in May 2020 increased the FDI limit in defence units to 74 per cent from 49 per cent. The seeds of change were sown and while the reforms were hailed as timely and crucial, no one knew exactly how timely and crucial these would turn out to be.
Fast forward to June 2020 and the shape of Asia's geo-politics has changed overnight. What started as a border scuffle between China and India escalated fast into a bloody brawl at Galwan, claiming the lives of 20 Indian soldiers and an unspecified number of Chinese troops. The repercussions of which would be felt beyond Asia.
Have you read?
The Himalayas emerge as the new theatre for geopolitical supremacy
A new strategic drama unfolds in the Himalayan theatre
The start of new great game
A new game of power has begun in Asia. The dragon's fear and coercion is tearing into old friendships and allegiances, as countries are either forced, lured or threatened into its camp in a bid to hem India in. On the other side, nations are rallying behind the more pragmatic India, lending support and strengthening friendships. In order for India has to keep its neighbourhood bully in check, it will need help.
In early July, the Indian Defence Acquisition Council approved a collection of arms procurement projects worth $5.55 billion, including domestic efforts worth $.4.44 billion. Under the approval, India will upgrade 59 of its MiG-29 aircraft and buy 21 more from Russia for about $1 billion. In addition, India will also order 12 Russian-made Su-30MKI fighters from the local state-owned company Hindustan Aeronautics Limited for $1.53 billion.
Also read:
India draws up an exhaustive defence shopping list
Reforms to uncork 'Make in India' defence contracts worth billions
After Make in India, it's now Move to India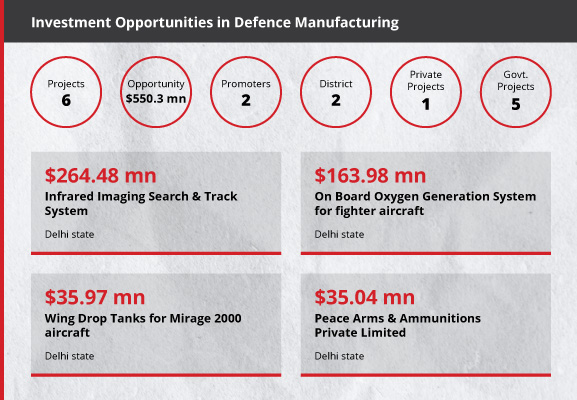 International cooperation
The US, France, Australia, Israel and Russia all rushed to offer assistance to India, lending gravitas to India's diplomatic outreach. The US had already declared India as a 'Major Defence Partner' back in 2016, which was the beginning towards cementing the bilateral partnership in defence. In addition the 2+2 dialogues held in 2018 and 2019 further bolstered defence ties. More recently, US Senators Mark Warner and John Cornyn, both co-chairs of the Senate India Caucus introduced legislations to strengthen India-US defence ties, with a special focus on accelerating joint research and development in the military field. Addressing the US India Security Council held a video conference Senator Mark Warner said he has sponsored an amendment to the NDAA act to make India a strategic defence partner of the US on a permanent basis.
India also expedited the delivery of Rafael jets from France, the first of which landed at the Indian airbase at Ambala.
The Touchdown of Rafale at Ambala. pic.twitter.com/e3OFQa1bZY

— Rajnath Singh (@rajnathsingh) July 29, 2020
Russia, however, remains India's top weapons supplier. In March this year, India signed a $5.4 bn deal for S-400 defence missile system and a $3 bn contract for a nuclear submarine $4 bn deal for four frigates. In addition, the two countries are also in the process of finalising a defence logistics sharing pact by the end of 2020. In the interim, Russia has assured India a steady supply of defence equipment amid the stand-off with China.
courtesy: Make in India
Making it local
India also has big plans to expand its Make in India programme in the defence sector. On July 28, the Defence Ministry of India shared an amended draft of Defence Acquisition Procedure (DAP) which included a suggestion on banning import of defence systems which can be made in India. The draft is currently with stakeholders for comments. India plans to spend $130 bn on military modernisation in the next 5 years, as part of its plan on achieving self- reliance in defence production. But the path to self-reliance is paved with many challenges. These were flagged up during the Making in India for the World: Can Defence Manufacturing stimulate Make in India? Panel at India Global Week 2020.
The panel consisted of Nitin Gokhale, Founder and Editor-in-Chief, BharatShakti.in, Louise Donaghey, Senior Vice President, India and South East Asia, Rolls-Royce, Ashok Atluri, Chairman and Managing Director, Zen Technologies and Air Marshal Deo Managing Director, JSR Dynamics.
Can defence manufacturing stimulate Make in India?
There was general consensus on the fact the Make in India was getting the much-needed push in defence manufacturing but as Ashok Atluri pointed out, "there's scope for far more." According to Atluri, the "focus should be on design and development along with Make in India. Also, faster procurement of product and faster payment especially when it comes to working with smaller companies will go a long way in boosting domestic defence manufacturing."
There was also a serious and at length discussion on supporting SMEs within the defence sector in India, particularly in encouraging an ecosystem that embraced failure.
"Our tolerance for failure when it comes to Indian manufacturers is very low." Air Marshall Deo pointed out, "This needs to be addressed, and innovators given the confidence to keep developing innovative products even if tests fail".
There was also a strong emphasis on designing products in collaboration with MNCs where the IP of the product would remain in India. Ashok Atluri stressed that, "the concept of self-reliance should not just be based on manufacturing but also on owning the IP of the product."
Air Marshall Deo added weight to this by adding, "We need to work proactively to make sure our money stays in India. Small companies can play a key role in developing innovative products with genuine IP."
But will international companies agree to that? The panel seemed divided until Louise Donaghue announced, "We are seeking to change the game and very close to an agreement between our two governments to co-create a new jet engine, the IP of which will be with India. This is the vision of Rolls Royce of the future."
The announcement and the development, when it happens, will map how far Indian manufacturing has come, and more important, how far it can go. "Defence manufacturing will play a major role in taking Indian economy to $5 trillion." Nitin Gokhale observed, "there is no reason why India cannot design, develop, and manufacture defence equipment and become a surplus nation."