Cutting edge tech the key to reshaping the hotel industry post-pandemic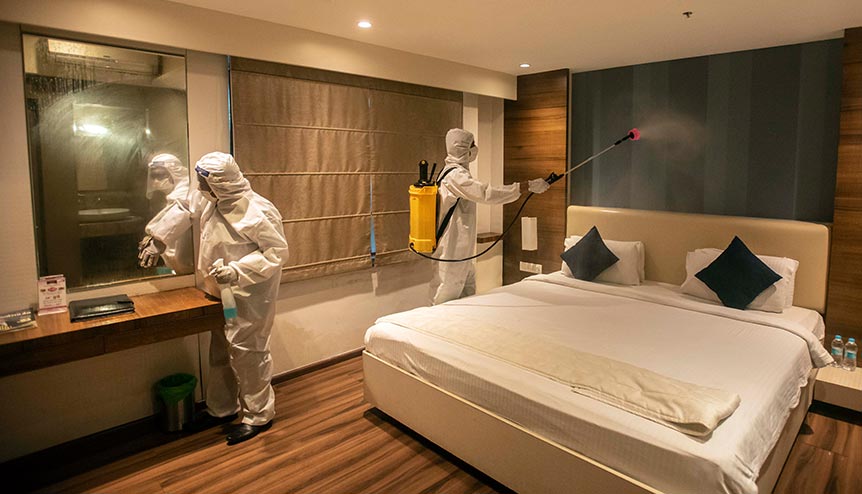 As economies unlock and hotels start operating in the 'new normal', the expectation for customer experience will be higher than ever.
In June 2020, the UN Secretary-General, Antonio Guterres said, "Tourism can be a platform for overcoming the pandemic. By bringing people together, tourism can promote solidarity and trust". In a global atmosphere dominated by health concerns, the hotel industry finds itself scrambling to inspire consumer confidence while also working hard to safeguard both guests and employees against Covid-19.
Have you read?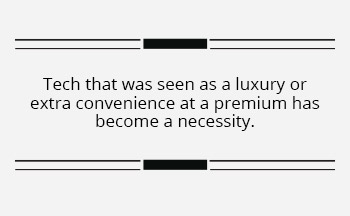 Covid fails to dampen spirits of UK start-ups
Funding for start-ups in the post-pandemic era
Sweden offers tremendous opportunities for start-ups
The key to the addressing these two challenges is a combination of cutting-edge technologies solutions. The pandemic has accelerated the use of new technologies and applications into hotel operations. Tech that was seen as a luxury or extra convenience at a premium has become a necessity.
A new trend in tourism
With a view to bolster consumer confidence and keep the economy rolling, globally, every industry has accepted new norms, and tactics for keeping people apart while continuing to conduct business. Touch-free or contactless solutions have become the order of the day.
Globally hotels and restaurants are adopting technologies like scannable QR codes, contactless check-in, mobile room keys, touchless payments, and in-app ordering and appointments-booking. Guests can through their own mobile device, access every aspect of the hospitality experience. Better the navigational ease the more joyful is the customer experience.
Hotels are now deploying customer-facing tech to grant remote access to front-desk, concierge, and customer service. Chatbots or live-chats coupled with on-property staff is useful in providing immediate assistance to the guests on demand and reducing the need for face-to-face interaction with the employees.
For managing the backend operations like housekeeping, staff duties and compliance of the new standards of cleanliness seamlessly, cloud-based Internet of Things (IoT) software will play a vital role. To stay competitive post pandemic hotels will have to quickly adopt to cutting-edge tech, besides employing mobile and self-service technologies to help personalise guest stays and provide cost-effective management of operations.
As economies unlock and hotels start operating in the 'new normal', the expectation for customer experience will be higher than ever. Hotels that adhere to high standards of hygiene, tech enabled contact less experience will in long run win back loyal consumers.
Here is a look into some start-ups in the travel and hotel technology space:
Beekeeper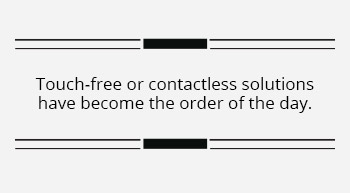 This exciting Startup has it all that is required by hotel managers to connect with their workforce and manage them. Beekeeper coordinates with other task management services as well. Its seamless integration with Expedia's Alice and Amadeus's service optimisation software is a definite plus. When hotel managers are spoilt for options for hotel management software, a Startup focusing on workers across all category in a hotel establishment is certainly the need of the hour.
Hotelogix
Established in 2008, this Noida, India based hospitality Startup is now a well-known tech solutions provider for small and mid-size hotels worldwide. Hotelogix's cloud-based hotel management system comes with next-gen capabilities to hotels automate and streamline daily operations, improve overall efficiency, and maximise revenue. With higher degree of automation, their cloud-based property management system simplifies hotel operations and reduces dependency on manpower.
Trilyo
Trilyo is an AI-based hospitality startup from Bengaluru, India. Chatbots are trending in hospitality and this travel Startup expects to make it big with its Artificial Intelligence backed products and services. Trilyo's ChatBot, an AI-driven Chatbot for hotels can connect brands with their customers on everyday messaging platforms.
***
Disclaimer: The views expressed herein constitute the sole prerogative of the author. They neither imply nor suggest the orientation, views, current thinking, or position of FICCI. FICCI is not responsible for the accuracy of any of the information supplied by the author.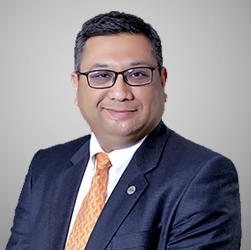 Dr Param Shah is Director – UK, Federation of Indian Chambers of Commerce & Industry (FICCI).