Costa Rica offers a new time zone for India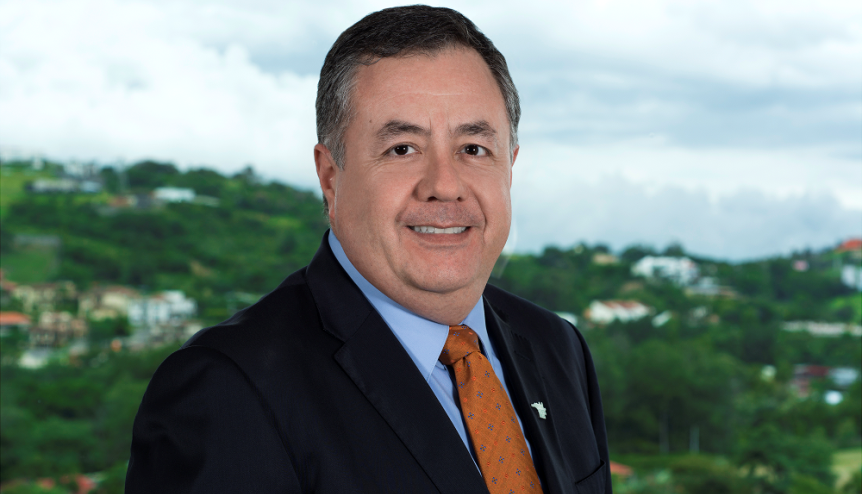 The Central American region highlights its cost-saving credentials and having the same time zone as the US market as a big plus for Indian companies.
Costa Rica is a small economy located in the middle of the Americas that initially specialised in exporting a few primary products (e.g. coffee, bananas, sugar, and beef) to its neighborhood. Costa Rica viewed foreign direct investment (FDI) attraction as a strategic option to sustain growth, enhance exports and create better jobs. The Costa Rican value proposition for FDI is based on a combination of strategic geographical location, a well-educated and relatively cost-competitive workforce, a well-known political stability, and an attractive tax incentives package.
The arrival of major IT company Intel in the late 1990s helped the country forge a worldwide reputation as a place for investment. The demonstration effect has worked. Krugman (1997) pointed out that as foreign firms face greater uncertainties than domestic firms in the host country, they may have strong incentives to follow previous investors because of the signal they send as to the reliability of the host country location. Since then, much has happened, and Costa Rica has developed a strong track record of FDI companies in medical devices manufacturing, BP, and IT services sectors. FDI inflows reached more than $3 billion in 2017; they represented more than 5 per cent of Costa Rica's GDP and have grown 10 per cent every year since 2003.
In the last three decades, more than 300 foreign companies (including top services providers such as IBM, HP, Accenture, Infosys, Citrix, McKinsey, and NTT Data, among others) have led to increased exports in knowledge-intensive services from less than $1 billion in 2000, to more than $5 billion in 2017. FDI has led to profound changes in the country's trade sophistication.
FDI has also acted as a demand-push factor for improving education and training and has fostered learning (at the level of workers, management and production), thus improving the business environment in the country. While the United States remains the most relevant investor in Costa Rica, the number of source markets for FDI rose from eight in 2003 to more than 18 in 2017, including emerging markets such as India.
The Indian companies that operate in Costa Rica, such  as Infosys, WNS, CSS, and LIT Infotech, among others, today have more than 1,000 employees. Those companies had many different motivations to open an operation in Costa Rica. One reason to start operations here is that most service providers follow their clients. For example, Infosys came to Costa Rica to serve P&G and has more than 100 employees. However, the larger reason is cost-saving and having the same time zone while serving the US market, the single largest market for most foreign services companies in Costa Rica.
Some academic evidence finds that differences in time zones have a negative and significant effect on the location of FDI. Time zones also have a negative effect on trade, but this effect is smaller than that on FDI. The impact of the time zone effect has increased over time, suggesting that it is not likely to vanish with the introduction of new information technologies (Stein and Daude, 2007).
In India's case, almost 6 per cent of FDI inflows come from the US. The US imports of services from India were an estimated $28.1 billion in 2017, 9.0 per cent ($2.3 billion) more than the 2016 level. Leading services imports from India to the US were computer, information, and research and development services. These exports from India to the US represented 25 per cent of total Indian IT and IT-enabled services exports in 2017.
Costa Rica's picture shows that 60 per cent of FDI inflows come from the US and the exports to that market are related to IT and IT-enabled services exports accounting 65 per cent of total Costa Rican knowledge-intensive services exports in the same year.
The Central-American country is the leader of new centre setup activity in Latin America, according to Everest Group (2018), a consultancy firm. New centre setups in Costa Rica are mainly for delivery of voice and non-voice BP (primarily F&A), and IT services. Growth is led by delivery of digital services by new setups, and by a new destination: multi-latin firms (this term refers to Latin American companies that have outgrown their home markets and become multinational). During the last three years, 172 new centres opened operations in Latin America and 41 of them have chosen Costa Rica to start their operations (24 per cent).
The captive and service provider centres in Costa Rica are fundamentally diverse. The great variety of tasks performed by the service centres are evidence of the country's potential for establishing services operations. Many companies in the sector have evolved into more complex tasks compared to the ones they performed when they first established. While financial gains from cost savings by "labor arbitrage" continue to be an important factor for the establishment of these companies in the country, "knowledge arbitrage" has also become a relevant target. The access to a high-quality workforce allows companies to establish operations seeking the improvement of their business models or core processes, meaning operations that require more judgment rather than just following standard procedures.
As a result, Costa Rica has increased the complexity level of the functions and thus the value-added services. As such, the country currently offers a "one-stop-shop", in the sense that companies can carry out end-to-end processes from very basic to more advanced.
Today, Costa Rica is focused on preparing an established services centre for the new digital era. Automation will displace many jobs over the next 10 to 15 years, but many others will be created and even more will change. Jobs of the future will use different skills and may have higher educational requirements. In this episode, foreign and local talents from Indian companies may help Costa Rica to enjoy first mover advantage in the Latin American region.
Sandro Zolezzi is the Head of Investment Intelligence at CINDE, the investment promotion agency of Costa Rica.