Cooking up a new fast-food strategy for India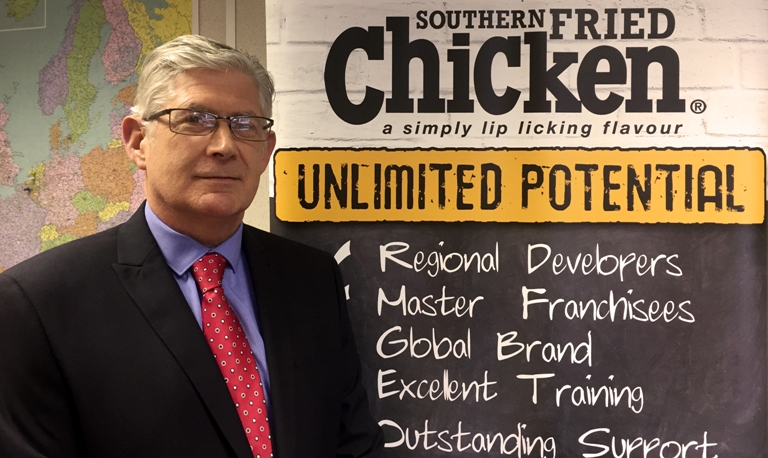 UK-based Southern Fried Chicken is looking at setting up 200 outlets in India over a 10-year period. The company's Franchise Development Manager, Andrew McNair, talks 'India Investment Journal' through his plans for a very important future marketplace for the fast-food company.
What makes Southern Fried Chicken bet on the Indian market?
Southern Fried Chicken have a development plan to franchise across the world and see the successful Indian economy as a very important future marketplace. The country has a growing middle class with an increasing disposable income and after allowing for the high preference for vegetable options, there is still a substantial demand for top quality Fried Chicken.
What are some of the company's India investment plans going forward?
The mode of market entry chosen by Southern Fried Chicken is through the development of 20 Areas across India; each one of these Areas will have Sub-franchise rights for 10 or more individual outlets. Our five-year projection is for more than 50 outlets, with a country potential in excess of 200 outlets over a 10-year period.
We have employed an experienced Franchise Development Manager based within India who together with Indian based franchise facilitators will be extensively marketing the brand. He will also be coordinating locally-sourced ingredients and packaging suppliers, together with the franchisee overview and support.
Initial training and set up for the outlets will be by fully trained personnel from the UK. We will be building upon our Indian based team once we have multiple outlets trading.
Please trace the brand's trajectory in the country so far.
Southern Fried Chicken have signed our first Area Franchisee for the states of Andhra Pradesh and Telangana, with the first restaurant expected to open in Hyderabad before the end of 2017. There are several other interested parties in the pipeline with openings expected in two Tier I cities in very early 2018.
What would be the brand's winning formula in India's competitive fast-food market?
There are a number of fried chicken brands across India as well as being one of the fastest growing sectors all over the world. However, today's quick service restaurants are judged not only on food, but also brand image, quality and service by their ever more discerning customers. With consistently high standards, this is where Southern Fried Chicken is scoring strongly within the industry today.
We really do offer one of the most comprehensive packages available in global franchising with ongoing design and essential support, flexible local supply options and of course training based on nearly 40 years' experience. The core equipment is purchased through us together with the seasonings and packaging to ensure uniformity across the brand worldwide. The other items are sourced through local supply and we work with our franchisees to achieve the highest quality and standards.
What makes India an attractive food retail market for the world? Are its FDI reforms striking the right note?
Southern Fried Chicken are entering India purely as a franchisor and do not currently have plans to directly open stores as an investor or through a joint venture.
Recently the Emerging Market Private Equity Association (EMPEA) market attractiveness survey found India has become the most attractive emerging market for global partners (GP) investment over the coming 12 months. This will continue to build upon the increasing per capita income and accordingly the disposable income. This new disposable income will allow the population to follow the world pattern of spending more money on entertainment and this will directly help the food and beverage industry.
This is what makes the Indian marketplace such an attractive proposition for a premium brand – Southern Fried Chicken.