Combating COVID-19 through caring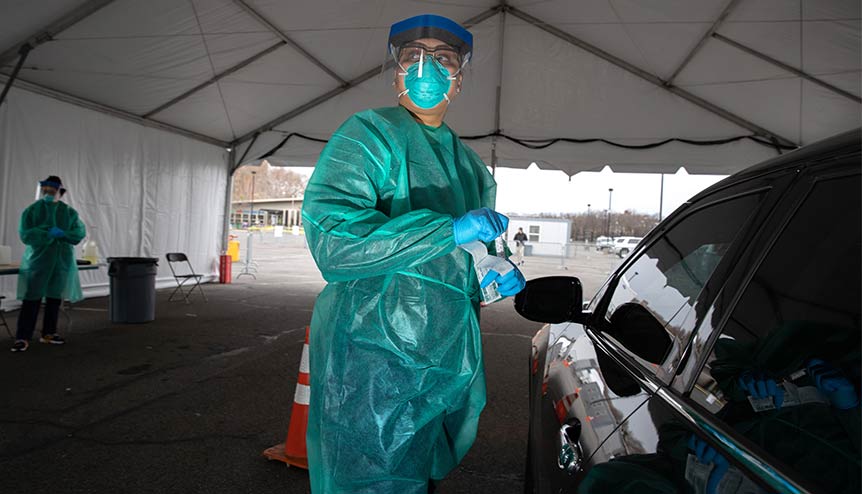 The top executive of Indian multinational pharmaceutical company, Lupin, shares the various initiatives the company has undertaken to support the frontline healthcare workers in the US during the pandemic.
Lupin firmly believes that in order to achieve sustained growth, all sections of the community should flourish and be supported by each other. This belief has been at the core of the company's operations and governs our policies on the environment, employees, and community.
Related stories: Development Impact Bonds: an innovative future for financing social impact
Bolstering the foundations of social impact
The Covid-19 pandemic has been a difficult time for every country and its people; however, it has also brought the world together. For a global pharmaceutical company like Lupin, it was not just the responsibility of making the best treatment available to people, but also the realisation of the challenges that the medical community is dealing with while serving the patients. This shaped Lupin's Giving Programme in the United States and India.
Building strength and agility
It is no secret that the US has been one of the most affected countries where frontline healthcare workers, among many others, are on duty for long hours. Apart from having protection via external shields like PPE, masks, and other equipment, it is equally important to build strength and agility from within. Having a nutritious meal to keep one going is, therefore, imperative. With several hospitals and care centres closing down cafeterias or minimising services for fear of infection spread, the importance of access to safe and healthy meals becomes even more paramount. Knowing the importance of a healthy meal when it comes to building endurance and resilience among people, Lupin collaborated with hospital foundations in enabling these ready meal services.
Lupin Somerset donated $20,000 each to the University Hospital Foundation, the designated lead agency for the northern region in addressing Covid-19 by the State of New Jersey and to Robert Wood Johnson University Hospital. These donations facilitated over 8,300 meals for frontline healthcare workers in these hospitals. Lupin Pharmaceuticals' Baltimore office also had its share of donations made towards food and support for dedicated individuals on the frontlines at the Johns Hopkins University Hospital and the University of Maryland Healthcare System.
Coordinated joint effort
We also felt the need of a coordinated joint effort to serve the areas of Baltimore, MD; Coral Springs, Florida; and Somerset, New Jersey. While at one end the intention was to provide support to our healthcare workers, in turn, we also ended up supporting small local business owners with whom we collaborated to prepare and deliver these meals. Our R&D facility located in Coral Springs, Florida donated over 1,000 meals to healthcare workers in the emergency and intensive care units of two different hospitals – Northwest Medical Centre in Margate and Memorial Hospital in Miramar, Florida.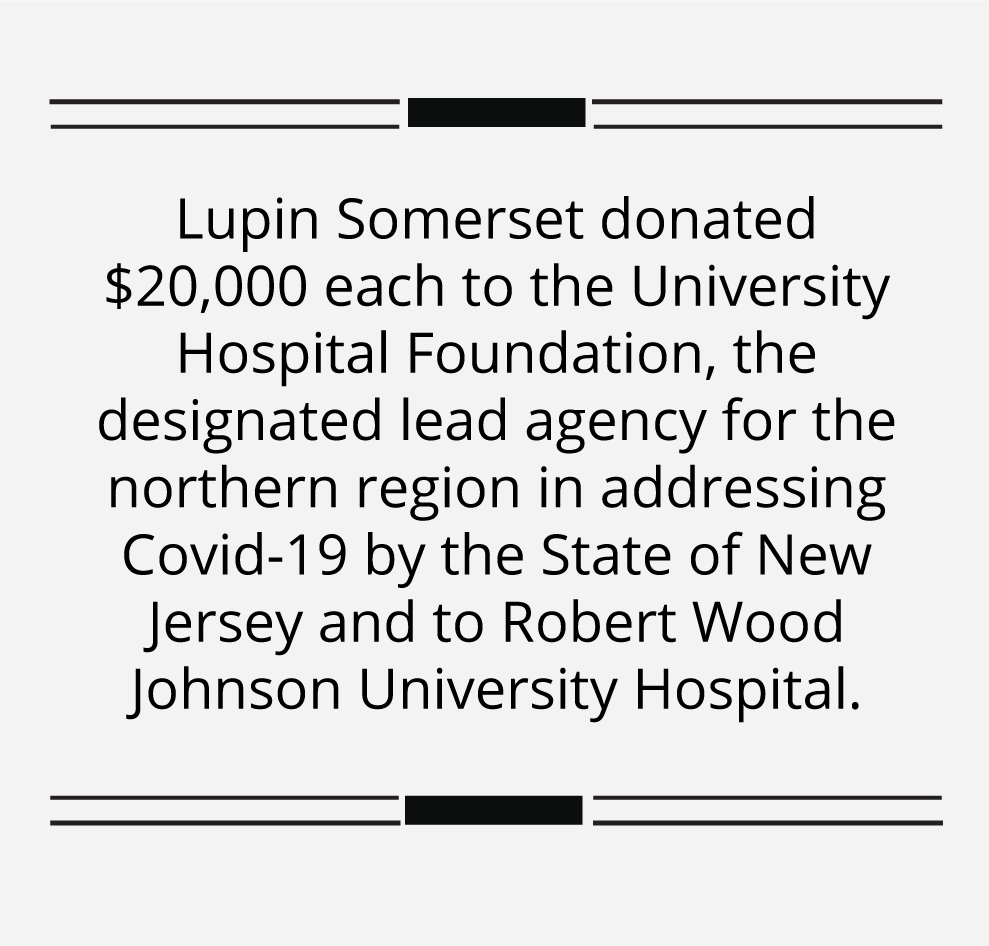 Lupin in the US have delivered 10,000 masks to healthcare facilities across the badly affected regions of New York, New Jersey, Baltimore, and Florida during the ongoing Covid-19 crisis. Leveraging their network to secure the much-needed PPE through an early stage biotech company, the Somerset, New Jersey team coordinated the receipt, repackaging, and expedited shipping of the PPE to various healthcare institutions. Some of the other institutes that we supported included Joe DiMaggio Children's Hospital in South East Florida and Rush Hospital in Chicago.
We realise that these are critical times for caregivers and patients everywhere. It is now more than ever that the health systems and the frontline workers need to be supported through every possible means. We hope to continue our support as much as possible with more giving planned in coming months.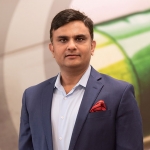 Alok Sonig is the CEO, US Generics and Head – Global R&D and Biosimilars of Lupin Ltd.