City of London eyes closer post-Brexit relations with India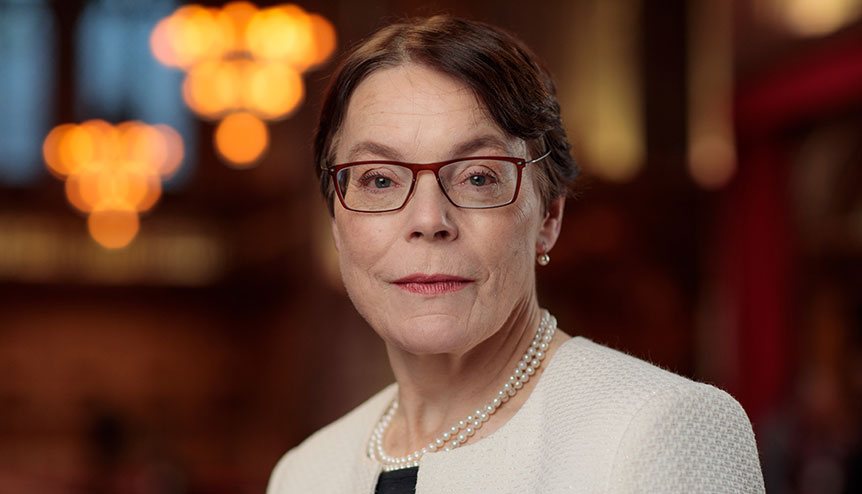 The future trading relationship negotiations with the UK will be intricate and complex, says the Policy Chair of the City of London Corporation.
Highlights:
Global markets need global standards, making mutual access between the UK and EU financial services sectors crucial.
Brexit will also determine the UK's future trading relationships with its biggest partners such as India.
The UK-India Joint Trade Review, an only one of its kind the UK has with any other country, will lay the framework for the future trade partnership.
As the political leader of the City of London Corporation, the body that represents the UK's historic Square Mile and helps support the country's financial and related professional services sector, my visit to India comes at an interesting time for both our countries.
In India, all eyes are on the Union Budget early February and what potential measures will be announced to drive growth in a slowing economy. Meanwhile, here in the UK, discussions are (Harry and Meghan aside) all about Brexit. And with the UK set to leave the EU on 31 January, the question on everyone's lips is what happens next.
Let me be clear: this is just the beginning of the Brexit process, not the end – the future trading relationship negotiations will be intricate and complex. There are some things that we know are crucial, however. Global markets need global standards, and it is imperative that mutual access between the highly interconnected UK and EU financial services sectors continues going forward. We also need to remain open to international businesses and markets, while adhering to appropriate accountability, transparency and consumer protection standards. Of course, the City is nothing without its people, and the international skills and talent that make us so great will be just as welcome in the future as now. Yet these things will take time to get right – after all, regulatory changes rightly cannot happen overnight.
But what readers will want to know about is the UK's future trading relationships with our biggest partners around the world, including India. This is exactly the question I'm going to explore in Delhi and Mumbai.
Work is already underway in this area through the ongoing UK-India Joint Trade Review, the only one of its kind the UK has with any other country which will lay the framework for the future trade partnership. But this isn't the only partnership between our two nations. There's also the Joint Economic and Trade Committee (JETCO) looking at strategic economic ties, and the Economic and Financial Dialogue (EFD), focussing on trade and investment relations. Add to this mix the commitment by Prime Minister Boris Johnson to making India one of his first destinations for an overseas visit following his election, and the future looks rather rosy for us both. These are all huge signals to institutions on both sides that there is the drive to utilise the living bridge, to push forward ties together – I'm optimistic that we can leverage commitment at the highest level to lower those hurdles that are slowing down collaboration.
Based on the willingness of both our countries, I'm sure there will be a post-Brexit trade deal between India and the UK at some point, but do remember these things take time. First, we need to get an agreement on the future of the highly complex UK-EU trading relationship. The Prime Minister says he wants to get this done in 2020, but this is a very ambitious timetable.
Yes, a closer partnership with India is an attractive proposition, especially so if it covers financial services. But there are many things we can do in the meantime without an agreement to boost our $26 billion (£20 billion) plus relationship, including in innovative areas like fintech, green finance, cyber security and insurance.
After all, these are cross border issues that will define and mould the very fabric of financial services over this decade. Moreover, to succeed and thrive they require healthy competition, but also global cooperation.
At the City of London Corporation – the body I represent – we've long been aware of this trend, and recognise that we are in a strong position to help countries like India by sharing the wealth of innovation taking place in both our countries. This is a partnership that benefits our two nations, allowing ambitious Indian businesses and fintechs to expand and flourish overseas through our 'global city' environment, utilising the UK's position as a world-leading financial centre. Our international outlook means companies here understand the needs of Indian firms, and the depth and breadth of our offer provides unparalleled opportunities and funding mechanisms for those who are bold enough to seize them.
During my visit to Delhi and Mumbai, I'll be meeting businesses, regulators and government leaders to help find opportunities to spark partnerships up and down the country, leveraging the expertise of the UK financial services sector to help find synergies between the two groups.
After all, India is an important market for the City, and we are home to more than 15 Indian financial services firms, including some of India's financial heavyweights such as the State Bank of India and GIC. We are also the world's largest market for rupee-denominated Masala bonds.
The City Corporation has a longstanding programme of work in India and opened a representative office in Mumbai over 12 years ago. Whatever next month's Union Budget brings, we believe in the long-term potential of this magnificent country, and look forward to closer relations after Brexit.
Catherine McGuinness is Chair of the Policy and Resources Committee of the City of London Corporation.