Celebrating women at the heart of our great winning partnership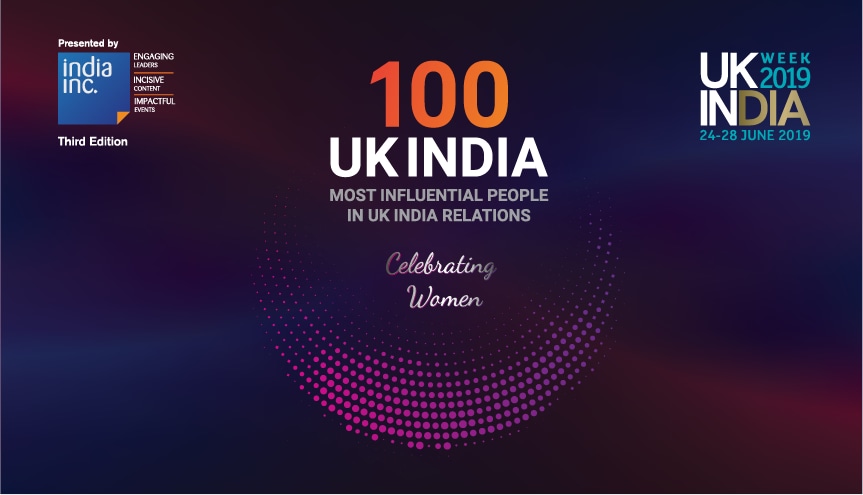 This year, the Third Edition of 'UK-India 100' focuses on gender diversity, shining a light on some of the most influential figures within the UK-India corridor, writes India Inc. Founder & CEO Manoj Ladwa.
The compilation recognises and celebrates the efforts of women who play a crucial role in making the UK-India partnership a truly winning one.
Through our dedicated research into the area, we have come across many inspiring journeys and this list offers just a small glimpse of some incredibly motivating endeavours that cover a diverse range of sectors. The women who are highlighted in this list hold positions of tremendous influence and therefore their inclusion here is as much about the promise they bring, as the success they may have already achieved.
At the top of this list we celebrate the promotion of two of the most powerful women in the world today – India's newly-appointed finance minister (and former defence minister), Nirmala Sitharaman, and the UK's Secretary of State for Defence, Penny Mordaunt, both of whom are critical in forging a strong strategic partnership between the UK and India.
I am particularly proud of the entry this year of Ruchi Ghanashyam – the first female Indian High Commissioner to the UK since the 1950s. She leads a brigade of women who adorn a saree as a power outfit worthy of the 21st century. Thankfully, gone are the days when female professionals felt inhibited by this elegant nine-yard fabric; now it says as much about their cultural heritage as their own personal style and confidence.
I just hope it will not be too long before the UK appoints its own first female High Commissioner to India.
This list sits at the heart of UK-India Week, organised annually by India Inc. Now in its third year, the week-long series has emerged as a high impact platform, which sets the pace for furthering engagement. The Week culminates in the UK-India Awards, which also this year for the first time ever has an all-women jury.
It would be remiss of me to imply that the 'UK-India 100' list was an easy compilation task in any way. It threw up a host of deserving names, but their work has thus far simply not been recognised in the way that it should be. I thank my wonderful team at India Inc. for sharing in this vision, which turned into a mission and a passion, to address some of the oversight of the past. I am also grateful to our sponsors Infosys, and co-sponsors PwC and Penningtons Manches for helping to make this possible.
But above all, this list is very personal to me. As a father of two lovely young daughters, and as someone who grew up in an environment where the talent of women either went unnoticed or unsupported, I have been determined for change. Not least because I want my daughters to grow up in a world with many, many role models across all kinds of fields. It is time for a change in our attitudes and a radical change in the ambitions and aspirations of women themselves, which is why I'm proud to be unveiling this list as a small effort in that direction.
The 'UK-India 100' is a handy catalogue of just why and how we can achieve that goal.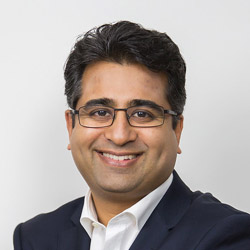 Manoj Ladwa is the Founder and CEO of India Inc. publishers of India Global Business magazine.