Can virtual talks lead to real actions for Australia and India?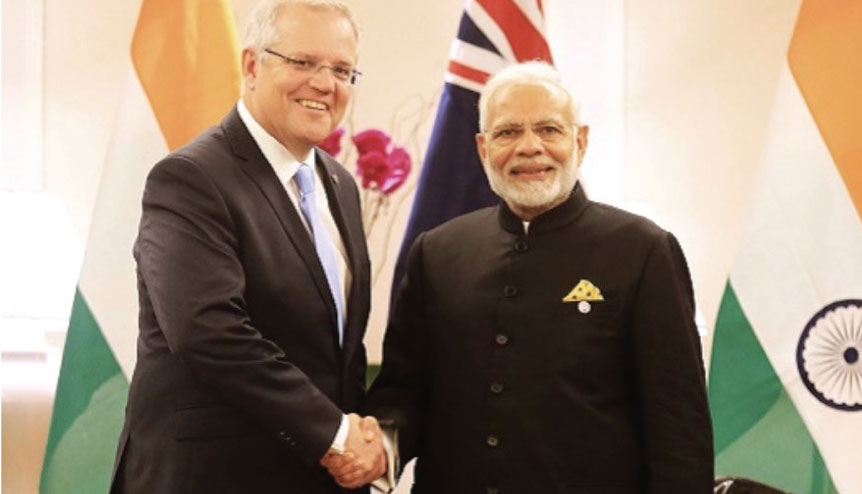 With a new reality necessitating a new discourse, a geopolitics expert lays out the various reasons why Australia and India need to come together and explore possibilities of engagement in the new global reality.
This is a time for reflection, resilience and re-imagination. Three months ago, none of us would have ever imagined that a crisis that appeared so localised and distant in Wuhan, China, would affect each one of us and change our world permanently.
Amid the changing Covid-19 global reality, it is indeed a positive development, for Australia and India to plan their first ever virtual bilateral summit scheduled for 4 June 2020. There are sufficient reasons for Australia and India to come together and explore possibilities of engagement in the new global reality.
Synergies and goals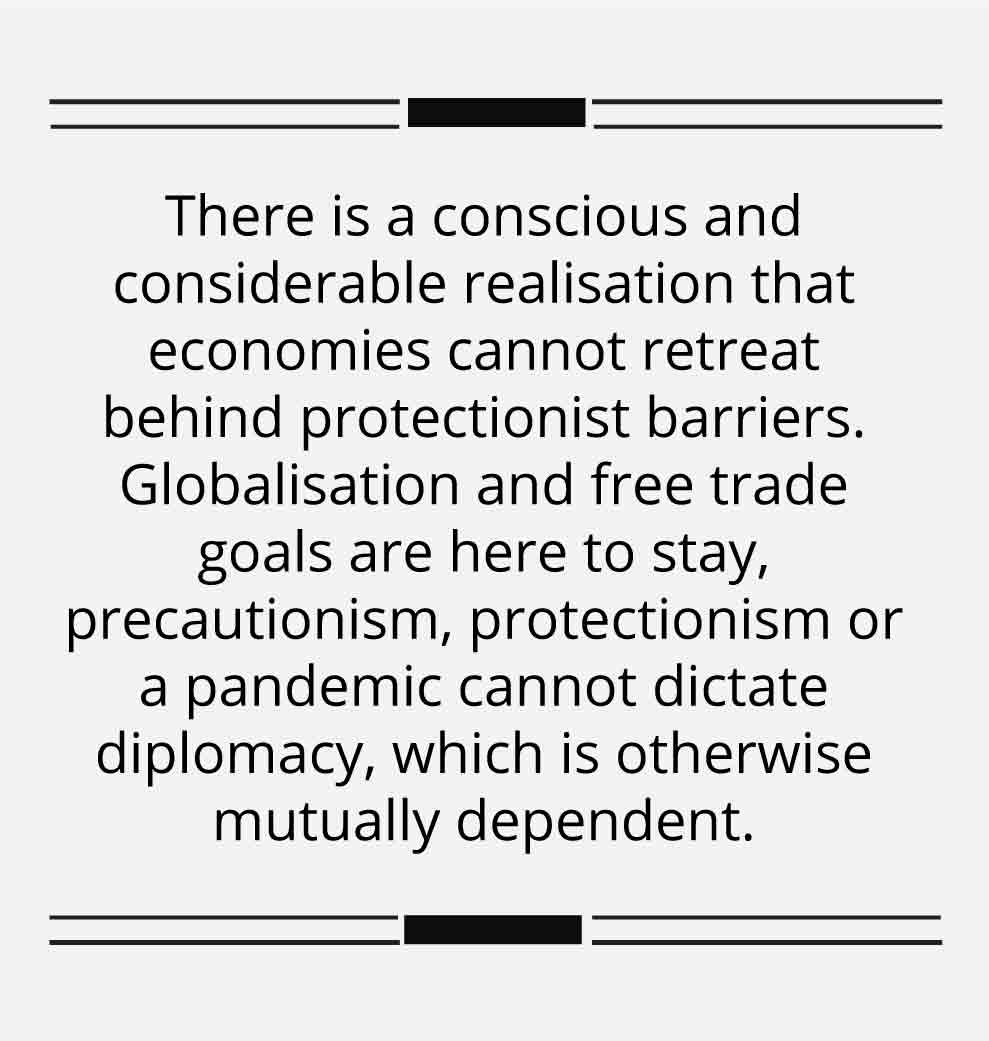 PM Scott Morrison had to cancel his India trip in January this year because of devastating bushfires in Australia. The virtual summit will be a litmus test for the leadership and vision for the bilateral relationship. As political leadership in both countries drive their domestic agenda on economic sovereignty and self-reliance in these testing times, there is also a conscious and considerable realisation that economies cannot retreat behind protectionist barriers. Globalisation and free trade goals are here to stay, precautionism, protectionism or a pandemic cannot dictate diplomacy, which is otherwise mutually dependent. This also requires working on the specifics and addressing the hurdles in this relationship with an open mind, and confronting the barriers proactively.
Time for trade plan
Trade has always been lackluster between Australia and India. The two-way trade between Australia and India was just $30 billion in 2019, while the two-way trade between Australia and China sits at more than $200 billion. India hasn't inspired much confidence among Australian corporates because of lack of structural reforms (land, labour, infrastructure hurdles), supplemented by Australian businesses lack of India literacy, and disconnect with India's growth story and the strides it has made across diverse sectors. Hence, this is an opportune time for both countries to identify synergies, and discuss timelines to achieve goals.
India's reform story
India in its efforts to tackle the coronavirus crisis has unleashed major socio-economic reforms, is working on a calibrated approach required to resume economic activity, to protect people's lives and livelihoods and making itself ready for the post-Covid changed reality. India's focus has been on enhancing inward investments (by opening up FDI in most sectors), generating jobs, protecting livelihoods through building social infrastructure (education, health and agriculture), easing regulations and improving ease of doing business, creating an enabling environment for India's manufacturing sector. The focus has been on land, labour, liquidity and laws.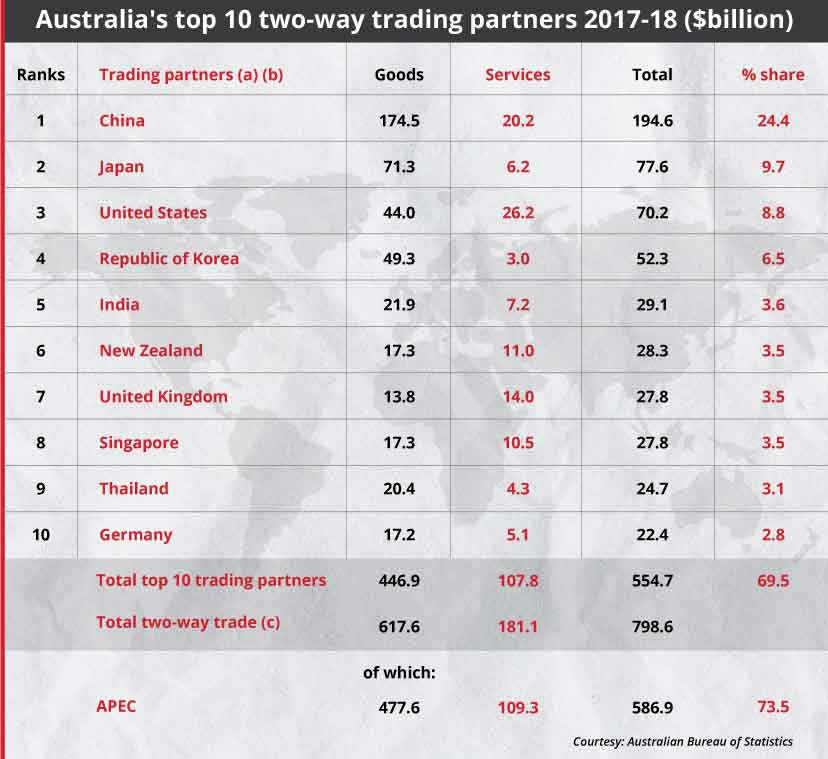 Diversifying risks
For the Australian economy which is heavily export driven, the crisis has come as a reality check to diversify risks and go beyond its over reliance on China. Exports contribute almost $400 billion to the Australian economy each year, or around 21 per cent of Australian GDP with one-third of its exports to China. More than 70 per cent of Australia's agricultural production is exported. Hence, it is timely for Australia to find ways to engage and collaborate productively with like-minded countries, and find ways to put the economy back on track.
The new reality necessitates a new discourse, which involves not just a buyer-seller relationship, but is driven by sharing industry best practices that could uplift and upskill domestic economies, developing business models that can allow intellectual property and expertise to be utilised and create commercially sustainable long-term partnerships. Few sectors that can gather immediate attention for Australia and India.
Building of agriculture infrastructure – 58 per cent of India's population depends on agriculture, however unlike developed economies where farmers get 70 per cent of value, Indian farmers gets only 30% of the retail price in the perishable value chains. As part of India's recent self-reliant strategy, India has introduced major agri-marketing reforms that deregulate agricultural commodities from the ancient Essential Commodities Act (ECA), which opens opportunities for investment into warehouses and post-harvest infrastructure, including processors, mills and cold chain storage, development of food processing infrastructure.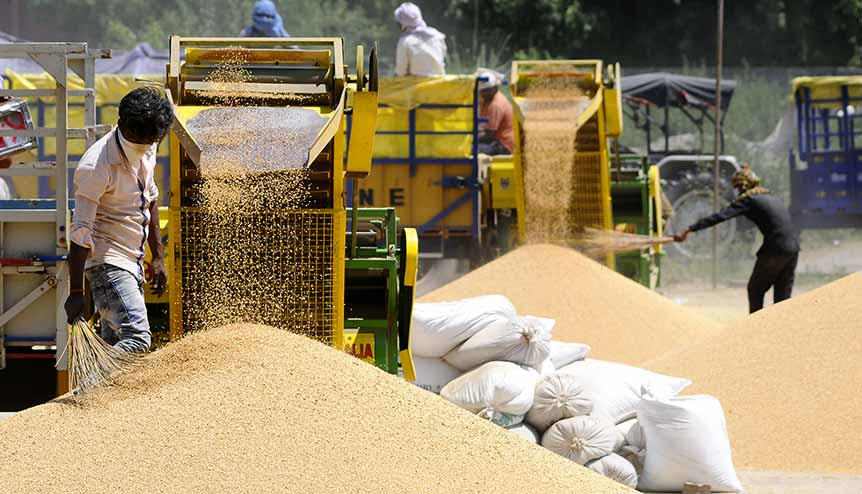 Digital Health – The Indian government plans for implementation of a National Digital Health Blueprint under the National Digital Health Mission for creating electronic health records. Australia can leverage its expertise on establishing digital health services, facilitating better connectivity, expertise in remote care delivery to provide healthcare services (telehealth, telemedicine).
Online Education – India has become the second largest market for e-learning after the United States. COVID crisis has further exposed the urban-rural vulnerabilities in online education. Australia has world-leading distance education platforms, that offer flexible study options, which are scalable and can reach isolated students. India's market can provide opportunity to Australian Ed-tech to pilot projects in India, and scale it for global markets.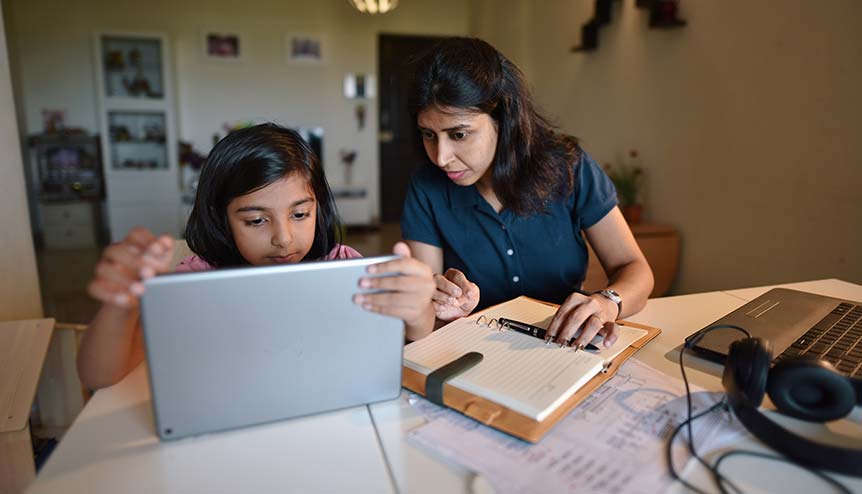 Critical minerals – Australia India trade of goods has been dominated by commodities such as coal, gold, copper etc., in the last several years. The Indian govt. recently established international exploration programme, the objective is to ensure a consistent supply of critical and strategic minerals like lithium, nickel, cobalt and rare earth to the Indian domestic market, used in the manufacture of mobile phones and computers, flat-screen monitors, wind turbines, electric cars, solar panels, rechargeable batteries, space and defense-industry technology and products. Australia can help India achieve resource security with respect to critical minerals.
Advance Manufacturing – India's aspiration for global competitiveness in the manufacturing sector can be matched with Australia's innovation and capabilities in advanced manufacturing. India could equally supplement Australia's need for cheaper production costs. Australia's strength lies in high-value, low-volume manufacturing with emphasis on design, research and development, and innovation in the production process. India should explore synergies with Australia in advance manufacturing as part of 'Make in India 2.0' (which includes segments such as robotics, genomics, chemical feedstock and electrical storage). 'Designed in Australia – Made in India' should be the new focus area for this partnership.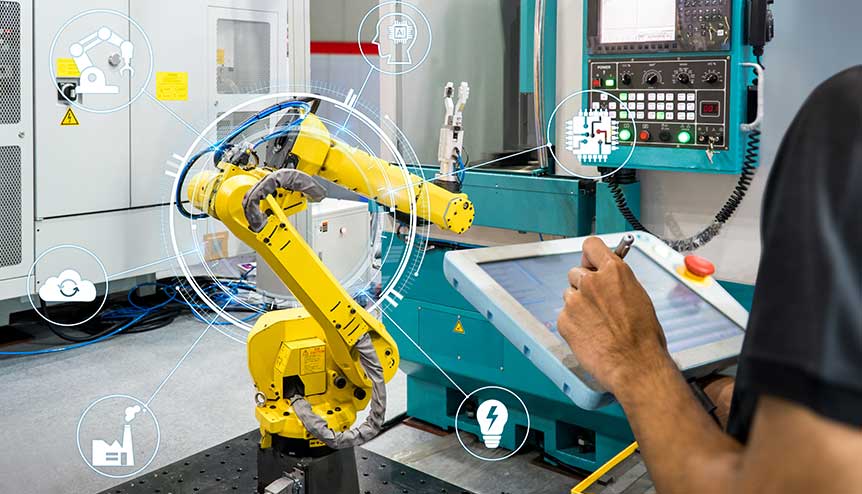 Pharmaceuticals – India has a prominent and rapidly growing presence in global pharmaceuticals. It is the largest provider of generic medicines globally, occupying a 20 per cent share in global supply by volume, and supplies 50 per cent of global demand for vaccines. Australia is well positioned to support and partner with India particularly in the medical technology, biotechnology and pharmaceutical (MTP) sector.
Logistic Network – India's possibility of emerging as an efficient and reliable manufacturing hub alternative to China is incumbent on its supply chain network. Australia has world-class transport infrastructure services with one of the world's most developed logistics networks, with specialised expertise in port logistics, maintenance efficiency services in heavy haul rail, multimodal freight logistics, road safety and design and engineering. Australia and India should work on a dedicated freight corridor. The experience of established Australian companies in India such as Macquarie, Linfox can further expedite opportunities in infrastructure and logistics projects between the two countries.
Water Resources – 40 per cent of India's population will have no access to drinking water by 2030. So, cleaning of water, preservation of water can be areas to collaborate in specifically during the times of climate change taking center stage in global policy discourse.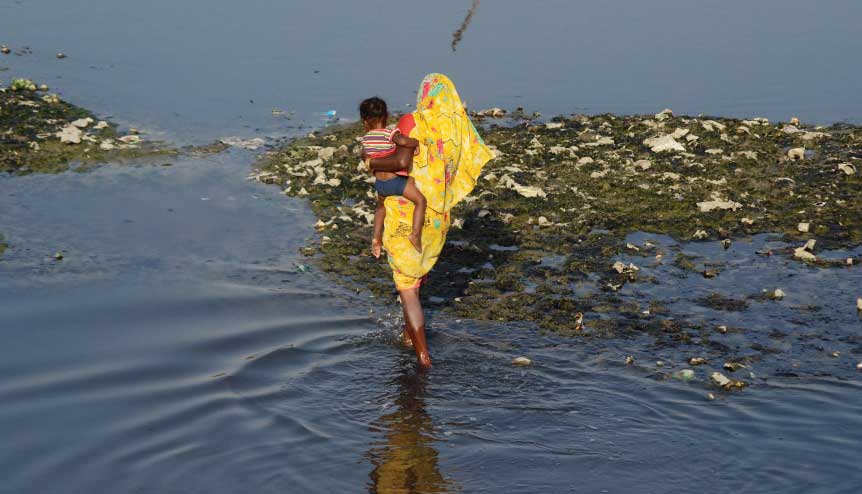 Research and development (R&D) – The industry- academia gap in India's research sector has affected scientific rigor. India spends just 0.6 per cent of its GDP on R&D, which is one of the lowest amongst the BRICS countries. Investing in research in India is an easy opportunity to create market presence, brand visibility, attract public–private sector partnerships. Australian companies can establish high market penetration and participation across R&D intensive sectors like manufacturing, healthcare, automotives, software & IT.
Widening Australia's export basket – Australia can also seek greater access to the Indian market for its agricultural commodities and processed food product (especially after its recent fallout with China, with higher tariffs on barley). However, with past experience on pulses and tariffs by the Indian government to protect domestic production, this will be a tightrope walk likely to be determined by the size of the Indian crop which is dependent on annual monsoon season.
India Inc. & Corporate Australia Working Group – For trade to flourish, and businesses to invest, there has to be an increased sharing of information and experiences on the barriers that exist on doing business. A joint working group of industry leaders from both countries, across prioritised sectors of engagement can shift the deliberations around the potential of this relationship, to realizing the goals and opportunities.
The Indian Prime Minister Narendra Modi has determined five pillars for achieving self-reliance:
1) quantum jump in the economy, not incremental growth
2) investments in infrastructure
3) technology-driven services
4) demographic dividend
5) reforming the supply chain.
All of these are essential for India to develop its aspiration of becoming a $5 trillion economy – the foundation of which has to be international collaboration, trade in goods and services and foreign investment. Australia can add great value and be a dependable partner in this relationship.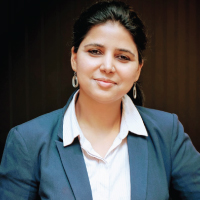 Natasha Jha Bhaskar is General Manager of Newland Global Group, a corporate advisory firm specialising in the Australia–India trade and investment space. @natashajha