Can healthcare be the new buzzword after IT in India?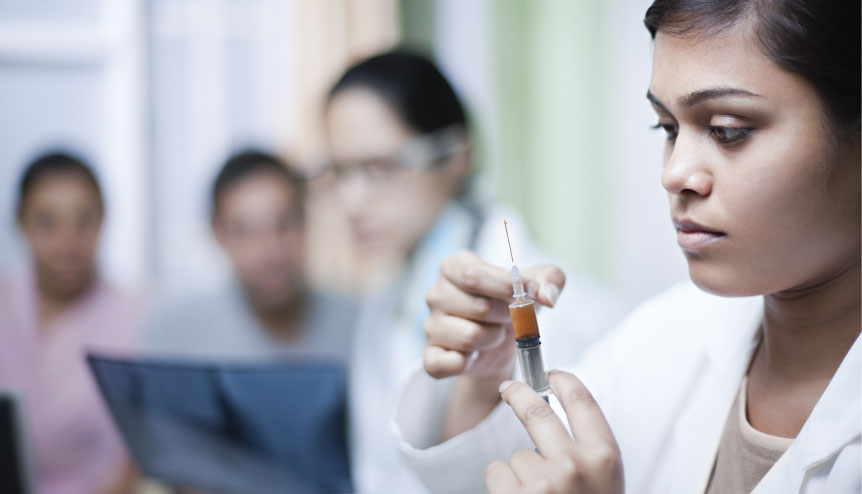 The healthcare sector is poised for sustained and rapid growth. It has huge competitive advantages – a vast pool of highly trained manpower, ability to absorb the latest technologies available anywhere in the world and a cost structure that is one-tenth of those prevailing in the West.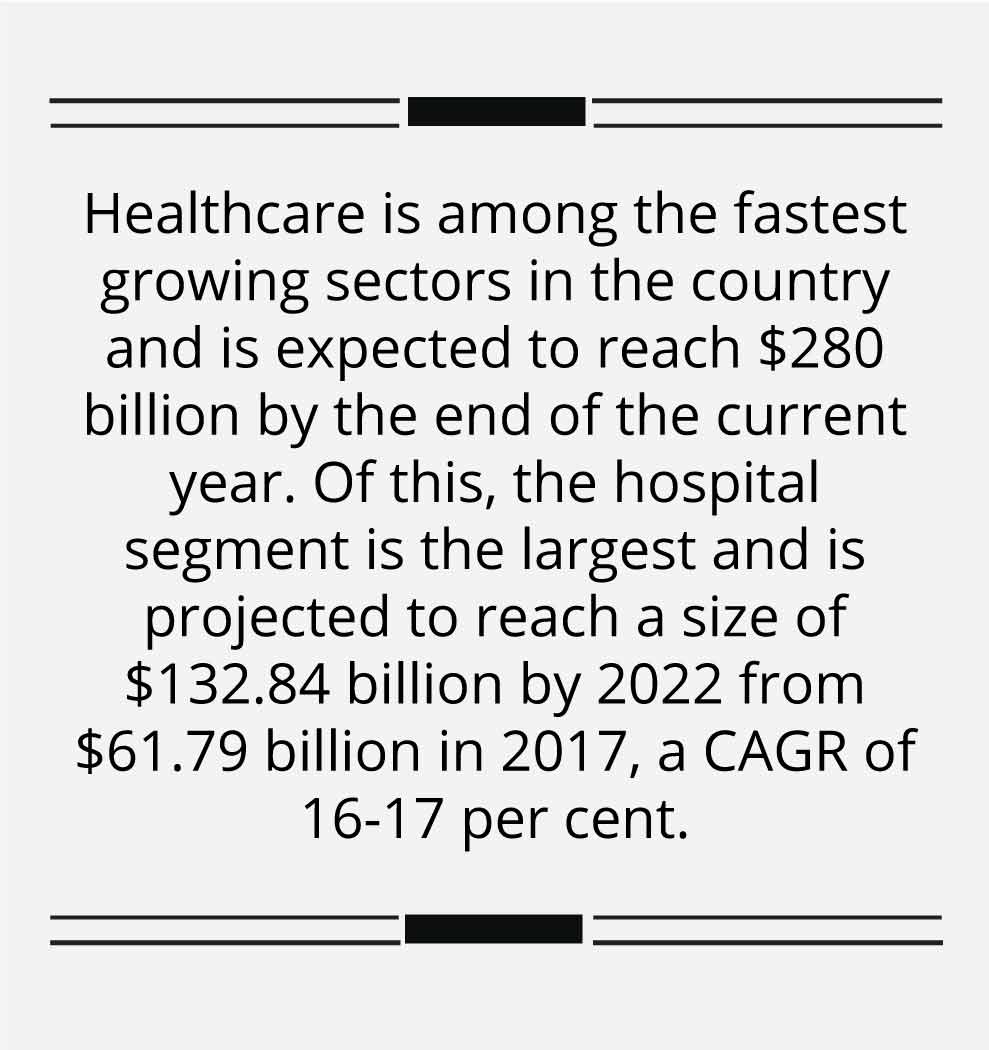 The healthcare sector has been in the news since the outbreak of the Covid-19 pandemic. Many experts feel this sector, comprising hospitals, diagnostics, medical devices, clinical trials, outsourcing, telemedicine, medical tourism, health insurance and medical education, can do for the Indian economy what the information technology sector did in the 1990s – become a major driver of employment generation and broad-based economic growth encompassing both related and unrelated sectors.
Kiran Mazumdar-Shaw Chairman and Managing Director of Biocon Ltd, a leading bio-simulations company, said, "The healthcare sector will also allow India to become self-reliant in pharmaceuticals, bio-pharma, medical supplies and hospitals, among others… India needs to quickly prioritise sectors that can mop up its huge workforce. Healthcare is one of them… It can become India's next IT sector."
India's competitive advantage
Healthcare is already among India's largest sectors, both in terms of revenues and employment. It is growing at a brisk pace due to its increasing coverage, wide range of services and increasing expenditure by public and private players.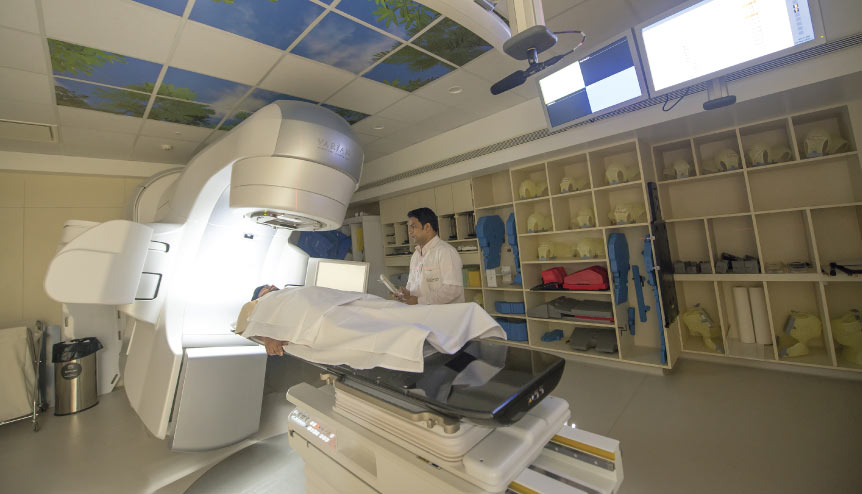 The country is also ideally placed to absorb large amounts of foreign and domestic investments given its inherent competitive advantage arising from its large pool of well-trained medical professionals and its cost competitiveness compared to its peers elsewhere in Asia as well as in the US and Europe.
Rising income levels, greater health awareness, increasing cases of lifestyle diseases and improved access to insurance will be key contributors to the rapid growth of this sector.
Market size
According to the Indian Brand Equity Foundation (IBEF), a trust established by the government to promoting knowledge of Indian products and services, healthcare is among the fastest growing sectors in the country and is expected to reach $280 billion by the end of the current year.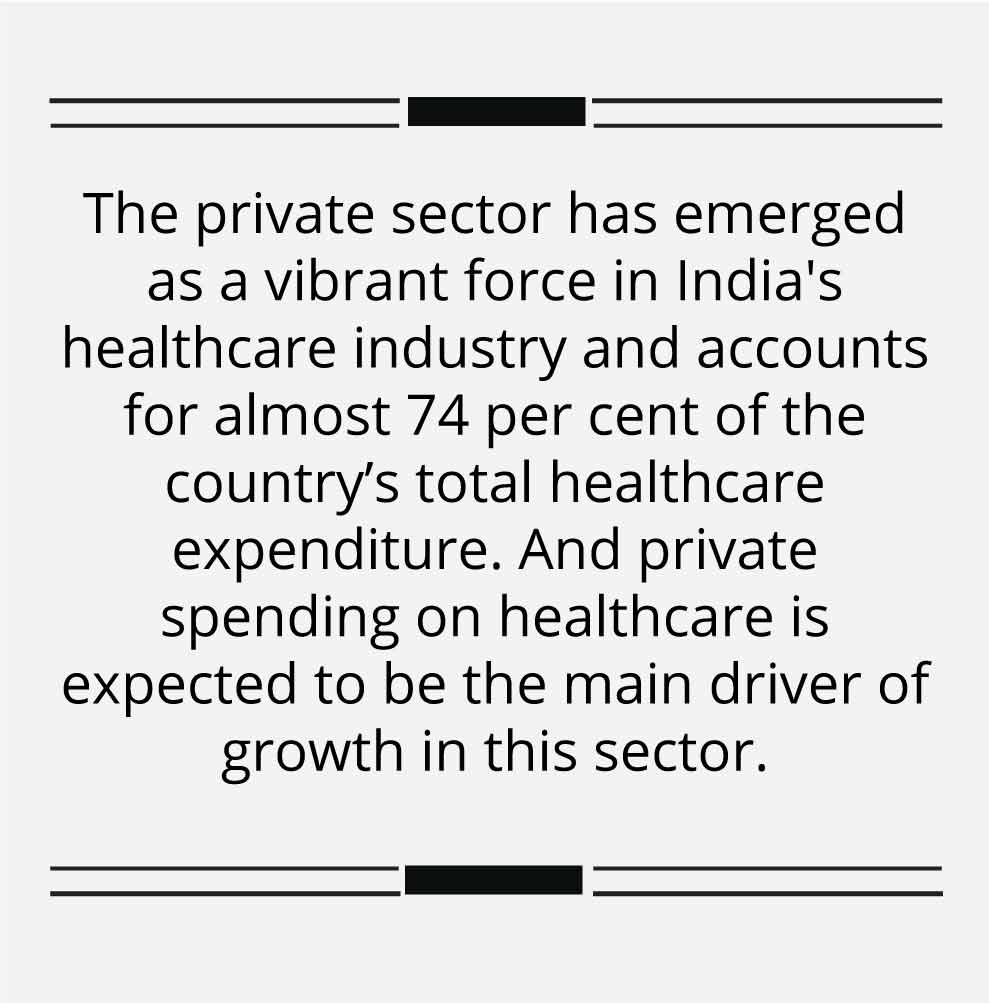 Of this, the hospital segment is the largest and is projected to reach a size of $132.84 billion by 2022 from $61.79 billion in 2017, a CAGR of 16-17 per cent.
Then, Indian medical tourism market is growing at the rate of 18 per cent year on year and is expected to touch $9 billion by the end of the current year.
All other segments of the Indian healthcare sector are also growing at a healthy pace. The Indian medical devices industry, still at a nascent stage of development, is expected to grow exponentially to reach $50 billion by 2025, the IBEF website says, adding that the medical diagnostics market will grow at a CAGR of 20.4 per cent from $5 billion in 2012 to $32 billion in 2022. The healthcare IT market will also expand at a rapid clip, growing 1.5 times to $1.5 billion by the end of 2022 over its 2017 levels.
India's healthcare 

sector 

at a glance

 
India's healthcare industry comprises hospitals, diagnostics, medical devices, clinical trials, outsourcing, telemedicine, medical tourism, health insurance and medical education.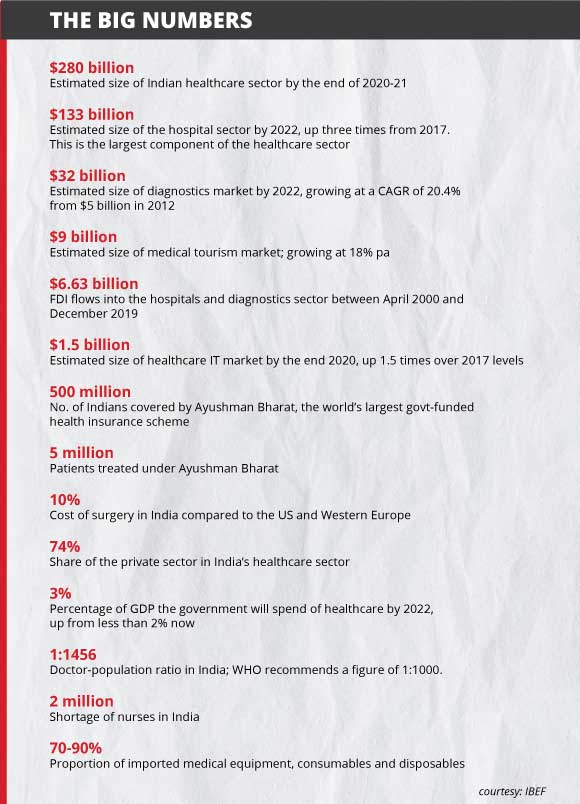 This growth is driven by the rising penetration of medical insurance. India's health insurance industry clocked gross direct premium of $7.39 billion in 2019-20, an increase of 17.16 per cent over the previous year.
The government funded Ayushman Bharat scheme, the world's largest publicly funded health insurance scheme, provides medical cover of about $7,000 per annum for 500 million Indians. Not only will this go a long way towards providing universal health coverage for all Indians, it will also provide a major fillip to foreign and domestic players in this space by exponentially increasing the pool of patients who can afford relatively expensive procedures.
Growth will also come from the proposed increase in government spending. The budgetary spending on health was a mere 1.2 per cent of GDP in 2014. The government has committed to ramp this up to 3 per cent of GDP by 2022.
Then, the private sector has emerged as a vibrant force in India's healthcare industry and accounts for almost 74 per cent of the country's total healthcare expenditure. And private spending on healthcare is expected to be the main driver of growth in this sector.
New growth areas for healthcare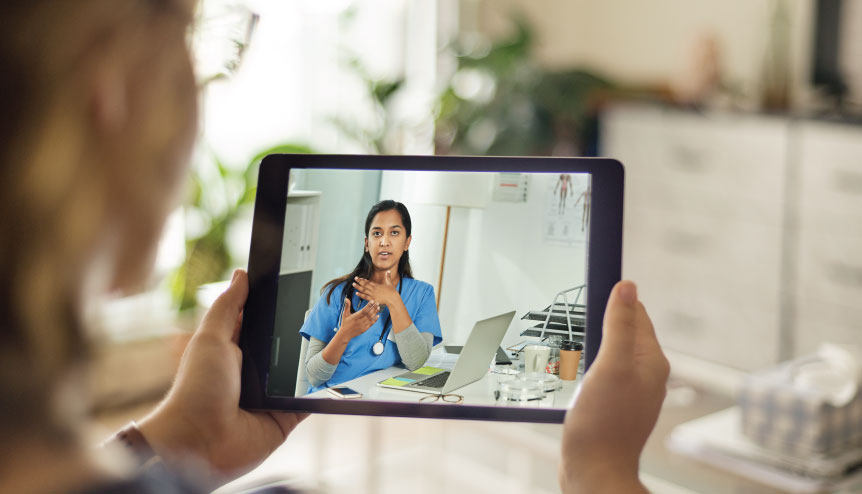 Telemedicine and medical tourism are among the newest and fastest growing trends in India.
The popularity of telemedicine has soared during the countrywide lockdown in the wake of the Covid-19 pandemic as hospitals, doctors, patients, companies and the government encouraged this form of long-distance treatment that maintains social distancing while at the same time matching most of the outcomes of direct face to face consultations.
Many digital health platforms in India have seen a more than 100 per cent jump in medical consultations on a weekly basis. Though the total number of visits are expected to fall as the lockdown is gradually lifted, many patients, doctors and organisations, especially in remote locations, are expected to continue using this technology-enabled consultation procedure even after normalcy returns.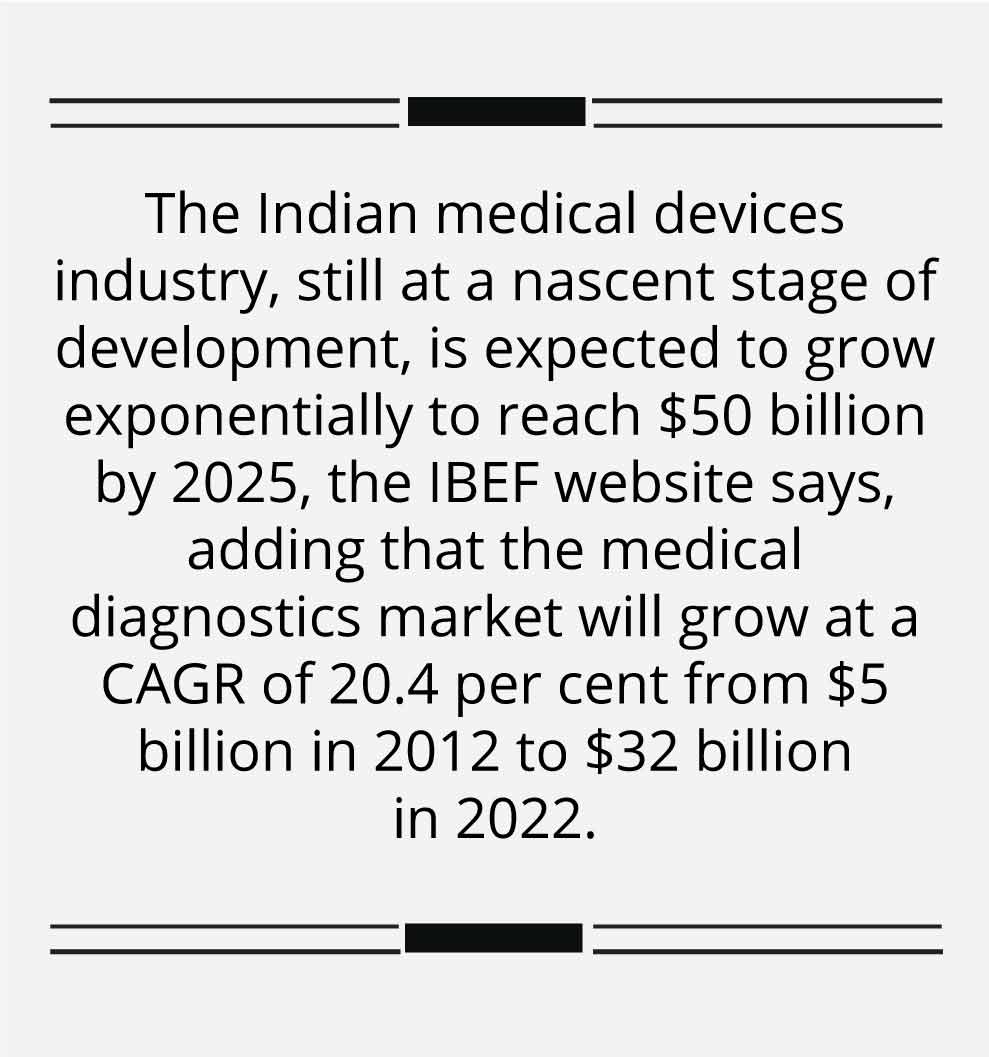 Medical tourism is another field that is seeing exponential growth in the coming years. As mentioned above, medical tourism is growing 18 per cent per annum on average, and is expected to touch $9 billion by the end of the current year.
India's medical talent pool and use of technological advances are at par with the best in the world. But most procedures cost a tenth of what they would in the US or in Europe. No wonder, many patients in those countries find it more convenient and cost effective to get complex surgeries performed in India rather than in their native countries.
Major private and public hospitals such as Apollo, AIIMS, Fortis, Narayana Hrudayalaya and others have adopted telemedicine services and are also catering to the medical tourism market in a big way.
The challenges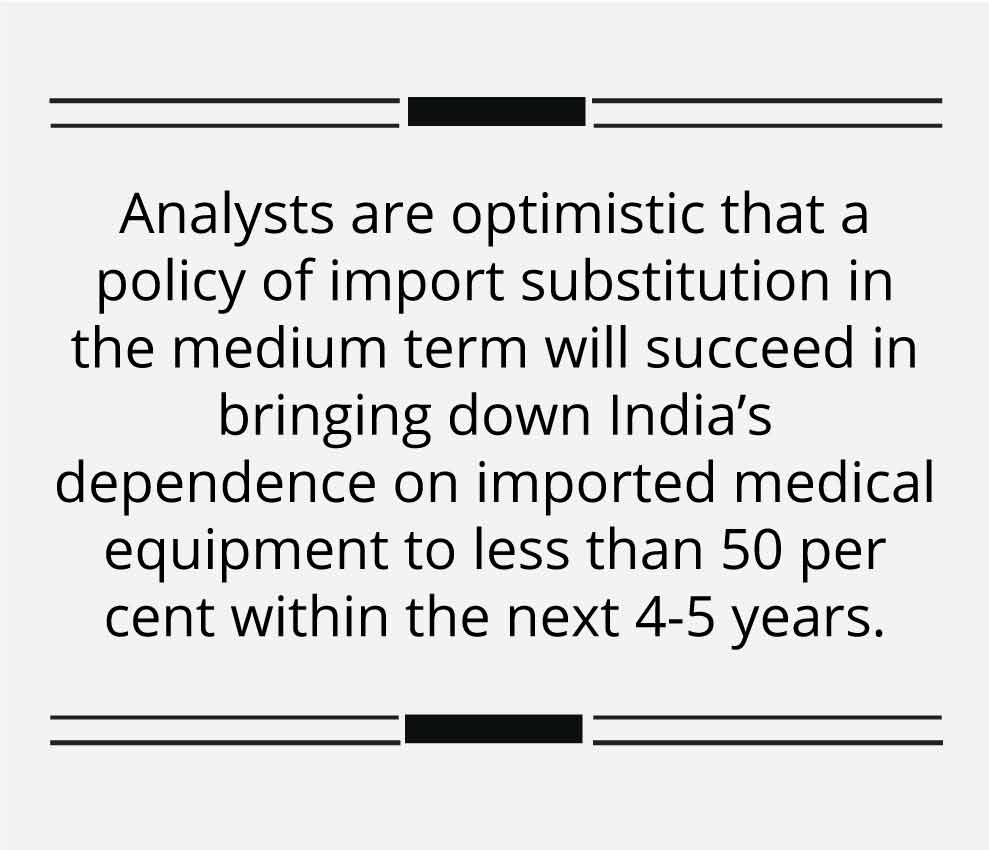 India has made great strides in the services side of the healthcare sector. But it lags behind other countries in developing new technologies and manufacturing the latest equipment, consumables, disposables, implants, etc., and so remains heavily dependent on imports, which range from 75-90 per cent in each of these items. The countries from which India imports a majority of its medical equipment are the US, China, Germany, The Netherlands, the UK, Japan and a few others.
Multinationals such as Philips, GE, Abbot, Canon and a few other do have a presence in India but most of them import machines, implants and consumables from their parents abroad rather than manufacture them locally.
The incentives
To overcome this challenge, the government appointed a regulator for the sector in 2018 in response to a very old demand from the industry. Then, it recognised medical devices as a sunrise sector under the Make in India campaign and now issues perpetual licences to manufacturers.
The government has also set up a committee under the Cabinet Secretary to recommend steps, including incentives and amendments to existing laws, to woo foreign manufacturers of sophisticated medical devices.
Analysts are optimistic that a policy of import substitution in the medium term will succeed in bringing down India's dependence on imported medical equipment to less than 50 per cent within the next 4-5 years.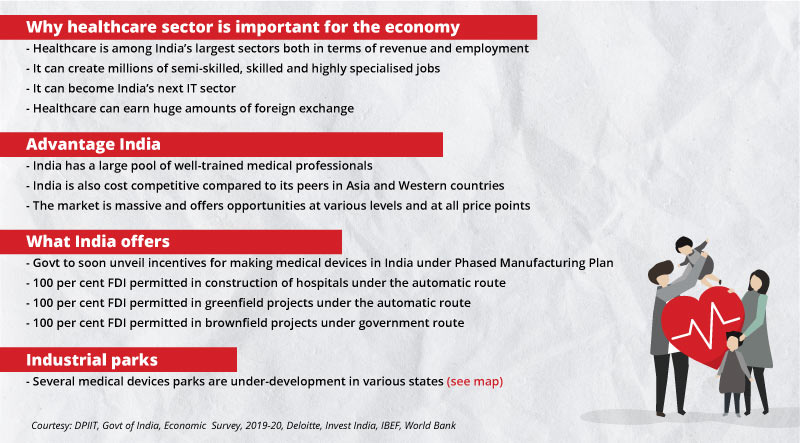 Gestation period
It will take a while for the manufacturing segment of India's healthcare industry to become globally competitive like the medical services segment.
"Unlike IT, there is a gestation period where one has to wait two years to get a payback. India needs to press the accelerator on further policy and regulatory reforms Healthcare is a huge export opportunity. But we need the same sops that the IT industry received in the past," Biocon's Mazumdar-Shaw has told the media several times.