Bus to London: An epic journey from Delhi drives towards a 2021 start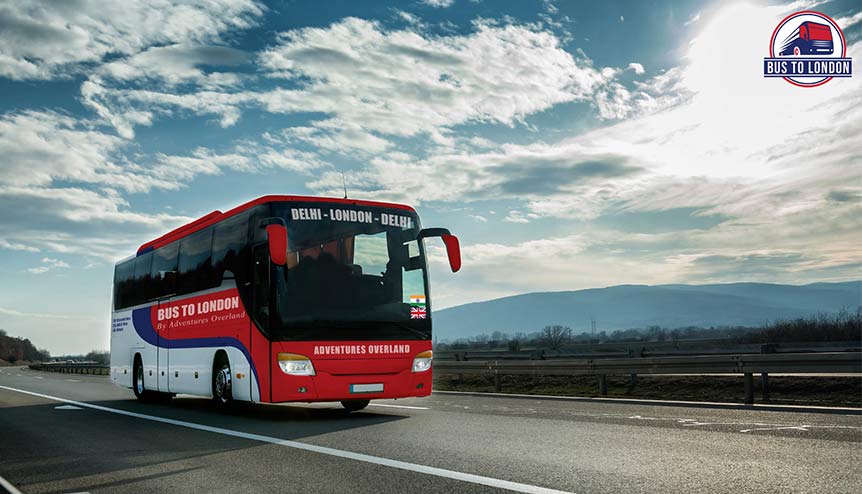 As many as 18 countries, 20,000 km and 70 days – that is the estimate for just a one-way trip on one of the world's longest bus journeys scheduled to kick off from the Indian capital of New Delhi to London in 2021. After the Delhi-London leg, the so-called "Bus to London" will transform into "Bus to India" for an equally epic return journey.
Adventures Overland, based in India, has visualised the first-ever hop-on/hop-off bus service between Delhi and London for people from all over India to get a chance to be part of a historic journey by signing up either for the entire duration or one of the four legs. On the return journey, participants again have the option to join for the entire duration or one or more legs of the tour.
Comfort and luxury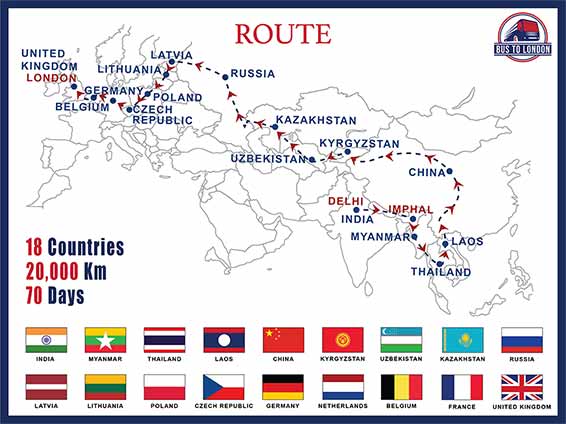 During the Hippie Trail from the mid-1950s to late 1970s, hordes of young men and women packed themselves in "magic buses" and travelled overland from Europe to Asia, in search of "enlightenment". Adventures Overland decided to revive the concept with a modern-day version with the "grandest" bus service.
Sanjay Madan, Co-Founder, Adventures Overland, said: "We share a common love for travel, and now we are thrilled to introduce the first-ever bus service from Delhi to London with utmost comfort and luxury. Providing a niche and classy experience in a secure environment is our top priority.
"The route of this journey is tried and tested as we have already executed three back to back road trips from India to London on the same route so participants on Bus to London can get on board with the knowledge and confidence that they are in safe hands."
Lap of luxury
As part of what has been pegged as an "unprecedented, historic and life-transforming" bus journey, travellers will explore thousands of pagodas in Myanmar, meet rare species of Giant Pandas in Chengdu, hike the Great Wall of China and travel through the Silk Route in China and Central Asia. They can also visit the historic city of Bukhara, Tashkent and Samarkand in Uzbekistan, and cruise on the Caspian Sea in Kazakhstan.
During the last leg of the journey, participants will also get a chance to explore historic European cities such as Moscow, Vilnius, Prague, Brussels and Frankfurt before finally concluding the longest bus journey in London.
Tushar Agarwal, Co-Founder, Adventures Overland, added: "Every single route in each country has been vetted to ensure that the journey is seamless. We take charge of documentation, paperwork, visas and permits to ensure that the entire focus of participants is on experiencing the journey.
"We ensure an experienced English-speaking local guide is travelling with the group at all hours to ensure personal safety, smooth communication and travel. The bus on this epic journey is being customised to add all the necessities, comforts and luxuries which will ensure that participants travel in the lap of luxury from India to the UK."
Record-breaking
Founded in 2012 by Guinness World Record for driving the longest distance in a single country (Australia), Adventures Overland describes itself as India's leading expedition company, which offers road trips and cross-border drives across six continents. They have organised road trips to more than 70 countries around the world.
They have previously organised three back-to-back expeditions from India to London by road, known as Road to London, in 2017, 2018 and 2019
The first season of "Bus to London" is slated to flag off from India Gate in the heart of New Delhi in May 2021 but given the Covid-19 lockdown, which has restricted travel around the world, the exact dates are to be confirmed at a later date.
by Aditi Khanna