Bulgaria: On the strategic crossroads of five pan-European corridors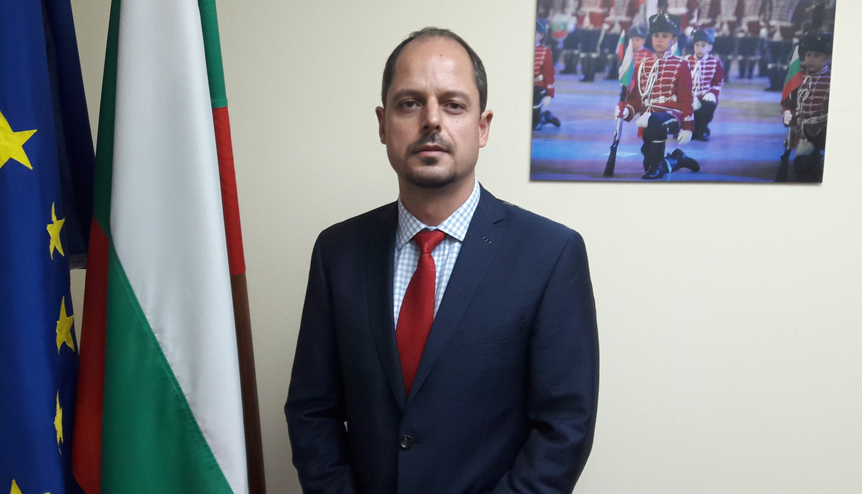 Bulgaria highlights its geographical location and attractive investment credentials for Indian companies eyeing the European Union (EU).
Bulgaria and India have a long-standing friendship and the bilateral relations are characterised by an atmosphere of close friendship and mutual understanding. In 2019, India and Bulgaria will mark the 65th anniversary of the establishment of diplomatic relations between the two countries and throughout this entire period we have enjoyed exciting possibilities in important areas, including trade and investment activities.
In recent years, the Bulgarian economy has been growing steadily, with higher rates than the European Union (EU) average. This, in addition to the fact that Bulgaria has the most attractive tax regime among the EU member states, makes the country a desired trade partner and favourable destination for Indian investments.
Located at a strategic crossroads in the midst of five pan-European corridors, Bulgaria enjoys unlimited and duty-free access to the EU market. The important geographical location positions our country at the entering point also to other markets with huge potential for India, such as South-East Europe, CIS countries and Turkey.
Bulgaria is the second best outsourcing destinations in Europe, first in the world in the production of lavender, the third largest exporter of sunflower seeds worldwide and one of the best performing among European countries in auto components industry as well as sixth in tourism growth in Europe. Our small country is proud of all these economic achievements.
In 2017 the real GDP growth of Bulgaria is 3.6 per cent (3.9 per cent in 2016) which is above the EU average. Bulgaria's budget deficit and public debt remain among the lowest in Europe. Despite volatility in the world economic environment, Bulgaria's export of goods and services picked up significantly. In 2017 compared to a year earlier, the Bulgarian export of investment goods increased by 20 per cent. Unemployment declined at 7.1 per cent and inflation as measured by the consumer prices index rated 2.1 per cent in the end of 2017. Based on our economic performance, the three leading credit rating agencies – Standard & Poor's, Moody's and Fitch have given good credit ratings and a stable outlook for Bulgaria's credit worthiness.
Bulgaria has indeed much more to offer to foreign investors in terms of economic advantages:
We have introduced the most attractive tax regime among EU member states with 10 per cent corporate tax rate and 0 per cent corporate tax for investments in municipalities with high unemployment. Flat rate of 10 per cent is applied to the taxable income of all physical persons. We have a 2-year value-added tax exemption for imports of equipment for investment projects over 2.5 million euro, creating at least 20 jobs.
We have highly-skilled professionals as well as the lowest operating costs in Europe.
Our special legislation – the Investment Promotion Act, provides a number of encouragement measures for investments. These include shorter administrative procedures, the possibility to purchase land (state or municipally owned) without tender, financial support for staff training and infrastructure construction, partial reimbursement of the obligatory social insurance contributions made by the investor and a package of special measures for priority investment.
Duty-free access to the common EU market is equally important and has attracted many companies from third countries who have already established production facilities in our country.
Bulgaria as an EU Member State is entitled to resources under the EU structural funds that are allocated for competitiveness and innovation, for infrastructural projects, regional development and agriculture as well as for human resources development. All companies registered in Bulgaria can be eligible applicants for projects under the EU funds.
We put a special focus on developing capital-intensive and innovation-driven industries with high value-added which contribute to an enhanced competitiveness of the Bulgarian economy, such as information technologies and outsourcing, automotive industry, electronics, machinery, chemical and pharmaceutical industry.
ICT and BPO are among the fastest growing sectors and major drivers for job creation. Bulgaria has strong traditions in the export-oriented ICT sector. It employs over 17 500 specialists with 4 300 ICT graduates every year.
Another sector with strong growth is the automotive industry. In the last 10 years the sector has attracted a lot of investments, accommodating leading global producers of auto components. The automotive parts and components are exported and used by many international companies for their well-known brands. Thus, in nine out of ten cars made in Europe, there are auto parts produced in Bulgaria.
Bulgaria offers excellent opportunities for doing business in more traditional sectors like agriculture and food-processing. We have longstanding experience in this field.
This positive economic environment is the foundation for the rising interest of Indian investors to Bulgaria. Increase of Bulgarian-Indian turnover over the last ten years is almost threefold. In 2016 Bulgarian exports to India surged up to 83 per cent year-on-year and in 2017 the turnover between Bulgaria and India totaled USD 266.7 mln. These figures exclude Bulgarian export through third countries as well as our defence exports to India.

We believe that numerous opportunities exist for business and trade between both countries. Up to now Bulgaria has attracted successful Indian investments in diverse areas of economy as IT and BPO (Sutherland Global Services and Feuji Inc.), pharmaceuticals (Elder Pharmaceuticals), agriculture (Namdhari Seeds), cinema industry (Cine Grand) etc.
The interest of Bulgarian business towards India is also on the rise and has led to the implementation of large-scale projects under various programs of the Indian government as Make in India, Smart Cities and Clean India.
We are proud that the last two years Bulgarian IT entrepreneurs (Excitel Broadband) have strengthened their position as the fastest growing Internet provider in New Delhi and Hyderabad.
Bulgarian IT specialists have developed innovative mobile safety applications (iSOSu App and Imarecon) which can send immediate emergency SOS signals with just a click and analyze images and videos for real-time recognition and tracking. The two applications successfully serve individual clients and police departments in India.
Bulgarian companies have established production facilities and are currently operating in India as the largest facility for bitumen packaging in Asia (Prime Corp, Mumbai) as well as a manufacturing plant for veterinary medicines in Pune (Huvepharma).
The last two years Bulgarian and Indian companies have launched ambitious investment projects under the Make in India initiative in the field of bio-toilets and production and solar energy.
Many more opportunities are still untapped. Hi-tech industries, information and communication technologies, automotive industry, electronics and electrical equipment, machinery, chemical and pharmaceutical industry, agriculture and food-processing, export of food products, wine, essential oils and cosmetics – all these areas offer huge potential for growth of bilateral business and investments.
Indian investors are welcome at the industrial zones in Bulgaria. The National Company Industrial Zones, which is a 100 per cent state-owned company with the Ministry of Economy being its sole shareholder, fully supports and assists foreign investors in finding suitable sites for industrial development and provides administrative services, related to the investment process.
We invite prominent Indian R&D units and innovative companies to participate at the Sofia Tech Park project, which is a notable example of our determination to support the development of hi-tech parks in Bulgaria. The park's main goal is to promote the development of innovative start-up companies in the field of ICT, life sciences, energy and clean technologies.
To summarise it all, Bulgarian-Indian trade and investment relations are up for a prosperous and exciting journey ahead. 
Iliya Dekov is Counsellor, Head of Commercial/Economic Affairs, at the Embassy of the Republic of Bulgaria in New Delhi, India.