Building impactful India-Scotland connections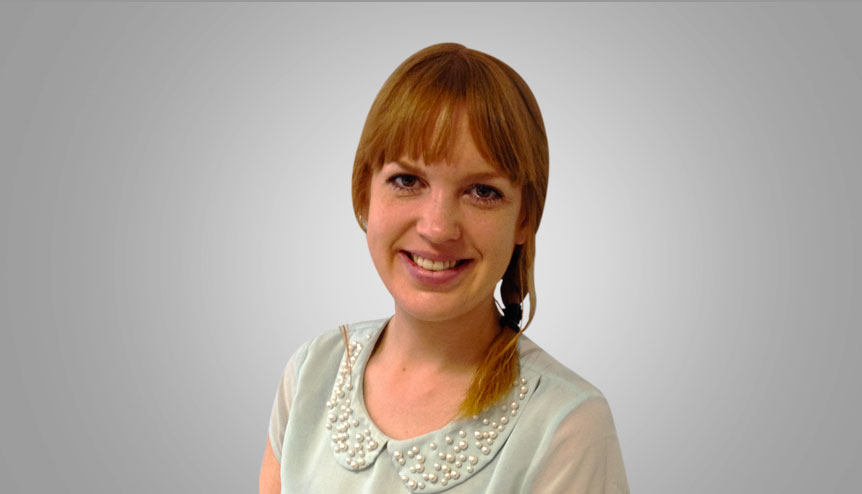 A senior executive at Social Enterprise Academy shares how the organisation is supporting leaders in India to make a difference.
There are currently up to 2 million social enterprises operating across India. That's 2 million changemakers stepping up, taking action and starting businesses that solve the social and environmental issues that matter to them.
However, people growing social enterprises often don't know what they need to know until they need to know it. Everything from; "How do we measure our social impact?" and "how do we become financially sustainable?"  to "how can we motivate our team?"
Social Enterprise Academy helps answer these questions by delivering learning and development programmes for individuals and organisations working for social change. Launched in Scotland in 2004, Social Enterprise Academy has replicated internationally and is now sharing learning between 12 country teams in Australia, Canada, China, India, Malawi, Malaysia, Pakistan, Rwanda, Scotland, South Africa, Wales and Zambia.
Impact Link: Support for social enterprises in India
Social Enterprise Academy India, which is operated locally by MITRA, was launched in December 2017. The first learning and development programmes they have delivered have been through Scotland: India Impact Link – a support package for emerging social enterprises. The support package offered to five Fellows includes a leadership development programme, social enterprise mentoring by a social entrepreneur in Scotland, and funding support for growth.
As a collaboration between the Scottish Government, MITRA and Social Enterprise Academy India, Impact Link was created to build the resilience, capacity and impact of India's social enterprises that are moving beyond the incubator stages of growth.
Impact Link also forms part of the Scottish Government's Internationalising Social Enterprise Strategy and India Engagement Strategy. Sam Baumber, Managing Director of Social Enterprise Academy International CIC, explains: "With Impact Link, we are delighted that the Scottish Government is helping build connections between a global team of people working towards Sustainable Development Goals, sharing challenges, advice and focusing our efforts on doing things differently. We have lots to learn from each other – and the world needs us to work together."
Building resilience amongst India's changemakers
Pooja Chopra and Shruti Venkatesan, Co-Founders of Khwaab Welfare Trust  – a social enterprise based in Delhi – were two of the first Impact Link Fellows.
Khwaab financially empowers low-income community women by imparting livelihood skills. The social enterprise looks for avenues where women can market their products and add to their household income, which can then be directed towards their child's education and family's welfare.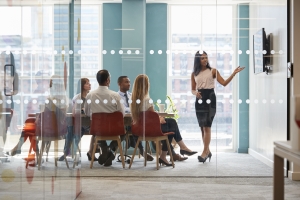 Shruti Venkatesan, Co-Founder of Khwaab explains the impact that access to learning and development has had on her organisation: "If an entrepreneur is able to develop his or her leadership abilities, then he or she will be able to overcome any kind of leadership challenges that come while managing their social enterprise. A real 'aha' moment for me during the Social Enterprise Academy leadership programme was understanding my own working style, core strengths and that of my co-founder.
We approached things differently and there was a lack of communication between us – the programmes sparked a lot of interesting conversations on how we can communicate better and how we can work together more effectively to take Khwaab to a whole new level. I've become a much more confident individual and a much more confident entrepreneur since taking part in the programme."
While Albin Jose, Co-Founder of Lal10, a social enterprise which aims to revive the traditional creative art forms of India, said: "I believe it's very important for social entrepreneurs to develop their leadership skills in the current climate because social entrepreneurship can be a lonely road. It takes a lot of motivation and a lot of grit to follow that path, to solve a problem that affects a large section of the lower end of the population. You need to build a community that supports each other and motivates each other to move forward."
Connecting India and Scotland through social enterprise
Tribe Porty is a Scottish social enterprise which provides a space for nurture and growth of human potential through supporting local people in work, art and quality of life. This is done through practical opportunities and support and encouraging connections. As an Impact Link mentor, they were partnered with Khwaab Welfare Trust to encourage social enterprise sharing of knowledge between Scotland and India. Founding Director Danielle Trudeau said of being an Impact Link mentor: "Working with Pooja and Shruti of Khwaab was thoroughly enjoyable.  They were both hugely energetic and passionate about their social enterprise and the experience gave me new insights into some of the challenges they were facing in India. Sustainability challenges seem to be universal but so is the drive to create positive change."
Since the successful launch of Scotland: India Impact Link in 2018, the collaboration has now been launched in Pakistan and China, as a partnership between the Scottish Government, Social Enterprise Academy and SEED Ventures (Pakistan) Capacity Building and Assessment Center (China).
The need for learning and development in Social Enterprise Ecosystems
During the 2018 Social Enterprise World Forum in Edinburgh, two of the key takeaways for delegates were; the need for collaboration and the need to build social enterprise ecosystems.
Creating space for reflection and safety to support peers and transform leadership practice is known to be a critical success factor in building a sustainable social enterprise ecosystem. It is vital that we develop emotionally intelligent, strategically aware and operationally resilient leadership – investing in our people, at all stages of career and organisational growth.
Shruti Venkatesan, 2018 Impact Link Fellow and Co-Founder of Khwaab, explains: "Nowadays it has become all the more important for entrepreneurs to not work in silos, but to engage with the entire ecosystem, which requires entrepreneurs to have extremely strong leadership abilities."
Through partnering with the Scottish Government and MITRA, the Social Enterprise Academy has been privileged to help develop people in the next generation of social change leaders in India. After two years of developing Impact Link, there is now the opportunity for corporations or philanthropy to match fund alongside Scottish Government.
Achieving the Sustainable Development Goals will need all of us working together, across organisations, sectors and countries. Enabling access to learning and development for changemakers who ordinarily cannot afford it, is an essential step towards making that change happen.
Jess Kemp is the Senior Partnerships Officer at the Social Enterprise Academy.