Building a new UK-India visa partnership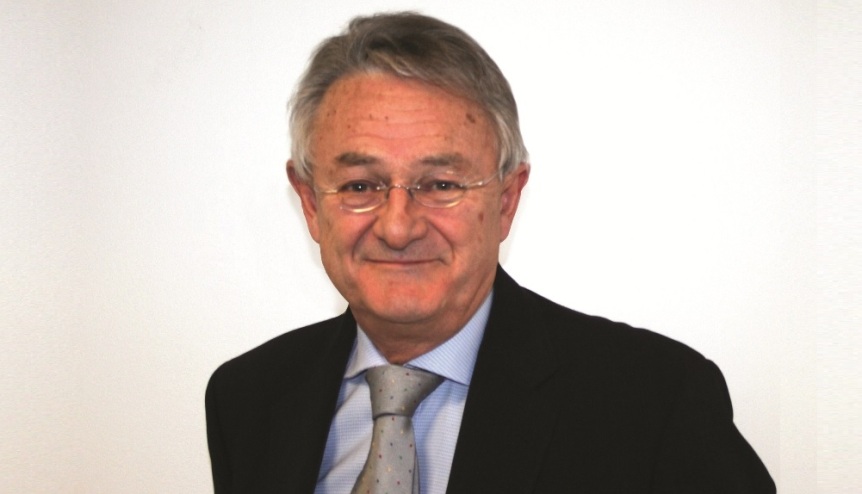 The chief of the Royal Commonwealth Society (RCS) explains why CHOGM 2018 is the perfect timing for a renewed UK-India visa agreement.

At the Royal Commonwealth Society (RCS) we have always supported a stronger relationship between India and the UK, built on our strong Commonwealth ties. As Britons and Indians alike know, the UK and India's long-standing relationship is about more than just history. This is a relationship of vibrant cultural exchange; business links built on high-tech industry and trade, and shared democratic values. In fact, India is Britain's fourth-largest source of foreign direct investment (FDI) and the UK is India's third. India continues to enrich the UK's cultural and business environment in more ways than you could count.
The Royal Commonwealth Society has been spearheading a campaign to enhance visa mobility between the UK and India. With a UK Indian diaspora of more than 1.4 million people and Indian companies providing more than 110,000 UK jobs, ease of movement for business people, diaspora families and tourists is the life-force that keeps our nations' strong bonds alive. That is why it is essential that visa policies work to increase our ability to trade and travel, rather than impede it.
Visa security
Time and time again we hear from UK and Indian businesses and travellers that current visa restrictions are a serious obstruction; that the process is long, complex and extremely expensive. What we need now is a new visa partnership between the UK and India – a new deal that ensures visa security, but doesn't act as an impediment to trade and travel.
When the RCS began this campaign in 2016, our research revealed a concerning trend for diminishing interest by Indians in the UK tourism market. Since then, the situation has only worsened, with the UK's share of the Indian tourist market having halved in the last 10 years. Even more troublingly, while the number of Indian tourists visiting the UK actually dropped by 1.7 per cent in 2016, in France it grew by 5 per cent, leaving France more than 185,000 Indian tourists ahead of the UK.
With Indian tourism booming globally and set to more than double to 50 million outbound visits by 2020, it is concerning that the UK is failing to capitalise on this ever-expanding market. There's an urgent need to end this complacency by policymakers and take concrete steps to ensure that Britain remains a competitive and attractive place for Indians to visit and do business. The reality is clear: Indians are increasingly looking to other European or Asian destinations instead of choosing the UK.
Positive visa model
Our campaign is based on an existing visa model between the UK and China, which has already yielded highly positive results. Currently, Indian nationals must pay £337 for a two-year multiple entry UK visitor visa, which covers both tourists and business travellers. However, the visa pilot scheme under a UK-China agreement, implemented in January 2016, significantly reduced visa costs for Chinese visitors by automatically providing as standard a two-year multiple entry visa for the price of standard six-month entry. It effectively abolished the six-month single-entry visa, with the result that any successful visa application automatically had the right to return to the UK multiple times within a two-year period, without the inconvenience of reapplying. It also reduced the cost of a two-year visa by over two thirds, from £337 to £89.
In our campaign to enhance mobility between the UK and India, we're asking for the current China visa pilot scheme to be extended to Indian nationals. The benefits of this are clear to frequent diaspora visitors, business travellers and keen tourists, reducing the cost and trouble of obtaining multiple visas for frequent travellers.
In fact, in the year following the introduction of this two-year visa for Chinese nationals, successful applications for UK visas in China rose by a significant 25 per cent. Moreover, because the visa deal we're proposing is a bilateral agreement, it would apply to travellers going in both directions, providing all the same benefits to India too.
New campaign
In the first week of March, the Royal Commonwealth Society relaunched its campaign in the UK Parliament, in partnership with representatives of the UK tourist industry and the Confederation of Indian Industry (CII), and attended by representatives of the India High Commission and politicians from across the UK political spectrum. Speaking at the reception, Uday Dholakia, Brand Manager of Birmingham Airport, spoke with emphasis about the need to dispel myths about the Indian tourism market, particularly the idea that Indian visitors are low spending. In fact, as our tourism partners know, Indian tourists in the UK spend far more per head than their European counterparts.
It was interesting to also hear from the London Deputy Mayor for Business, Rajesh Agrawal, who had recently made a trip to India with Mayor of London, Sadiq Khan, to promote Indian investment and greater links with London. He reiterated our call for the UK government to ensure that visa access is not an impediment to building stronger business and cultural links between the UK and India.
The time has never been better for the UK and India to build a new, forward-looking partnership. After all, India is a country on the rise and is destined to be the third-largest economy in the world by 2028, with economic growth registering at more than 7 per cent. With this exponential rise to the status of a global economic and political superpower has come a bold new Indian vision for greater reach in trade and soft power. Meanwhile, the UK is looking to reach out to old friends beyond the borders of Europe following the Brexit vote.
CHOGM effect
Now, with the Commonwealth Heads of Government Meeting (CHOGM) in April rapidly approaching, hosted by the British government, there is a perfect platform for the UK and India to announce a deepening of ties. Indian Prime Minister Narendra Modi's confirmed attendance at the summit is a strong indicator of, not just a renewed Indian interest in the Commonwealth, but an intention of building a stronger relationship with Britain too. After all, this is the first time India has sent their Head of Government to a Commonwealth summit in 13 years.
We're heartened by signs that the UK and India are looking to cooperate more closely on visas. As the success of the Chinese visa pilot shows, extending the scheme to India would help boost tourist numbers, encourage business visitors, and further strengthen familial ties between our two countries.
Michael Lake is Director of the Royal Commonwealth Society, which promotes the values and value of the Commonwealth.