British Indians punch above their weight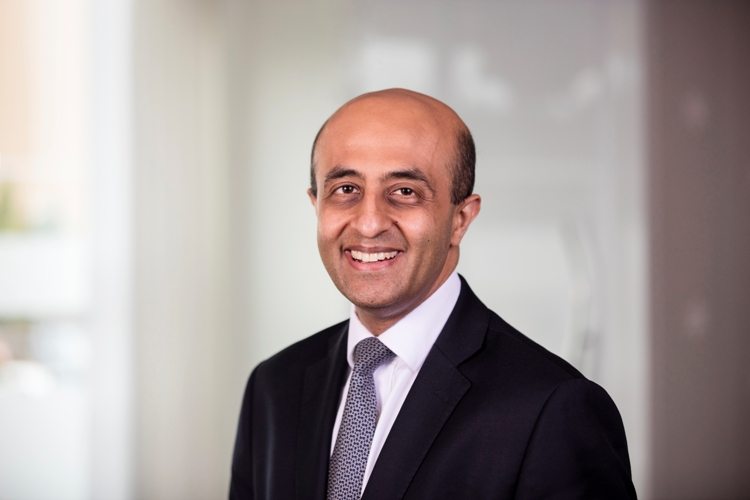 The UK's first-ever 'Race Disparity Audit' commissioned by PM Theresa May threw up some interesting facts about the Indian diaspora this year.
When Prime Minister Theresa May assumed office in July 2016, she expressed her personal passion and commitment for making Britain a great meritocracy, a place where advantage is based on merit not privilege; where it is talent and hard work that matter, not where someone was born, who their parents are or what their accent sounds like. It was a noble mission and provided music to the ears of 1.5 million British Indians whom this approach would benefit the most.
Theresa May followed through promptly – and the one of the first acts of her premiership was to commission a comprehensive audit of how people of different backgrounds access public services and identify racial disparities for the 13 per cent of the UK population belonging to Black, Asian, Mixed or other ethnic groups. She promised to act on the findings – however, uncomfortable these might be.
In October this year, the results of this Race Disparity Audit were finally released and, intriguingly, took the form of a comprehensive data mining exercise across a range of economic metrics and social indicators. The Cabinet Office released a dedicated website revealing "Ethnicity Facts and Figures", which have since been poured over by a wide range of commentators and stakeholders. As the saying goes: sunshine is often the best disinfectant, so transparency about the performance of various groups in society was intended to highlight areas of persistent inequality and prejudice requiring further intervention and remedy.
From the perspective of British Indians, far from showing them as a disadvantaged minority, this benchmarking exercise actually served to demonstrate their outsized contribution across many walks of British life, ranging from business to medicine; finance to charities; and teaching to culture – ranking the community top for economic and educational attainment.
Many official reports over the years, including most recently by Dame Louise Casey in 2016, have highlighted the integration challenges that the UK still faces as a country. However, British Indians provide an inspiring role model for how a community can integrate successfully and embrace the very best British and Indian values: hard work, enterprise, responsibility, and the importance of education, family and community.
One of the most eye-catching data points from the 'Race Disparity Audit' was a breakdown of household income, revealing that 35 per cent of British Indians earn £1,000 or more per week compared to a national average of 24 per cent in the same top income bracket. Similarly, Indians earned the highest average hourly pay levels of any community, 15 per cent above the average for the working population as a whole and 38 per cent above the lowest income communities.
The Indian diaspora has invested heavily in education and the results are evident here too. Department of Education rankings show that Indian pupils, alongside Chinese, have the highest attainment throughout school, make the most progress and are the most likely to stay in education and go to university.
Arguably the most significant revelation, though, was one which many had previously, instinctively, assumed but was now backed by concrete evidence. Namely, a staggering 32 per cent of Indians work in professional industries compared to an average of 20 per cent across the population. Indians therefore provide the human capital engine of large parts of the British economy. These sectors are intrinsically driven by meritocracy and have provided a powerful route for social mobility.
For example, figures from the General Medical Council (GMC) show that out of 280,000 registered doctors in the UK, 12 per cent are of Indian origin – five times the representation of British Indians in the population. For pharmacists, this figure approaches almost 20 per cent and judging from the admission profile to colleges of medicine and pharmacy this disproportionate contribution looks set to increase yet further in years to come.
We also see similar patterns repeated for dentists, opticians and nurses. It is therefore no exaggeration to say that without the talents of the British Indian community, the UK's cherished National Health Service (NHS) would ground to a halt.
However, this large exposure to services, whilst perhaps not surprising, also raises its own challenges particularly as Britain prepares to leave the European Union (EU). Services make up 80 per cent of UK GDP and if the Brexit negotiations fail to secure the right deal for trading in services, it would be a major setback for British Indians.
Nor should we view these findings through rose tinted spectacles. British Indians have often battled against the odds and broken glass ceilings to secure these achievements. There remain certain protected bastions where Indians have yet to break through in sufficient numbers. For example, the recent report by Sir John Parker into the ethnic diversity of UK public company boards showed that only 85 of the 1,050 directors of FTSE 100 companies are from ethnic minorities. Of more concern, only 2 per cent of directors are ethnic minorities, who are UK citizens, and 51 companies of the FTSE 100 do not have any ethnic minority representation on their boards whatsoever. Sir John Parker has therefore proposed a target that each FTSE 100 Board should have at least one director from an ethnic minority background by 2021. It would be reasonable to expect a large proportion of these positions to be filled by British Indians.
There are also other areas where further work is required. Despite their significant economic contribution, the Cabinet Office data shows that Indians do not share the same patient-user experience and access to health and social services as the rest of the population, which is of increasing concern as the first generation grows older and requires greater support.
Indians have a proud history of self-reliance which has minimised their call on public services but hard-working professionals also need help looking after their elderly parents. There is also wariness about relying on the state, which often provides services insensitive to the community's cultural needs. Other communities who manifestly pay so much in taxes would have demanded more back from the state but Indians are not inclined to beg for help. Having made a disproportionate contribution to the exchequer, they deserve proper support and dignity in their old age.
In conclusion, for a Prime Minister battling with the significant challenges of Brexit, it is welcome to see that she remains determined that every person, regardless of their ethnicity or background should receive the same public support and be able to fulfil their maximum potential. It is a cause that Theresa May is right to have championed and must now see through to actionable policies; in doing so she can secure a legacy that endures beyond Brexit.
Lord Gadhia, an investment banker, is Conservative Party peer in the House of Lords.