Blanket ban on Chinese apps secures Indian cyberspace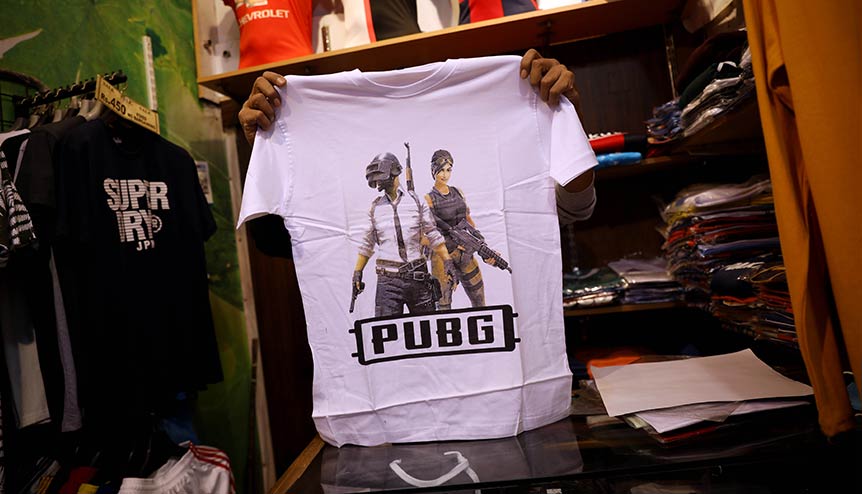 The decision illustrates safety measures as well as India's intention to project itself as a viable investment destination for technological development.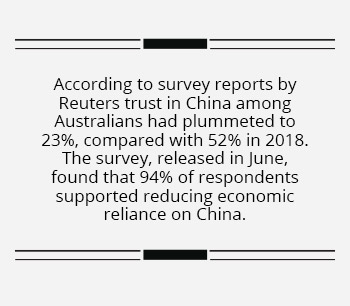 At last count a total of 224 Chinese made apps have been banned by the Government of India over three stages. Each stage of the ban by the Indian authorities reflects the seriousness of its intent in the light of the current escalating tensions with China.
These are not spontaneous decisions and measures to safeguard a country's autonomy have not been taken by India alone. More and more nations are becoming aware of China's disruptive approach.
A lot can be at stake in the current circumstances. The Indian authorities justified the objective behind their actions stating that this was, "Prejudicial to the sovereignty and integrity of India, defence of India and security of state and public order. These apps collect and share data in a surreptitious manner, compromise personal data and information of users that can have a severe threat to the security of the state." In short, a country has a right to protect its interests if it feels that there is a threat perception.
Safeguards against threat perceptions
In disruptive times like this India has the right to guard against allied threats by Beijing. Such actions have warranted that the government safeguards the country from other threat perceptions and this was put in perspective by a statement saying, "The decision was a targeted move to ensure the safety, security and sovereignty of the Indian cyberspace."
Read more:
TikTok sale may not convince India to lift ban on app
India's strength QUAD-ruples against China
India and Iran find themselves in the crosshairs of US-China bipolarity
China's Great Wall showing signs of wear and tear
India's China policy signals a shift post-Galwan
Government Blocks 118 Mobile Apps Which are Prejudicial to Sovereignty and Integrity of India, Defence of India, Security of State and Public Order.

Press Release issued by @GoI_MeitY regarding blocking of 118 mobile apps https://t.co/VyahsHR5f0

— Ministry of Electronics & IT (@GoI_MeitY) September 2, 2020
In the list of banned Chinese apps has been the universally popular videogame PUBG, owned and operated by Tencent Holdings Ltd. According to Reuters, shares of the Chinese gaming and social media entity fell more than 2 percent on Thursday. The stock traded lower than 2.2% lower at HK$533. PUBG's interactive features allow gamers to communicate with one another using text and voice, and users say these make it a unique mobile game in a country where millions of gamers cannot afford expensive gaming consoles and broadband connections.
Tencent on the backfoot
The PUBG ban has put Tencent further on the backfoot. India is PUBG's biggest market by users, and according to analytics firm SensorTower, accounts for 29% of the apps total downloads. Tencent had launched a lighter version of the game, which consumes less mobile data and runs smoothly on cheaper phones, in a bid to woo even more Indian players who would potentially spend on the app in the future. Earlier Tencent also had their WeChat app banned by the government including another flagship game – Arena of Valor.
The other apps banned have been those by Baidu and Xiaomi. The decision by India illustrates safety measures as well as its intention to project itself as a viable investment destination for technological development. According to a government official the "Information posted, permission sought, functionality embedded as well as data harvesting practices of the banned apps raise serious concerns that these apps collect and share data in a surreptitious manner and compromise personal data and information of users that can have a threat to the security of the state."
India's prohibitions have stalled the business operations of several Chinese companies including forcing Alibaba to put their investment plans on hold.
On a broader level it's not just the Indian authorities who are taking measures to protect their country's interests. Australia and the world's smaller countries are also standing up to China's belligerent approach across multiple dimensions.
Till the spread of COVID, Australia had a notable 29-year-streak without a recession but the view with which Beijing is now being identified by the cabinet of Australian prime minister Scott Morrison is starkly different than before when exports to China – iron ore, coal, natural gas, wine etc – were booming.

More to read:
Countering China in the Indian Ocean
India must leverage PPE experience to attract business leaving China
Indian tech companies are warming up to edge China out of US bourses
Away from the border, India targets China in the economic battlefield
Go for broke to attract companies looking to move factories away from China
Australia safeguards its sovereignty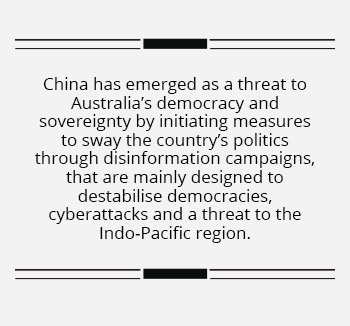 China has emerged as a threat to Australia's democracy and sovereignty by initiating measures to sway the country's politics through disinformation campaigns, that are mainly designed to destabilise democracies, cyberattacks and a threat to the Indo-Pacific region. The government has had no choice but to respond through a dramatic jump in defense spending, introducing a national security test for foreign investments – similar to the actions taken by India, suspending its extradition treaty with Hong Kong over China's imposition of a draconian security law in the city; and filing a declaration with the United Nations rejecting China's maritime claims in the South China Sea. Australia has a $172 billion trading relationship with China, and a $51 billion surplus.
In Australia, public opinion for China has faded. According to survey reports by Reuters trust in China among Australians had plummeted to 23%, compared with 52% in 2018. The survey, released in June, found that 94% of respondents supported reducing economic reliance on China.