Australia woos Indian companies to invest Down Under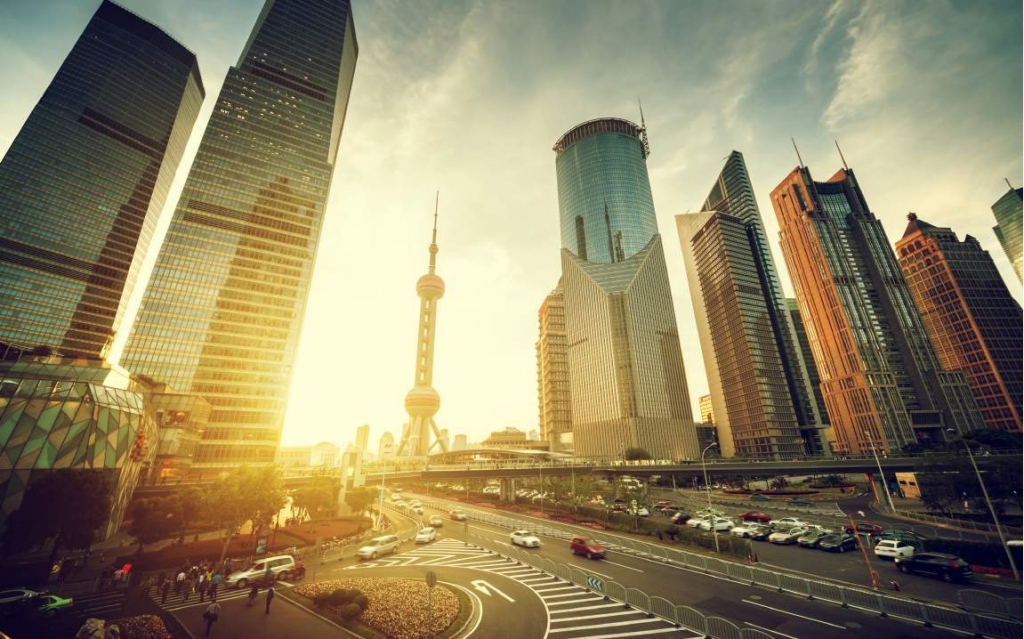 The world's 13th largest economy is the ideal investment destination for Indian organisations seeking international expansion to secure access to natural resources – minerals and energy – and create assets, technologies and brands, claims the country's trade and investment commission.

An economy with 26 years of consecutive growth integrated with Asia, Europe and North America; globally competitive industries; a smart, skilled workforce makes Australia an compelling investment destination.
Australia – High-quality products and services to the world
Australia is:
a world-leading producer of gold, iron ore and uranium and the world's second largest LNG exporter
a global top 10 producer of major agricultural commodities
a regional leader in investment management, with the largest pool of funds under management in Asia
the world's third most popular destination for students
the 11th largest international tourism market.
Australia offers a wide range of investment opportunities in infrastructure, tourism, mining and resources, clean energy and environment, food processing and agribusiness, advanced manufacturing, ICT and life sciences, as well as more broadly in R&D and innovation centres.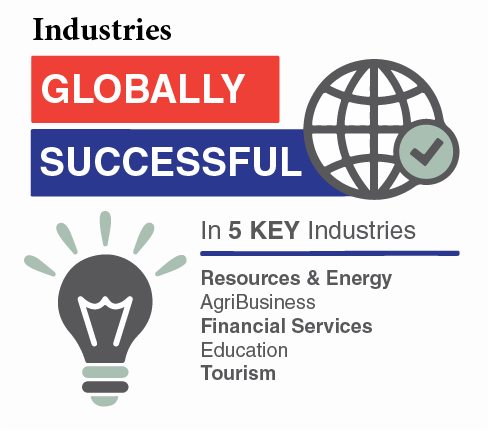 Investing into Australian Innovation
Australia's intellectual capital, commercial focus and collaborative approach make it an ideal partner for business and investment activities.
Indian organisations have opportunities to collaborate with Australian research institutions, invest in or incorporate Australian solutions into existing products, or enter into joint ventures to take them to the global market, especially investing in advanced manufacturing, services and technology, specifically in Australian medical and materials sciences and technologies, and digital technologies.
Materials science and technologies
Australia has advanced research and innovation capabilities in niche areas of advanced manufacturing and a proven track record in developing materials science and technology solutions, including in:
Composites research, including carbon fibres for aerospace, automotive and industrial
light metals, such as titanium, processing including additive manufacturing
bio-products for medical and industrial use, including through nanotechnology
electronic and photonic materials, such as for batteries and energy storage
Medical science and technologies
A global leader in medical technologies, Australia offers investment opportunities ranging from discovery research through to product development partnerships in biotech, pharmaceuticals, medical devices, tropical medicines and digital health areas. Investors can benefit from:
research excellence and a collaborative culture
accessible world-class research infrastructure
a track record of commercial success
an ideal market for testing new innovative medical products/technologies
Digital technologies
Australia has an expanding, multi-faceted digital economy with e-ready government, industries and consumers and an accomplished and innovative ICT R&D sector.
The country's economic transition and the need for efficiency gains is driving demand for digital technologies and creating strong opportunities across economy, including in collaborative R&D, digital infrastructure and data centres, cyber security, financial services (fintech), agribusiness and food (agtech), resources and energy, digital health, transport and logistics, government services, education and tourism.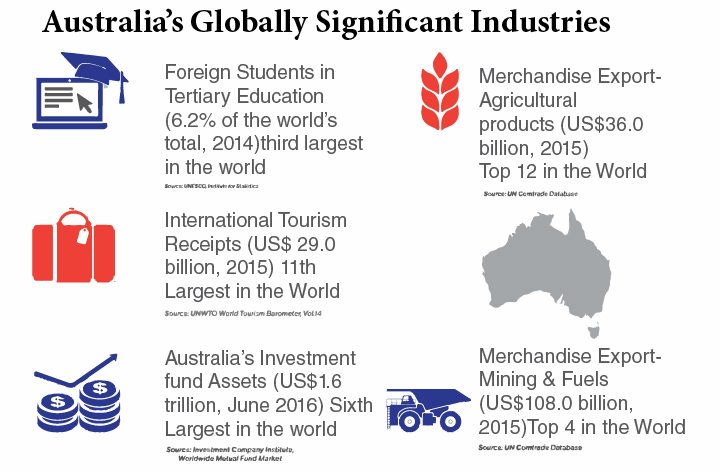 Examples of investment in Australian innovation
Some examples of investment in Australian innovation by international organisations include;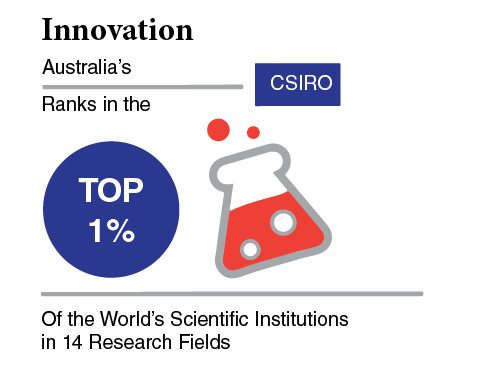 NASDAQ-listed food and animal safety genomics company Neogen Corporation, has established an animal genomics facility at the University of Queensland UQ.
Japan based Mitsui & Co, one of the world's most diversified trading, investment and services enterprises, is investing in Australia's renewables and battery storage sector.
The world's largest battery is to be built in South Australia, A consortium involving Tesla, French company Neoen and the South Australian Government are investing in South Australia to develop the world's largest lithium ion battery.
TCS is setting a TCS Innovation Lab in Australia. The Australian facility will be a collaborative space for TCS and its industry partners.
Spanish agricultural biotech R&D company Symborg has invested in Australian agricultural biotech company, Thinkbio which specialises in the development of endophytic bacterial products that are applied to agricultural crops for improved performance and sustainability.
Investing in Australia
Australia has strong economic foundations in globally significant industries that are important to India, such as agribusiness, education, mining, and financial services. Australia understands India's key export markets in North America and Europe. Australia's predominantly services-based economy consists of numerous globally significant industries.
Australia is a key contributor to future global growth sectors and amongst the leading innovation economies globally. Leading Fortune 500 companies and multi-national corporations have significant investments in Australia including their major R&D centres in Australia. Australia will also provide a platform for Indian businesses wanting to expand trade links with the rest of the world.
The Australian Trade and Investment Commission, Australian Government can assist Indian businesses identify potential projects, strategic alliance partners and provide advice on the investment approval process.
*Courtesy: Austrade – Australian Trade & Investment Commission
For further information:
www.austrade.gov.au/International/Invest/Opportunities