An Oscar library entry marks 60th year of 'Mughal-e-Azam'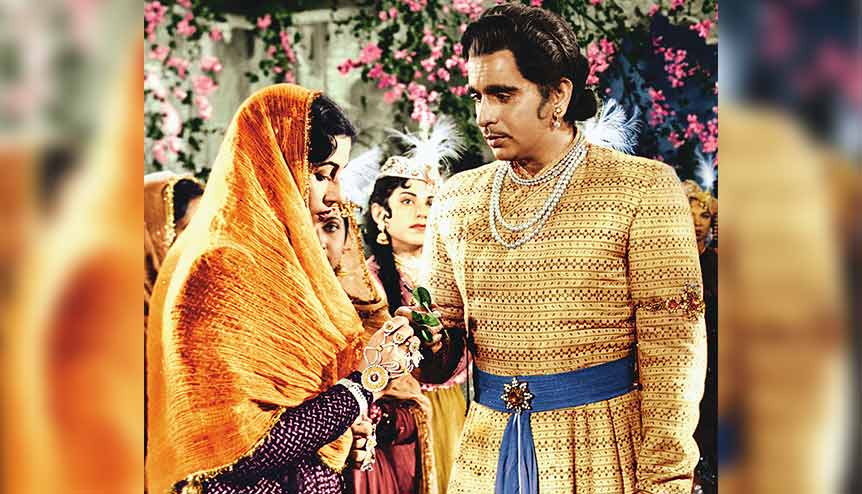 'Mughal-e-Azam', one of Indian cinema's most iconic films, marks its 60th anniversary on August 5 with the film's screenplay granted the special privilege of being admitted to the Oscars library in Hollywood.
Akbar Asif, the London-based son of the film's legendary director K. Asif, presented the screenplay to the world-famous Academy in Los Angeles to mark the big anniversary of his late father's historical epic starring Prithviraj Kapoor, Dilip Kumar and Madhubala. Three versions of the legendary screenplay – in Hindi, Roman text and English translation – are now available at the Margaret Herrick Library, a world-renowned reference and research collection of the Academy devoted to the history and development of the motion picture as an art form and an industry.
Permanent tribute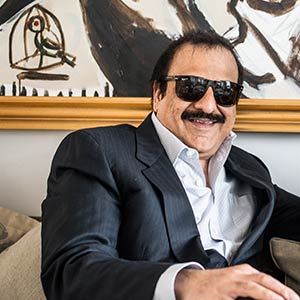 Akbar Asif said: "The journey of 'Mughal-e-Azam' started with words from the greatest writing team ever assembled in Hindi cinema and I thought the best way to honour them was to permanently preserve their screenplay in the world's most renowned film library.
"I hope future generations can learn and get inspired by the work of my late father and his incredible team of writers. I want to humbly thank the Academy Awards for accepting the screenplay."
The screenplay of the film, which hit the screens in India on August 5, 1960, was crafted by a team comprising Aman, Kamal Amrohi, Wajahat Mirza, Ehsan Rizvi as well as director K. Asif. 'Mughal-e-Azam' went on to break every box office record and is still considered one of the highest-grossing Bollywood films of all time.
Worthy addition
In 2004, the film became the first full-length Indian feature film colourised for a theatrical re-release. In 2013, to mark the 100th anniversary of Indian cinema, it was declared the greatest Bollywood film ever made. In 2016, an official live musical based on the film made history as one of the biggest theatre productions ever staged anywhere in the world.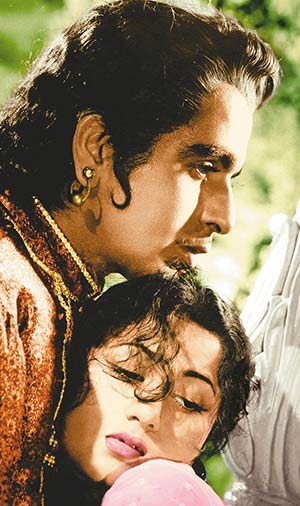 After the screenplay's grand submission to the Oscars official library, Akbar Asif received a message of gratitude for the Indian film script entry into its vast collection.
The message read: "Thank you so much for your gift of the screenplays, which you kindly donated to the Academy Foundation for placement in the Margaret Herrick Library.
"Scripts are among the most frequently used items in our library, and your donation makes an especially welcome addition. Thank you for your support and contribution to our collection."
Academy Award member and popular Indian actor Kabir Bedi believes 'Mughal-e-Azam' is a worthy addition to the prestigious cinema library.
"K. Asif's 'Mughal-e-Azam' is a masterpiece of Indian cinema. As a member of the Academy for over 30 years, I'm delighted that its iconic screenplay is now in our prestigious library. Its Shakespearian plotting, its masterful scenes, its brilliant characters, and its powerful dialogue make it a one of the great scripts of all time," he said.
Journey of a classic
One of a very select group of Indians to ever win an Oscar, for Danny Boyle's 'Slumdog Millionaire' in 2009, sound designer, editor and mixer Resul Pookutty noted that the Oscar entry marked a befitting honour in the journey of a classic.
Pookutty said: "'Mughal-e-Azam' is the grandest Indian film ever made. It stems from the vision that director K. Asif had of life, history and culture of his motherland. 
"He converted a legend into a glorious chapter of Indian history. He built a Mughal world around an impossible and intense love story. This world is wise, compassionate, yet harsh and full of conflict of values and duties. It's a film where every element of its making comes together in perfection."
The screenplay admission is one of a number of ways in which the 60th anniversary of the film is being marked throughout 2020. This includes the recent release of 'Daastan-e-Mughal-e-Azam', the most comprehensive book ever written on the historical epic and expertly authored in Hindi by acclaimed writer Rajkumar Keswani, a project which has taken 15 years to be completed.