AI and IoT to power Indian construction industry's strong recovery in 2021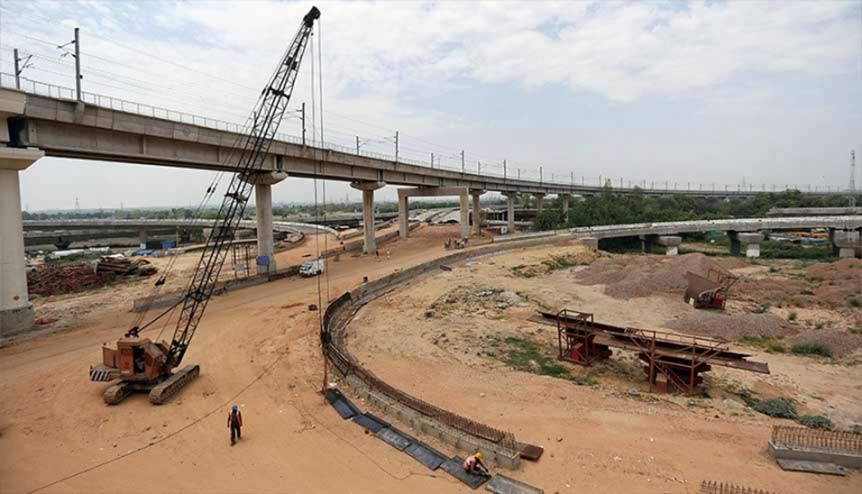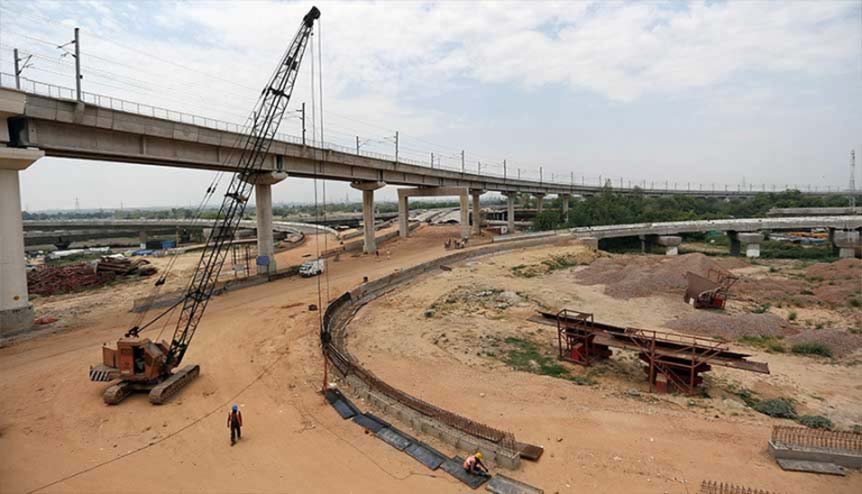 From deploying disinfectant tunnels to drone-based spraying systems and advanced algorithms, construction and public health engineering companies scramble to adopt to the aftermath of the pandemic.
When the full impact of the coronavirus pandemic became clearer in the second quarter of this year, many big ticket construction projects in India were forced to grind to a halt or significantly pare down the project outlook.
With the infrastructure and construction industries being the prime drivers of Indian economic growth, the headwinds from the pandemic became apparent with projections of an unprecedented contraction of 50.3 per cent in real terms in Q2 for the construction sector. KPMG estimated that every day of delay in the industry due to the lockdown in India meant a daily loss worth $4 billion for the economy overall.
But amid the dire projections and gloomy forecast finally comes the silver lining: the construction industry in India is expected to post a sharp rebound and grow by 11.6 per cent in 2021, owing to lower base, pent up demand and smart adoption of technologies.
Have you read?
India's construction industry set for a rebound in 2021
India in the age of swarm drones
Modi says artificial intelligence is as real as it gets
The Indian property sector is rumbling for a push forward
AI set to transform India's social fabric
Indian innovation leads the fight against the pandemic
Drone operations, India's secret weapon against Covid-19
Whether it's a growth driven by investments in the National Infrastructure Plan, the newly-announced Affordable Rental Housing Complex (ARHC) scheme or investments in the industrial segment due to the Indian government's push towards self-reliant India or 'Atmanirbhar Bharat,' the green shoots of recovery are a thumping endorsement of the strong fundamentals of the Indian economy. The industrial construction sector is also likely to benefit from the global shifting of supply lines from China, with the Indian market offering benefits such as a large captive market and low cost labour.
However, the catalysts for the recovery of the Indian construction industry will also be from non-traditional segments, driven by technology and smart project management.
Several construction and public health engineering companies have scrambled to adopt the use of Internet of Things (IoT)-based platforms and drones to track a wide variety of benchmarks in the aftermath of the pandemic – from workers' health to deadlines and project qualities. 
Drones to the rescue
As work resumes at marquee properties, major housing schemes and large-scale infrastructure programmes, sensor-based disinfectant tunnels and drone-based spraying systems are being installed at project sites for contactless sanitization and a Covid-free workplace. Construction majors in India have swiftly embraced a wide variety of technological solutions to ensure business continuity even as the country grapples with the pandemic – from deploying Artificial Intelligence, Machine Learning, and other advanced algorithms to monitor social distancing, to using geo-fencing to monitor potential violation of safety protocols. 
"Technology's role will not be limited to ensuring a disease-free environment. It will play a significant role in augmenting efficiencies through process innovations. Increased focus on the worker's health to ensure business continuity and social commitments will accelerate R&D efforts, biomedical product development and IT innovation," said Prakasan TP, CEO of MEP business at Sterling and Wilson. "These innovations, along with mechanised and plug-and-play solutions, will help cut down the cost of operations of construction," he said.
With such cost-effective and rapid recovery in sight, the construction industry in India will well be on its way to emerge as the third largest globally by 2025, with construction output expected to grow on average by 7.1 per cent each year by then, as estimated by Invest India.
Thanks to the 100 per cent foreign direct investment (FDI) opportunities available under the automatic route for operations and management of townships, malls/shopping complexes, and business constructions as well as urban infrastructures such as urban transport and water supply, now will be a great time for new and existing investors to ramp up their portfolios in this critical industry.