AI and healthtech are priority areas for both India and the UK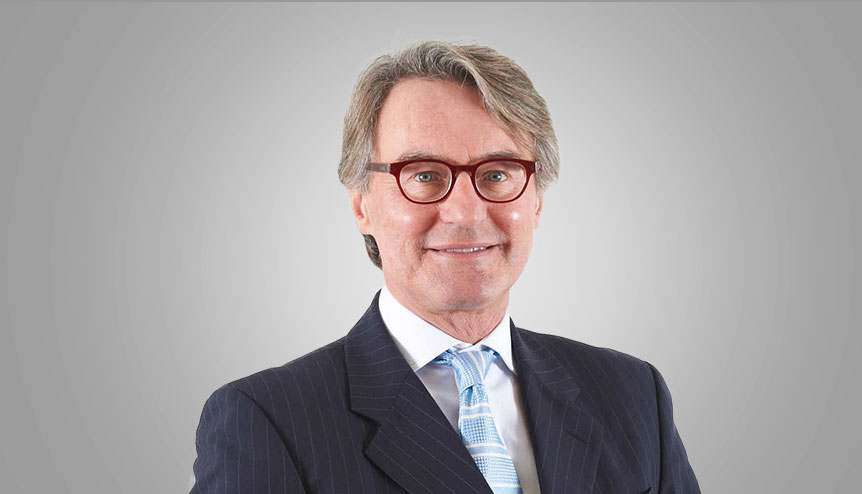 A UK-India Tech partnership can provide millions of Indians with access to better healthcare and potentially create several job opportunities in both economies.
Leading British healthtech specialists are working with Indian tech and clinical leaders to establish how Artificial Intelligence can be used to drive early diagnosis of fatal and severely life-limiting diseases, as part of the India-UK Tech Partnership.
In 2016, the UK exported £358 million of digital services to India. The India-UK Tech Partnership aims to bring together the best minds working in tech to create high-skilled jobs and drive economic growth in India and the UK.
It is expected to build on current levels of investment and boost UK jobs and support the Government in tackling the Grand Challenges set out in the UK's Industrial Strategy, placing the UK at the forefront of Artificial Intelligence and Data Economy, Clean Growth, and the Future of Mobility in particular.
Through the Partnership, the UK will invest approximately £14 million, which will be delivered through strategic collaborations across Government—including The Foreign and Commonwealth Office (FCO), the Department for International Trade (DIT), the Department for Digital, Culture, Media and Sport (DCMS) and the Department for Business, Energy and Industrial Strategy (BEIS).
AI and healthtech have been identified as priority areas for both India and the UK as they are seen as 'sunrise' future tech areas. The AI early screening pilot is expected to generate around £50 million of business for the UK's digital health industry. There are also plans to develop up to 5,000 diagnostic centres in India using NHS expertise, equipment and suppliers.
As part of this, the UK Government is investing £1 million in an initial pilot stage of the Healthcare Artificial Intelligence (AI) Catalyst.
The Catalyst—established by Healthcare UK—will focus on exporting UK health expertise and is jointly backed by the Department of Health and Social Care and the Department for International Trade. The initiative is designed to support Prime Minister Modi's socio-economic priorities and the UK's Industrial Strategy.
One of its key aims is to catalyse innovation and technology that will drive inclusive and sustainable economic growth and poverty reduction throughout India.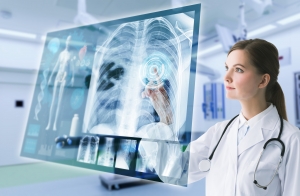 Through the Catalyst, three UK AI companies have been shortlisted by an expert panel of Indian clinicians chaired by internationally renowned researcher, clinician, educator and public health advocate in the area of family health, Dr Vinod Paul. These three companies will focus on AI-assisted screening for eye disease, lung cancer, and maternal and child health conditions. They are set to start working with government healthcare providers in Haryana and Maharashtra over the summer, supporting India's health reforms and national AI strategy, #AIforAll.
India-UK Tech Hubs will also be established in India under the Tech Partnership. They will be small, expert teams based within embassies and high commissions, and will focus on providing mentoring, skills development and the facilitation of R&D and commercial partnerships with the aim of using digital skills and enterprise to support inclusive and sustainable economic growth and to create new jobs.
Tech Cluster Partnerships will link world-leading centres of excellence in India with international counterparts including the UK and enable shared innovation and technology exchange whilst also creating landing pads for Indian companies in the UK, and for UK companies in India. The UK recently launched two pilot clusters, including the Midlands Engine-Maharashtra—with a focus on future mobility—and the Northern Powerhouse-Karnataka with a focus on AI and Data.
The Tech Alliance is an industry-to-industry forum set up through the partnership and is chaired by leading technology trade bodies in India (NASSCOM) and the UK (TechUK).
It aims to share ideas on tech skills between India and the UK and provide expert advice to both governments on the challenges of skills shortages. It will also aim to encourage innovation and capacity building through digital skill interventions and policy development in areas like data flow and cyber security. From a commercial perspective, the Tech Alliance will seek to network business, venture capital, universities and other ecosystem players to facilitate market access for British and Indian tech companies.
The UK has developed a world-class ecosystem for developing and implementing AI for health and care. Having the opportunity to deploy that expertise in partnership with Indian health authorities will not only have a dramatic impact on the lives of millions of Indians with access to better healthcare but also has the potential to boost job creation in both economies and build a vibrant healthtech marketplace.
As India seeks to develop its public health system, NHS and private sector organisations can offer advice, tools and expertise in so many areas of digital health based on a proven track record of implementing these technologies in England and in complex care settings.
Noel Gordon is Chair of NHS Digital and Chair of the Healthcare UK Advisory.