Absolute power is making Xi Jinping an arrogant and irresponsible global bully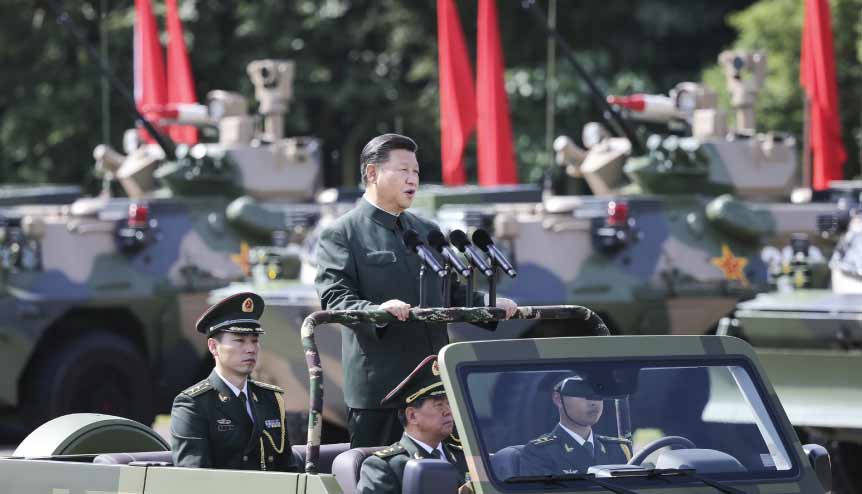 He is China's most powerful leader since Mao himself and probably doesn't have any independent sounding board in the upper echelons of China's party and government elite. This is blinding the Chinese President to the rising tide of global resentment against Beijing's coercive diplomatic and military tactics, writes India Inc Founder and CEO Manoj Ladwa.
If there was any doubt in anyone's mind that China would break every rule in the book, breach every international treaty, defy every global convention and unilaterally try to impose its will – Chinese leader Xi Jinping would probably prefer to call it "writ" – on other peaceful and sovereign nations in the immediate aftermath of the Covid-19 outbreak, a series of grave provocations by Beijing should have disabused them of such notions.
Related stories: It can't be business as usual with China
India must leverage PPE experience to attract business leaving China
All in a day's work
Through the crisis – from the ham-handed effort at trying to cover up crucial details of the outbreak to negligently handling the pandemic, then covering up the tracks and trying to pin the blame for the global spread of coronavirus on visiting American soldiers – Chinese President and the communist nation's Supreme Leader Xi Jinping has come across as an arrogant, irresponsible and power-hungry bully.
The charges against him include profiteering from a global health crisis of unprecedented proportions, selling dodgy PPE and testing kits to India, the UK, the EU and Africa, provoking war-like tensions with India and other neighbours and unleashing cyber-attacks on countries that dare to stand up to him.
But I doubt if any of these will faze the man. It's just another day at the office for Xi. Busy man!

Cyber-attack in Australia
Even as the world was trying to digest the news of the brutal and unprovoked killing of 20 unarmed Indian soldiers by Chinese army personnel armed with nail-spiked rods and stones (soldiers on the India-China border are under strict instructions not to use their firearms) came news that Australian Prime Minister Scott Morrison has blamed "sophisticated state-based cyber hacks" of targeting his government and other important institutions.
He didn't name any country. Theoretically, it can be Russia, Iran, North Korea, China or even an Australian ally. But given the recent appearance of wrinkles in Sino-Australian ties and China's brazen attempt to punish Canberra for calling for an international probe into the origins of the Covid-19 virus by suspending barley and beef imports from Australia, it will take the total suspension of disbelief to point the finger at anyone apart from Xi Jinping and his minions.
Absolute power is getting into his head
I think hubris is setting in. Being the most powerful leader of China since Deng Xiaoping – some even say he's the most dominant Chinese leader since Mao – Xi probably has no independent sounding board in the top echelons of the Chinese power structure. Having effectively anointed himself President for Life – the two-term limit mandated by law has been waived for him – he now looks impatient to impose China's writ on the world by coercive trade practices if he can and by military force, if he must.
Pushback has begun
Under Xi, China has picked fights with India, Taiwan, Vietnam, Indonesia, the Philippines and Australia besides, of course, the US.
But there are indications that the world is pushing back. Far from being cowed down by the attack on Indian soldiers, Indian Prime Minister Narendra Modi has promised a befitting reply. Two Indian state-owned telecom companies have already decided to cancel equipment contracts with Chinese companies. The government is also likely to tweak its tender norms to keep Chinese vendors out of future contracts. Other punitive measures are in the works.
The UK has also hinted at strong action. "We can't have business as usual after this (Covid-19) crisis. We'll have to ask the hard questions…," British Foreign Minister Dominic Raab said recently.
Other countries are also tiring of Beijing's bullying and are looking for ways to hit back.
The time is right for a coalition of the world's democracies to hit back against this new global bully. They must act now – before the bully becomes a tyrant. The last time the free world tried to make peace with the devil – in Munich in 1938 – the effort ended in disaster.
I fervently hope that history doesn't repeat itself – either as a farce or as a tragedy.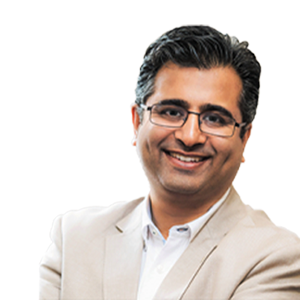 Manoj Ladwa is the Founder and CEO of India Inc. publishers of India Global Business.