A youthful sewa journey to the Motherland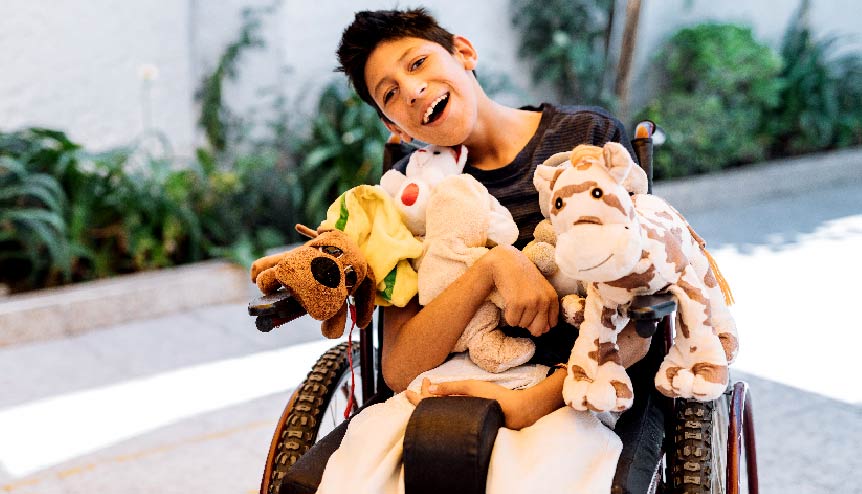 This story captures the experience of Manuj Mishra at a celebral palsy rehabilitation centre in the Latur district of Maharashtra, western India. Manuj is a computer science student from London, and he used his six-week summer break last year to volunteer with Youth for Sewa in India.
Everyone knows the headteacher and headmistress at Sanvedana Vikasan Kendra as Dada (elder brother) and Tai (elder sister). Whenever I go round to their house, I'm always greeted first by their son Mithilesh. Mithilesh has pretty severe cerebral palsy. Although he has a moderate IQ, he cannot control his limbs and he can't form words or sentences. Often, he sees me coming in and will burst out laughing. Knowing that he can't control his emotions, to see the raw joy on his face from me coming in always brightens my whole day. Special children are so pure because every emotion they display is exactly how they feel.
Small noises
When I first met Mithilesh, I saw how he couldn't stand or even crawl by himself. I saw how he could only make a small handful of noises and how he couldn't control his fingers. I took his disability to mean that he understood very little and was not capable of complex thought. When people told me things like "he is saying that you should eat more", I brushed it off. I didn't believe that there was a meaning behind the small noises and gestures that Mithilesh makes, Oh, how wrong I was.
Mithilesh understands so much of what is going on around him. He has favourite TV shows and recognises the characters. When I was supposed to leave with Dada to go to a local village a few days ago, he gestured to the car and motioned, "you have to go". Yesterday when I caught a cold, he gestured towards his neck as if to ask whether I have a sore throat. Mithilesh listens to everything his parents say and understands everything that is going on around the school.
Range of emotions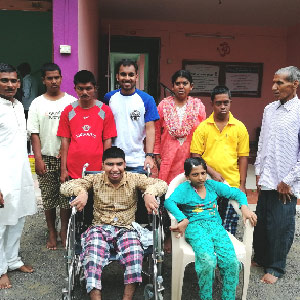 Very often around the school, we would hear children crying. Normally, crying is a bad thing but here at Samvedana, crying is a sign of life and emotion. There are a few severely mentally disabled children here who don't cry at all. They have no sense of emotion or communication. They don't understand basic commands like "sit" and "stand". They simply wander around the school because they don't have the mental capacity to sit in one place and listen. I'm sure that for these kids, their parents would be overjoyed if their child cried or expressed any sort of emotion.
Crying is important. I was talking to our school neurophysician earlier this week and he was talking about how cerebral palsy occurs in children. Straight after birth, if a baby doesn't cry then its respiratory system fails to start. This means that oxygenated blood doesn't get to the brain and the brain cells slowly start to die which can lead to permanent brain damage and cerebral palsy. When diagnosing new children at the school, one of the first questions they ask the parents is "did your child cry after it was born?".
At Samvedana, I've experienced a full range of raw emotions myself. From the pity I felt in the first few days when I saw kids struggling to do basic daily activities to the joy at seeing older kids helping and feeding younger kids. I still think, however, that there's a lot we can learn from these children about expressing our emotions purely and without deception.
by Manuj Mishra
*This piece was born out of a summer internship with Youth For Sewa, an initiative led by Sewa UK to connect young dynamic individuals from diverse backgrounds with NGOs in rural India.