A lockdown in China can cause supply chain disruptions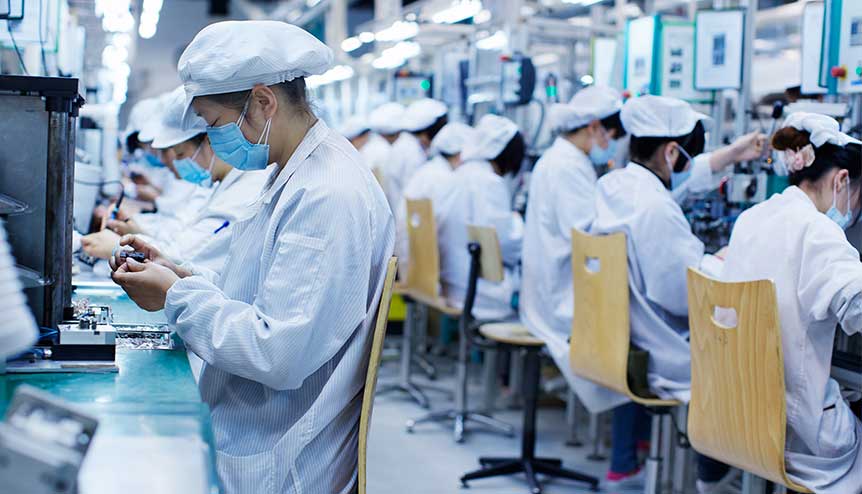 The spread of Coronavirus will adversely affect the aviation, pharmaceutical and automobile industries in India, among others.
Lockout in parts of China following Coronavirus outbreak will have an adverse impact on several industries in India – aviation, pharmaceutical and automobile being three of them.
Impact on Indian aviation industry
Till recently, the outbreak of the Coronavirus was limited to China and some of the other South East (SE) Asian countries and has impacted the air travel and movement of freight to and from these countries. Some airlines have already discontinued flights to China and Hong Kong until June 2020. As for the other affected SE Asian countries – primarily Japan, Malaysia, Singapore and Thailand – while the World Health Organization (WHO) has not called for restrictions on travel or trade, and thus the airlines have not yet suspended flights to these destinations, the scare among the travellers has resulted in cancellation of travel plans. However, on 26 February 2020, the Ministry of Health and Family Welfare, Government of India, issued advisory to refrain from non-essential travel to Singapore, Republic of Korea, Islamic Republic of Iran and Italy. This is expected to significantly impact passenger traffic growth for the airlines.
Passengers on the India-China and India-Hong Kong sectors account for only about 3.3-4.0 per cent of the total international passengers flying from/to India; thus, suspension of flights on these sectors will not result in any significant impact on the financial performance of the airlines, unless the lockout is prolonged. However, the impact is expected to be severe as passengers on other impacted countries (including China), which account for about 20.2-24.7 per cent of the total international passengers flying from/to India, cancel their travel.
Domestic airlines have accounted for less than 40 per cent of the total international passengers carried from/to India. Assuming the same proportion on these impacted routes, the Indian aviation industry could see an impact of 20.2-24.7 per cent on the international passenger traffic if there is a complete suspension of flights to and from these countries. This is a negative for the industry, which is already reeling under significant passenger traffic slowdown.
However, crude oil and thus aviation turbine fuel prices have declined materially following the outbreak. The prolonged shutdown of manufacturing activities in China and the subsequent impact on global economic activity could result in a slump in global oil demand and thus a further reduction in prices. This will partly compensate the loss of revenues due to flight cancellations.
Impact on Indian pharmaceutical industry
More than 60 per cent of the Indian pharmaceutical industry's active pharmaceutical ingredients (API) are imported, and in some APIs, the dependence is high at 80-90 per cent. Of the total imports of APIs and intermediates into India, China accounts for about 65-70 per cent. The situation is more alarming in certain key starting materials (KSMs), wherein China is the exclusive supplier. For some input materials, even if alternate sources are available, China remains the preferred source given the economical rates.
Though majority of the pharmaceutical manufacturing facilities in China are located away from coronavirus-affected sites, there has been a disruption in the supply chain due to the lockouts.
The domestic API manufacturers have an inventory of one-two months, which should adequately support their production till mid-March 2020. Continuation of the outbreak may adversely impact their production, possibly leading to a complete halt of production for some smaller players. They may source certain intermediates from other countries, but at higher prices, which will impact their profitability.
While many of the domestic formulations manufacturers are backward integrated for certain APIs or even source the APIs domestically, they have a large indirect dependence on China as the KSMs are largely imported from there. The formulations manufacturers have an inventory of 1.5-2.5 months, and thus have not been impacted as yet. However, a shortage of raw materials will adversely impact their production.
While there has not been any significant increase in raw material prices as of now, expectations of disruption in supply would result in an increase in prices, thereby impacting their profitability.
The extent of the impact on the profitability of the Indian pharmaceutical manufacturers would, however, vary depending on each company's product and raw material sourcing mix and the quantum of inventory held.
Impact on Indian automobile industry
Original equipment manufacturers (OEMs) in India source critical components and sub-components including fuel injection pumps, EGR modules, electronic components, turbochargers etc. from markets, which directly or indirectly depend on China. Impact could be higher for high value-added and customised components, while commoditised products like LEDs, metal, etc could move to alternative suppliers. High investments and gestation period involved in developing tooling remain the key hindrance for an immediate shift to new suppliers. While companies are currently maintaining four to six weeks of inventory, given the stock-up done prior to the Chinese New Year, there would be potential supply disruptions if the situation persists for another couple of weeks. Additionally, given that OEMs are currently transitioning to BS-VI production, disruption in supply of critical components required for the same could potentially impact smooth transition to the new emission norms.
Kinjal Shah is the Vice President & Co-Head for Corporate Sector Ratings at ICRA.