A defining UK-India partnership against protectionism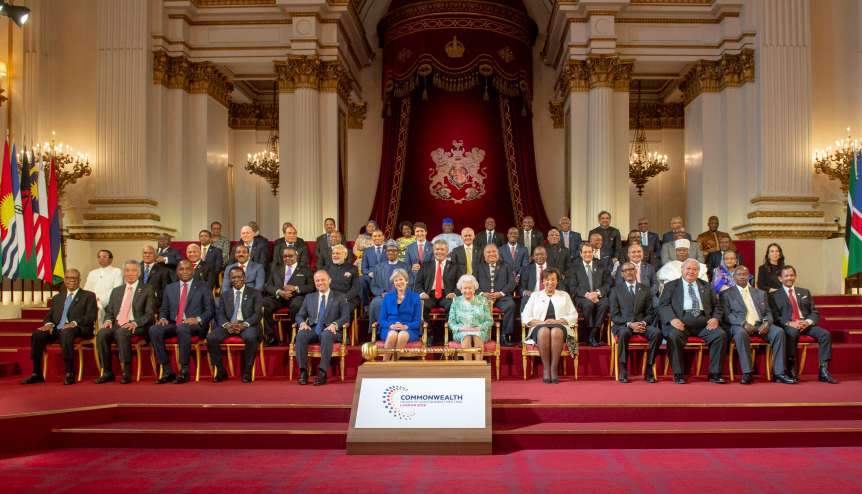 In a world shaken up by the emergency of climate change and headwinds of protectionism, the UK and India have a chance to prove how their combined force for good can set the pace for a rules-based global order.
India looks poised to overtake the UK as the world's fifth-largest economy this year, according to International Monetary Fund (IMF) projections for the year ahead, as a Brexit-worn Britain loses some of its economic heft. Some of these significant shifts in the global economy can be seized upon as an opportunity to build upon partnerships between countries that easily converge on big-picture issues such as globalisation and climate change.
The UK-India partnership is one such tie-up that has the scope to truly rise up to the many challenges amid an increasingly turbulent world order, led in no small measure by an unpredictable US President who seems on a mission to bulldoze through established norms of engagement in a globalised world.
Modi 2.0 doctrine
Amid all the global uncertainties, the one certainty that India can rely on is the overwhelming electoral mandate in favour of the Narendra Modi led government in the recently concluded mammoth Indian General Election. The so-called Modi 2.0 panel of ministers is already well on its way to speed up the reform agenda unleashed during the previous regime.
To address one of his first major international summits after being sworn in, Modi headed to Bishkek in Kyrgyzstan for the Shanghai Cooperation Organisation (SCO) summit. His message against the backdrop of the raging US-China tit-for-tat tariff war was unequivocally one of cooperation and collaboration within a rules-based order.
"We need a rule-based, transparent, anti-discriminatory, open and all-inclusive WTO-centred multilateral trading system focused so that the interests of every country, specially the developing ones, can be taken care of," he said, in his address to the eight-member multilateral body created to foster deeper Eurasian ties.
"Economic cooperation is the basis of our people's future," noted Modi, as he committed India to ensuring a favourable environment for cooperation between the SCO member countries.
On the sidelines of the summit, his interaction with Chinese Premier Xi Jinping was equally a strong vote in favour of free trade amid an escalating conflict over tariffs and access for the past year.
Trump's trade war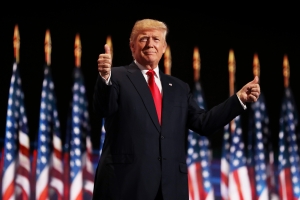 In that sphere, Donald Trump has been on the warpath with not only China but also India. Until recently, the preferential trade treatment for India under the Generalised System of Preferences (GSP) programme allowed $5.6 billion worth of exports to enter the US duty free under India's designation as a "beneficiary developing country". However, this was deemed "inappropriate" by a US President who seems convinced that all such policies are stacked against American interests.
Inevitably, in response, India announced tariffs on 28 US products, including almonds and apples, withheld last year amid hopes of a more rational US approach on the matter. The new duties, some as high as 70 per cent, play out as India's newly-appointed external affairs minister, S. Jaishankar, takes charge and sets the tone for India's stand in favour of established trading norms.
"Globalisation is under stress due to new and emerging geopolitical and geo-economic faultlines. India supports a rule-based order in Asia, as in the rest of the world…we confront unavoidable challenges such as terrorism, conflicts, trans-national crimes and maritime threats," reiterated Jaishankar, at the recent Conference on Interaction and Confidence Building Measures in Asia (CICA) summit in Dushanbe, Tajikistan.
The issue of trade wars is no doubt set to dominate the discourse when Modi heads to Osaka for the G20 summit later this month. There is a likelihood that the Trump administration's aggressive moves are merely negotiating ploys designed to increase its leverage in advance of this crucial meeting of the world's biggest economies in Japan. However, given the sheer unpredictability of Trump—who is seeking a second term in the November 2020 US elections—makes him a volatile force to reckon with.
Climate change denial
Besides the spiralling trade war, the US President is on the record questioning the serious threat posed by global warming and climate change. His approach to the issue has been one of pointing fingers at other countries, like India and China, for allegedly not doing enough.
Most recently, during his state visit to the UK in early June, Trump declared that the US had "some of the cleanest air" and that it was others that were not doing enough to tackle pollution.
"China, India, Russia, many other nations, they have not very good air, not very good water in the sense of pollution and cleanliness. They don't do the responsibility," he claimed.
Replaying his conversation with Prince Charles, an ardent campaigner on climate change issues, he admitted that the royal did most of the talking during their 90-minute discussion. Asked if he himself had changed in mind and now believed in the severe threat posed by climate change, the US President evaded the question to say that he believes it goes "both ways".
"I believe that there's a change in weather and I think it changes both ways…Don't forget, it used to be called global warming, that wasn't working, then it was called climate change, now it's actually called extreme weather because with extreme weather you can't miss," he said.
The latest intervention came in the wake of labelling climate change a "hoax", which he later retracted, and accusing climate scientists of having a "political agenda".
In 2017, he pulled the US out of the landmark 2015 Paris climate agreement, saying the international deal to keep global temperature rises below 2 degree Celsius was disadvantageous to US workers.
The UK-India effect
It is against these many headwinds that the UK-India partnership must step up to the mark and play a more proactive role.
The synergies and alignment of views on these macro-economic factors are blatantly obvious. Britain's outgoing Prime Minister, Theresa May, in one her last major policy initiatives at Downing Street to leave a legacy beyond a failed Brexit deal, committed the UK to a legally binding target of hitting zero carbon emissions by 2050. The radical move defined by May as a "moral duty to leave this world in a better condition than what we inherited" sets the UK on course for adopting a leadership role in one of the biggest debates of our time.
The UK is the first major nation to propose such a target, earning it wide praise from environmental activists. The British government then followed this up with an all-out bid for the Presidency of the 26th Conference of the Parties (COP) to the United Nations Framework Convention on Climate Change (UNFCCC) in partnership with Italy.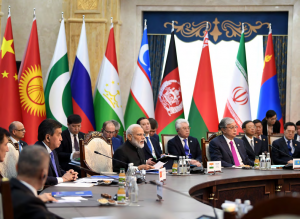 "Together, through our continued commitment to work across Europe and internationally, we will build a better world for our children," noted UK foreign secretary and prime ministerial hopeful Jeremy Hunt.
COP 26, set for November 2020, is seen as a major diplomatic coup for the UK, which was keen to host the crunch summit as a signal of its continuing leadership on the international stage post-Brexit.
COP26 is set to be a critical meet, marking both the full adoption of the Paris Agreement and the date by which countries are expected to come forward with strengthened national action plans. It will also come just weeks after the next US election, which is highly likely to see any Democrat candidate run on a ticket of returning the US to the Paris Accord, while President Trump will seek to rubberstamp his decision to quit the treaty.
And, the one country that the UK can rely upon in this sector will be India—which under the Modi government has also been keen to show leadership in the climate arena.
International Solar Alliance
One of the cornerstones for Modi has been his International Solar Alliance (ISA) initiative, which now has 74 countries signed up to the Framework Agreement. The UK committed itself to ISA in April 2018 ahead of Modi's visit to the UK for the Commonwealth Heads of Government Meeting (CHOGM).
Describing it as Modi's "flagship climate treaty", the UK said it was joining India in its pledge to increase solar power that will ensure homes remain lit, children can be educated in schools, health facilities can provide life-saving treatment, and businesses have access to vital mobile and internet services.
"Without India's leadership, the alliance would not have come so far and so fast. By increasing access to solar energy, millions more babies will now be delivered safely, millions of farmers will be able to grow more crops and better support their families, and millions more children can be better educated," noted then UK international development secretary Penny Mordaunt.
The UK said it is committed to support ISA to develop solar water pumping projects, where farmers can use cheaper solar power—rather than diesel pumps—to water their crops. UK expertise will also help increase the number of "mini grids" supplying power to remote areas that cannot be reached by the main electricity grid. These energy sources are a lifeline for rural communities, helping to power business and homes, making sure the poorest people no matter where they live can access clean, reliable and affordable energy quickly to lift themselves out of poverty, notes the UK's Department for International Development (DIT).
A partnership of equals
The cooperation in the field of climate change finds strong echoes across all spheres, with the UK voicing its own concerns over the threat faced by multilateral bodies such as the World Trade Organisation (WTO).
World leaders need to "seize the opportunity" to resolve the crisis, opening up trade rapidly to boost economic growth and spread prosperity, noted UK international trade secretary Liam Fox in a recent intervention.
"The WTO now faces one of the biggest tests since its establishment and, with all its functions under strain, it could become an existential crisis. So, the message from the UK is clear: urgent and drastic action must be taken to protect the global trading system as we know it," he added.
And, it is within this context that the close cooperation with India will play a crucial role. The numbers are promising, with Britain's exports to India registering an impressive jump in 2018 and bilateral trade valued at more than £20.5 billion per year.
According to fDi Markets data, foreign direct investment (FDI) from India into the UK increased by 108 per cent from 2017 to 2018 and the UK was the largest recipient country of FDI projects from India in 2018, attracting 52 new investment projects. The latest CII-Grant Thornton 'India Meets Britain Tracker' for 2019 finds a record 842 Indian companies operating in the UK with combined revenues of over £48 billion, up from £46.4 billion in 2018.
The UK-India Tech Partnership, struck between Modi and May last year, is already showing strong results with partnerships across fintech, cyber security and artificial intelligence. More recently, the UK-India Sports Alliance—struck on the sidelines of the ICC Cricket World Cup in England and Wales—signifies the truly wide scope of the bilateral relationship.
Latest data released by DIT revealed that exports of sporting goods to India increased by 30.6 per cent in 2018, with overall exports of British sporting equipment at an all-time high and rising by 10 per cent to £500 million last year. The Indian sports market shows signs of becoming a massive $10 billion industry by 2026, which the DIT has seized upon as "exponential potential for growth" in British sports exports to the region.
"The UK wants to be India's partner in delivering world class sporting events—using our experience and expertise gained from delivering some of the biggest global sports events in the world," said Liam Fox.
And his vote of confidence in India is not entirely misplaced, with Indian companies clearly not being overly rattled by Brexit and Britain's failure to provide clarity on its exit plan from the 28-member European bloc.
However, the crunch phase of the relationship is arguably coming up—with a new British Prime Minister set to take charge of the Global Britain message. Boris Johnson is the clear frontrunner and his record on India has been a promising one even as former foreign secretary in the UK Cabinet. But whoever it is that steps into the tough negotiating seat next will no doubt recognise the need for building on these many strengths already in play within the UK-India corridor.
UK-India Week, organised annually by India Inc. as a series of high-impact sessions, is one such avenue to not just explore but also go beyond the hype and promise of this winning partnership.