2017: A year of digital transformation and the shift to make for India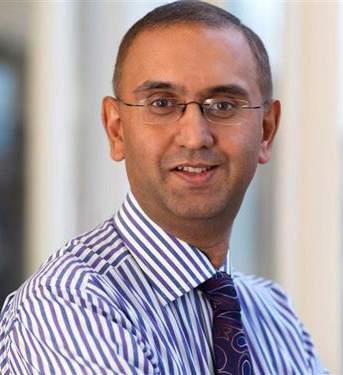 Digital India has led to a change of mindset geared towards innovation and technology.
India feels like a changed country this year. Travelling around and meeting people around Mumbai as we approach the end of 2017, I see many signs of this – from the use of mobile wallets on the toll roads, to digitalisation of systems providing provident fund management as part of employee pension schemes.
But it's not only the signs of the digital transformation around every aspect of life that are apparent. There's also a changing mindset among some leaders and policymakers towards innovation and technology. This is evident from the Global Technology Summit that took place in Bangalore recently, where speakers like India's foreign secretary emphasised the need for the country to now promote its technologies overseas through collaborations and development partnerships. We'll come to that later.
Looking back on 2017
In 2017, I have written about India's improving position in global innovation league tables, about the impact of technology on skills development, and on the opportunity for India to take a global leadership position as a result of increasing economic nationalism.
Rewinding to earlier in 2017, a KPMG global technology innovation survey ranked India third behind the United States and China in a list of countries showing most promise for disruptive technology breakthroughs that will have global impact. A Capgemini Consulting report on global innovation centres suggested that India is leading the Asia economies, being the most favoured destination in Asia and the second most preferred destinations globally, accounting for 27 per cent of Asia's new innovation centres. India's progress in this respect is a result of government and public sector initiatives to establish India as a digitally empowered society and nurture innovation.
The focus of a lot of these innovation centres is around development of technologies such as big data, the internet of things (IoT), social media, mobile, robotics, augmented reality and 3D printing.
The survey said India has all the ingredients to become a global driver of innovation, led by a strong market potential, a significant talent pool, and an underlying culture of frugal innovation. In addition, government initiatives such as Skill India, Digital India and Make in India have given entrepreneurs a platform to develop stronger skills, and improve information infrastructure and mobile connectivity.
On skills, I talked about the profound technological shifts that are reshaping businesses and how we live, plus the emergence of everything being connected, generating lots of data, being processed using AI (artificial intelligence), and impacting many traditional jobs. This is in every sector – from consumer and retail, to industrial, government, healthcare, education, agriculture and government. Technology and IT is not only driving these changes, but is also itself being impacted by it, with traditional business models being completely transformed.
The shift to digital means new skills need to be developed around emerging functions that would be needed in this new era. Those skills might be in big data analytics, data science, cloud and cybersecurity, IoT (internet of things), service delivery automation, robotics, AI, machine learning and so on. It will also require more subject matter and domain expertise – for example in sociology, security and finance.
And then I highlighted India's opportunity to take the lead on a global stage as a result of many of the powerful countries of the western world talk about raising trade barriers. The key areas of leadership would be in internationalisation, innovation and inclusiveness; and technology as a driver of inclusive growth, entrepreneurship and empowerment of India's youth, plus moving people into the formal economy.
I looked at the opportunities for India in areas like agriculture and smart villages, something that continues to be emphasised during my travels in India this month. Agriculture employs upwards of 80 per cent of India's labour – most of it in the informal sector. Bringing these jobs into the formal sector is critical, through skills training, digitalisation, entrepreneurship and boosting the participation of women in the economy.
India also needs to change: in the past the country's IT outsourcing businesses thrived on the needs of global corporates, who also used Indian firms as outsourced technology R&D centres as part of their product development.  Now there is an opportunity to collaborate with overseas research and innovation programmes, enabling mobility of talent and joint work on future standards such as for 5G, intelligent transport systems, as well as telecom security.
Looking forward to 2018 and beyond
This brings us nicely into the international collaboration aspect. At the Global Technology Summit in Bangalore this month, there were the usual topics that we now hear at most technology conferences, wherever you are in the world. It's standard practice to talk about things like emerging technologies and evolving policy design, regulating the new digital, navigating big data challenges, and building smart cities. This often interweaves with entrepreneurship, intrapreneurship and digital transformation, plus specific topics that were discussed in Bangalore on reaching the underserved through fintech, digitising public services and intelligent and sustainable mobility.
Internationally, India's foreign secretary S. Jaishankar said the country needs to show strong commitment to promoting its technologies overseas through business activities and developmental partnerships.
In particular, he said that making it easier to do business also helps integrate India into global technology supply chains. This then changes the phrase 'Make in India' to 'Make for India' – in other words, not just importing and assembling products for the Indian market, but actually developing and producing products for the Indian market and beyond. In this respect, the minister said that the key technology challenge now moves from "having access to technology" to one of being able to absorb technology, adopt it and deploy it in the local market.
On the diplomatic side, he adds that widening Indian access to technology has been a long-standing endeavour. In terms of developing foreign policy to create many openings with major technology sources, he says the country has negotiated bilaterally and multilaterally to expand technology cooperation understandings in a wide variety of fields. "While the traditional focus was on nuclear, defence and space, today it extends to other forms of energy, rail-road, urban and agricultural technologies, water resources and health."
An equally significant change is that while previous efforts were focused on accelerating inward flows, this is now balanced by a growing emphasis on outward collaboration as well.  To that end, the minister said it is important for India to now start taking the lead, especially in deployment of technologies. Quoting Mr Jaishankar: "The International Solar Alliance is a notable initiative in that regard. But as a country, we need to show strong commitment to promoting our technologies abroad through business activities and developmental partnerships.
"This has many facets, including extending lines of credit and facilitating trade in services. Both in and out, our interactions can be centred more around their technology relevance."
In summary, the year 2017 has been a good year for India. While it's image as an innovation centre has slightly improved, it's policymakers are increasingly becoming aware that the impact of technology is bringing a significant transformation that will need to be addressed – in terms of skills as well new ways to be relevant on a global stage. This has also brought the realisation that it's no longer acceptable to simply be making in India. Instead, more global collaboration needs to take place in terms of technology, innovation and entrepreneurship, so that the country can be making for India.
Nitin Dahad is a journalist, entrepreneur, and advisor to the technology sector and government trade agencies, with over 30 years' experience across Europe, US, Asia and Latin America in corporates, start-ups, and media. He currently edits 'The Next Silicon Valley' and 'Go4Venture'.